Graham Reid | | <1 min read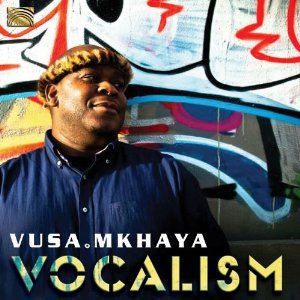 The recent Paul Simon concerts and reissue of Graceland doubtless reminded many of the vocal power of the great South African ensemble Ladysmith Black Mambazo who were on that album and Simon's subsequent tours.
If you yearn for an artist who can hit the middle ground between Mambazo, genius juju guitarist King Sunny Ade and a kind of fine-grain sandpaper soul style, then Vusa Mkhaya from Zimbabwe is your man - and you gotta love guitarists called Handsome Mabhiza and Ramadu who lay down the often shimmering and soft substructure on which these vocals (not solely by Mkhaya) sit.
Here are a wedding song (sung in a slightly yearing, female pop style by Nomathamsanqa Mkhwananzi who soars like a bullet fired into the clouds on Khetha Eyakho), old school African soul balladry (a sinner asking for forgiveness on S'Thethelela), gospel (Ukukhala/Mourning) and, improbably, a polyphonic yodel song from Austria here given an almost holy treatment (Schweinsbeuschel).
Mkhaya draws from very diverse source material (there's a Hungarian folk song here too which is woven in seamlessly) but the overall effect is of voices in harmony as they search for deeply felt expression.
Quietly wonderful and you suspect Mkhaya isn't going to trouble you with Don't Worry Be Happy.