Graham Reid | | 4 min read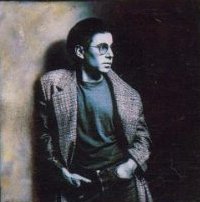 Hard to believe from this distance of some 25 years, but Paul Simon's award-winning and much loved Graceland album of 1986 – which went on to sell around 15 million copies – was once a flashpoint for protest and rage.
Strange, when you listen to magical songs like the buoyant title track which shimmers over mercury smooth guitars and echoes between Christianity and the cult of Elvis ("I've a reason to believe we all will be received in Graceland") or The Boy in the Bubble with its prescient lines about the world which was descending on us like a cloud of techno-silt ("the bomb in the baby carriage was wired to the radio", "the way the camera follows us in slo-mo" and "lasers in the jungle").
Or when you watch that funny clip (below) of You Can Call Me Al where Simon plays straight man to Chevy Chase.
It seems odd that people clamored to boycott this album, the United Nations threatened to blacklist Simon and that the likes of Billy Bragg and the ANC (African National Congress) came out against Graceland.
But the Eighties were a very different time, especially when you place the album in the context of apartheid-era South Africa.
Simon – who worked with African musicians in Johannesburg in '85 – was alleged to have broken the cultural boycott of racist South Africa and opened himself up to accusations of cultural imperialism. It was said by some that Simon exploited the music (not the musicians, they were handsomely paid and went on to happily work with him for years to come) and that as someone whose career was in the doldrums he was simply ripping off African sound and songs.
And frankly, Simon's career was in trouble before Graceland broke him back into pubic attention and had the good fortune of aligning himself with those who had grown up on Sounds of Silence but now found themselves wanting more interesting music in the more complex world they had now inherited.
After Simon and Garfunkel's enormous selling Bridge Over Troubled Waters, he'd enjoyed considerable success with his albums There Goes Rhymin' Simon and the exceptional Still Crazy After All These Years later in '75 (which really was an open letter to his generation, and looked at the increasingly problematic politics of Israel).
But then there was the derided but inter-autobiographical One Trick Pony soundtrack (the film in which he starred and on paper made sense, but not in cinemas) but mostly it was an eight year gap before the critical and commercial failure of Hearts and Bones.
Graceland should have been his redemption and before the troubling politics imposed on it, it should have been like that. But then things got even more complex . . . and it didn't involve the whole apartheid/SA politics/boycott thing. Problems of an even more direct and monetary kind came from another direction.
Los Lobos' management got lawyers in to dispute the sole songwriting credit Simon claimed on All Around the World which the band claimed was co-written from a riff they developed in the studio.
For a really interesting and often magical album, it came with headaches.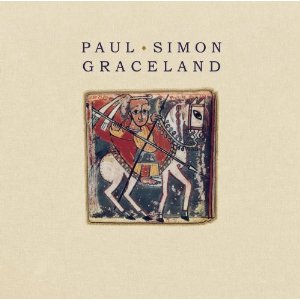 In retrospect, Simon probably wished he had consulted the ANC to get their permission to record in Jo'burg. By not doing so it was alleged he broke the cultural boycott, although the local musicians' union didn't object.
But, if nothing else, it made Graceland a talking point, not just for the musical content but what a cultural boycott actually meant. And whose purpose did it serve.
These days we might comfortably argue Graceland did more for South African artists (like Ladysmith Black Mambazo, the Boyoyo Boys whose music initially inspired Simon, and guitarist Ray Phiri) than well meaning people who a couple of year previous had bought the Specials' Free Nelson Mandela single as if it were an incendiary political act.
If Graceland got people talking and listening to African artists and discussing that country's disgraceful political system, it also had people smiling. The album is chock full of Simon's discreetly poetic lyrics and dry wit (You Can Call Me Al could have come from a young Randy Newman) and politics is integral by definition. But there is a sense of hope which shines through, even in Homeless where Ladysmith Black Mambazo's harmonies suggest a unity of purpose in the face of adversity.
Yes, the album peters out in the last couple of tracks – the zydeco-flavoured That Was Your Mother with Rockin' Dopsie and the Los Lobos song – but it has a sleeve full of aces.
After Graceland however, Simon's star fell again and with Rhythm of the The Saints (fiscally successful but not critically) seemed like a cheap repetition of Graceland (like McCartney's Venus and Mars to his Band on the Run, if you like) and then came the debacle of his Capeman and Songs from the Capeman album/Broadway show. The latter tanked in a spectacular way and –after that and Hearts and Bones previously – you'd have to think he learned not to stray too far from what he does best: write and create music.
He's stuck with that in more recent times and his last two albums Surprise (2006) and the exceptional So Beautiful or So What have found him back on the mainline of what he does.
In the long arc of his solo career – some four decades now, and not to diminish Still Crazy or So Beautiful –Graceland still stands as high point where songs intersected with popularity and the political zeitgeist, unpopular though it might have been.
(I recall writing about Graceland in a left-leaning magazine and trying to balance many divergent perspectives only to be accused of being "racist" because I, to those readers, seemed to be defending artistic integrity. They were strange times indeed.)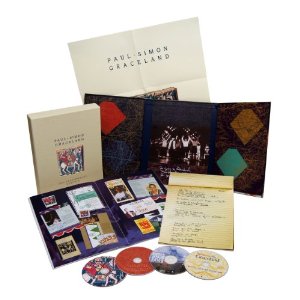 Slightly belatedly, Graceland gets a 25th anniversary reissue with bonus tracks of demos and previously unreleased songs. There is also an expanded edition with a DVD doco about the making of the album (Under African Skies) and an even bigger one for the obsessive collector with all of the above plus live versions, a couple of books and so on.
Graceland came from a very different world. It was a time when words like "bantustans", "passbook", "apartheid" and "boycott" were commonly heard.
Those days have passed in South Africa, and the magic of Graceland shines on.
A very different world? Maybe not so much. Some today are calling for a cultural boycott of Israel and deriding artists who play there.
Let the discussion begin. Again.
There is an interview with Paul Simon here. His early solo years are considered here. For a starter on South African music which inspired Simon looks here.