Graham Reid | | 2 min read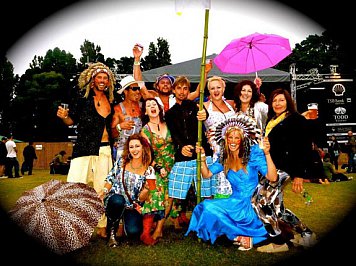 As their website says today, perhaps half joking, "only 155 days till WOMAD 2014". And we too are counting down to the annual multi-culti music, arts and what-have-you festival which draws performers from all over the world.
As residents of Elsewhere know, this website has a long history of writing about and interviewing artists who fall under that broad category know as "world music" (see here for an extensive archive of reviews, interviews, overviews and suc).
So we are pleased to let you know the first three acts announced for the 2014 Womad festival to be held -- as always -- in the picturesque and user-friendly site in New Plymouth, Taranaki.
Next year's festival dates are March 14-16 and you can buy early-bird tickets now (and pay them off slowly by drip-feed) from the Womad website here.
So, who are the first three acts announced?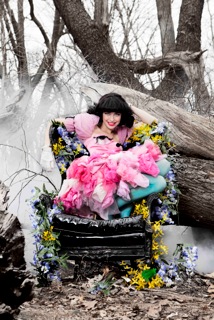 Here is a surprise for a world music festival perhaps (although it has always included pop and rock acts, last year the Finn family band Pajama Club).
This year Womad has . . . local sensation Kimbra.
Her career trajectory is well known: how she relocated to Australia; watched her debut album Vows go to number 14 on the US charts and cut a swathe through the Australia and New Zealand charts; how the song Somebody That I Used to Know with Gotye became a global hit; how she picked up five NZ music awards in 2012 and a couple of big gongs in Australia . . .
Interestingly, she has sometimes spoken of her love of world music (notably the Qawwali style of singing from Pakistan whose greatest practitioner was the late Nusrat Fateh Ali Khan) and so maybe she will bring some of that to the Womad stage . . . although she's also currently recording in California with Mars Volta guitarist Omar Rodriguez-Lopez so . . .
Either way, this will be her first appearance in New Zealand for over a year at that time.
At the other end of the spectrum is the alt.Americana artist Pokey Lafarge who may look like he is a Midwest, Depression era charcter in his 40s but is in fact a 30-year old signed to Jack White's label.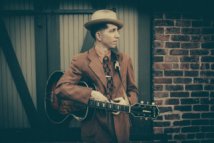 That said, he works in a very old world bringing ragtime jazz, Western swing, country blues and other genres from last century into his work.
An award-winning recording artist, he is on a mission to prove that the old time music never really went away but is still part of the fabric of American music, which wil come as no surprise to anyone who has followed Bob Dylan's career.
He's also a multiple threat instrumentally playing -- among other things -- guitar, kazoo, banjo, washboard, snare drum, cornet, trombone, lap steel guitar, fiddle . . .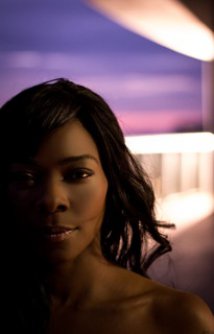 And the final act in this first announcement is 41-year old Buika who was born in Mallorca on the Balearic Islands (off the coast of Spain) to Guinean parents.
She has grabbed dozens of awards, including a Latin Grammy .
She now lives in Miami, has appeared (singing) in a Perdo Almodovar film, and has released seven albums which reach across Latin, flamenco and soulful stylings.
On her most recent album La Noche Mas Larga the legendary jazz guitarist Pat Metheny was featured.
Buika has appeared in over 20 countries, but never in New Zealand.
So there are the first three acts for next year's Womad. Elsewhere will keep you posted when more come to hand.
For Elsewhere's review of the 2013 Taranaki Womad go here., and for the 2012 festival go here.