Graham Reid | | <1 min read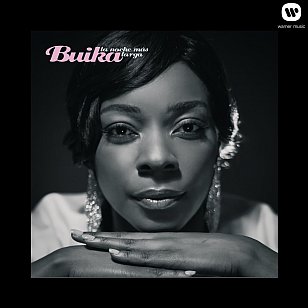 In the first announcement of next year's Womad acts a fortnight ago, this Mallorca-born singer stood out against Kiwi pop princess Kimbra and Americana retro-roots musician Pokey LaFarge as the most recognisably "world music".
But hold hard, because although she currently works a dramatic flamenco-fusion or sultry soul style, the Miami-based singer (who also has a flat in Brighton) was once a Tina Turner impersonator in Las Vegas.
So she's come to her current styles through a circuitous path.
But it seems to have worked because she's picked up a Latin Grammy and has been likened – wrongly – to Nina Simone.
Here on her eighth album she includes an ill-advised, overly emotional treatment of Bille Holiday's Don't Explain and a thoughtlessly flamenco/piano-funk treatment of Jacques Brel's Ne Me Quitte Pas which suggest she may still be finding her musical compass.
But when she gets things right – the rippling flamenco-blues of Siboney and moving In Her Family – or dials things down her smoky and emotional vocals really connect.
However on the 13 songs here, jazz guitarist Pat Metheny featuring on the air-filled No lo se, she still sounds an artist on her way somewhere.
For Elsewhere's complete list of Womad artists with links to video clips see here.