Graham Reid | | 26 min read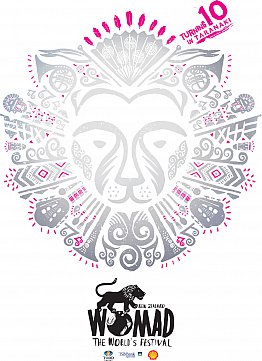 As those who have followed Elsewhere would know, we here have long been interested in -- and have written extensively about -- "world music", long before many others.
In fact, a quick glance at our World Music in Elsewhere pages shows we have about 350 separate entries which include interviews, overviews and album reviews . . .
And over at Absolute Elsewhere you can find archival interviews with the likes of Ravi Shankar, and profiles/background pieces on such important people as Jacques Brel who perhaps fall into that broad category of artists in the global culture, but who aren't on the usual pop/marketing co-ordinates.
So Elsewhere has always been into this stuff -- I was on the steering committee which got the first Womad to New Zealand so far back I can't even remember the year -- and is therefore always a great supporter of the Womad festivals.
So we're pleased to be able to give readers a chance to consider the full line-up for the forthcoming Taranaki Womad. And if we have intralinks to articles, reviews or whatever please follow them to get the bigger picture.
And at the end of each entry I have a link to a video clip. Have a squizz!
Next year's festival dates are March 14-16 in Taranaki and you can buy early-bird tickets now (and pay them off slowly by drip-feed) from the Womad website here.
AIRILEKE: PNG/Australia
You do wonder why the often darkly thrilling music of PNG (and Melanesia in general) hasn't made a greater global impact. Perhaps it's that tyranny of distance thing?
Airileke brings the sound of urban Papua New Guinea in Australia – through the various music projects of Airileke, from PNG percussion collective Drum Drum, to Krump band Grilla Step and the Wantok Musik Foundation's Sing Sings. Respected Melbourne- based producer and percussionist Airi has released his debut album Weapon of Choice, drawing on both PNG beats, hip-hop grooves and fierce log drumming.
PNG chants, atmospheric soundscapes and samples of West Papua's Free Papua Movement (commenting on the oppression and occupation of West Papua) are all part of what this powerful band do.
Airi learned traditional drumming and log drumming in PNG before studying classical percussion and touring internationally with the Australian Youth Orchestra, then with indigenous groups Drum Drum, Tribe of Jubal, Telek and Yothu Yindi. And has played with Lewis Pragasam from Asia Beat, AfroBeat icon Tony Allen, Sri Lankan master percussionist Danny Prasana, to Australian acts Gurrumul, Blue King Brown, Vika and Linda, David Bridie and Eskimo Joe.
Taking PNG beats to the world. That seems long overdue.
Check out this music video.
LA CHIVA GANTIVA: Colombia/Belgium
For decades the face of Colombia was that of some drug lord, so thank God for Modern Family which brought the volatile and funny character of Gloria (played by Sofia Vergara) into our homes.
Yes, playing to cliches she might be, but at least it's a more benign caricature.
Now might be the time then to get into the music of that country, so here comes the noisy contemporary sound of La Chiva Gantiva which throws rock, rap, soul and ferociously funky Latin rhythms into the blender.
Formed in Brussels by three expat Colombian musicians with French, Flemish, Belgian and Vietnamese cohorts, the group started exploring its musical roots to reproduce Colombian rhythms of yesteryear, such as the champeta, the chirimia and the mapalé.
They focused on using traditional Caribbean instruments such as la tambora, el alegre, el llamador and maracone but they also incorporate bass guitar, clarinet and saxophone, reflecting the diverse influences of the group members.
Inspired by everything from Fela Kuti and Tony Allen, the jazz of Lionel Hampton, James Brown funk to Red Hot Chili Peppers and Rage Against the Machine, these guys have an explosive energy.
With songs sung in Spanish, French, and sometimes in a strange mixture of the two, this could just be a rowdy highpoint of Womad 2014.
Have a look at this music video.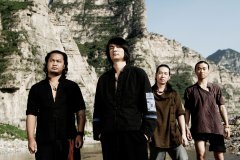 SHANREN: China
Having spent a bit of time over-imbibing in Yunnan province, this band holds immediate appeal for Elsewhere because of a quote from National Geographic which called them "the closest thing to The Pogues that we have ever heard from a Chinese band."
Formed over a decade ago in the mountainous, mysterious Yunnan province in southwest China, Shanren ("mountain men") promotes the diverse heritage of Yunnan and Guizhou's many ethnic minority tribes by mixing original compositions with re-workings of local folk melodies.
Band members Qu Zihan, Chen Yuyong, Ou Jianyun and Xiao Budian are from a mix of different ethnic backgrounds, and represent the least understood of China's 56 ethnic groups.
While their first rock-influenced album contained songs about the excitement of discovering city life, their most recent, Listen To The Mountain, is about yearning for more rustic rural ways.
Shanren use traditional instruments as the xianzi, qinqin and dabiya (four-stringed plucked instruments) and xianggu and sun drum (percussion) beside amplified Stratocasters.
Best enjoyed with a glass of shaojiu?
Would a video clip help? Have a look at this remix of their drinking song.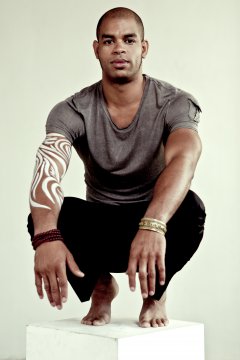 ROBERTO FONSECA: Cuba
About a decade ago Elsewhere first encountered this exceptional pianist when he was touring with the Buena Vista Social Club, and so it was a pleasure to follow him into the late Ibrahim Ferrer's Orchestra.
Aside from his own albums --where he's sometimes explored to Cuba-to-Mail connections -- he's popped up on a couple of interesting compialtions and projects which have been reviewed at Elsewhere (see here)
His 2012 album Yo blending acoustic and electronica, and he's also explored the African-styled sounds Herbie Hancock and Abdullah Ibrahim.
And he has collaborated with Malian singer Fatoumata Diawara (a Best of Elsewhere artist in 2011 for her terrific album Fatou).
He's also a physically energetic performer who will frequently stand up while playing, grab a percussion instrument and get the audience dancing.
It's Cuban music, Jim. But not as you've known it.
Here is a quick video clip to be going on with.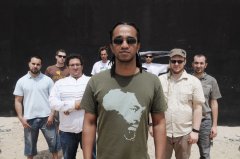 DUB INC: France/Algeria
Here's an intersting thing about this French/Algerian hip-hop outfit which combines roots reggae, ska, dub, African and Arab music (and more) and which has been a fixture on European festival circuit for well over a decade.
Despite their live profile, they had little or no presence outside of their audience reaction.
So the film-maker Kamir Meridja followed Dub Inc for three years to immortalise the fiercely independent stance of an important band.
"They have no feedback from the media, and are never played on the radio but have an incredible fan base who come to their performances," says Kamir. "My thought was: If they ever stop playing music, what will be left of that outstanding adventure?"
With eight albums to its credit since 1997, the seven-piece from Saint-Étienne in France had successfully maanged to sidestep wider recognition . . . although that doco Rude Boy Story released last year might just have turned the tables in their favour. Of course it's in French so . .
Want a sneak peak at what Dbn Inc do though? Look at this.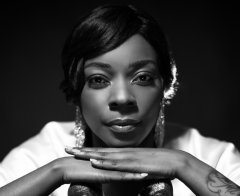 BUIKA: Guinea/Spain/USA
María Concepción Balboa Buika -- known simply as Buika -- has already ben mentioned at Elsewhere when the first batch of Womad acts were announced, and some were surprised that she seemed to have worked her way from the mainstream to the Womad circuit after a stint as a Tina Turner impersonator in Las Vegas.
Not the usual thing in a CV for a world music artists.
But while comparison's with Nina Simone ar spurious, there's no doubt she posseses a smoky vocal style, can push herself into interesting areas between slinky Latin and vigorous flamenco-fusion.
You can read more about Buika here.
" I just do what my heart is demanding," she says. "Sometimes in the music business people do what they think other people will like, but that's a limitation. I just want to be true.
"I want what Charlie Parker's got – I want eternity."
Check out this clip.
OSAKA MONAURAIL: Japan
In line with the Japanese's ability to adopt and adapt everyting from automobiles to Scottish single malts comes this seven-piece band which picks up the best of James Brown (including those crotch-abusing drop-splits) and delivers a soul review of the old style.
Dressed immaculately and highly choreographed, this band has its origins in a jazz society at Osaka University in 1992 which just more funky and soulful. Inspired by James Brown and the JB's, they took their act to Europe venues in 2006, and celebrated its 20 year anniversary by touring North America in 2012. The band's proudest moment was collaborating with American soul- funk singing icon Marva Whitney (from the James Brown revue, 1967-1970), to produce her first album in 37 years – What I Am – in 2006.
Here they are in stonking form.


ASIF ALI KHAN:

Pakistan
This sound of Sufi soul from Pakistan's has become a fixture on the Womad circuit and audiences never tire of it because it is both vocally imressive but also spiritually uplifting.
Asif Ali Khan, a favourite student of the late Nusrat Fateh Ali Khan, expands on the legacy of his teacher with his breathtaking invention.
Since Nusrat's death in 1997, Asif has participated in tribute concerts and recordings dedicated to the memory of his teacher, but has developed a style and presence of his own.
Remaining faithful to the 800-year-old traditions of devotional Sufi music, Asif has also become hugely popular on the international stage. His own style of Qawwali – based on the Punjabi Ang form of Qawwali, like his late master – boasts full-throated vocals and energetic rhythms, switching from meditative and trance-like to suddenly rise to thrilling, ecstatic crescendos.
Asif Ali Khan's magificent voice recalls the inspiring words of his late mentor Nusrat: "In this atomic age, when everybody is after material gains, music can give spiritual calmness and peace of mind".
And here he is in mesmering form.
CARMINHO:
Portugal
Portugal's new fado star, 25-year-old Carminho grew up listening her parents' records and saw many fado singers in her house.
As a teenager she started singing in the Taverna do Embuçado – essential grounding for her eventual 2011 debut recording Fado, named album of the year by Songlines magazine.
Since then she has captivated a global audience, released a second album Alma (which means "soul" in Portuguese) and combines traditional fado songs, resurrected from dusty old tavernas, with her own compositions and new arrangements of works by such Brazilian greats as Fernanda Maria and Vinicius de Moraes.
With her tender, emotive voice soaring over feisty acoustic Spanish guitars, critics have hailed her interpretation of fado, as though "each word has the weight of a lifetime attached to it, each verse pulled straight from the gut".
For more on fado singers at Elsewhere go here.
And here she is.
DANYEL WARO: Reunion
If maloya is the musical emblem of the French Indian Ocean island of Réunion, Danyel Waro is its most important ambassador.
Musician, poet, instrument- maker and committed militant supporter of Creole culture, Waro is an island hero, a local boy from the wrong side of the tracks who has made good on a global scale.
Propelled by chants and raucous percussion, maloya is an unlikely sound to make such an impact, but its pulsing rhythms and exulted cries are both stirring and infectious.
For 30 years, through playing this rebellious style of island music, Waro has fought for the right of Reunion creoles to be proud of their unique hybrid culture that brings together African, Asian, island and European influences.
Growing up in a poor white farming family in the island's southern highlands, Waro never heard any maloya until he was 18 – largely because it was a forbidden music, denigrated as slave music from a shameful past that authorities wanted forgotten. Still, it remained a voice of the dispossessed and became a soundtrack for the island's independence movement, evoking pride in Reunion's Creole heritage and distinctive flavor.
Through Waro, it has become celebrated as a unique sound – black African inspiration spiced with Asian flavours.
And here is what he does.
LOS CORONAS:
Spain
And you'll never hear surf music again?
Seems Jimi Hendrix was wrong when he said that: This is surf music Spanish style, all tangled up in Spaghetti Western themes and drenched in reverb.
Formed in Madrid in 1991, the instrumental quintet of Los Coronas mixed raw rock 'n' roll intensity with their own vision of the 1960s Californian surf sound, adding flamenco and pasodoble flourishes for good measure.
Los Coronas has released five albums, two compilations and had its music featured in the Spanish films Airbag and Abre Los Ojos, as well as several TV commercials.
Having toured extensively throughout Spain, Europe and Mexico, the band aimed to expand its appeal by calling on Craig Schumacher (noted for his work with Calexico) to mix its 2013 album Adiós Sancho.
The resulting sound swept across many more sonic borders: from surf to classic rock 'n' roll, blues, country, flamenco, Ennio Morricone tunes and Tex-Mex. The goal was to achieve a deeper, more atmospheric sound without losing the fierce punch of rock 'n' roll, forging its own distinctive musical exchange of feisty Spanish and American influences.
So here is some Los Coronas surf music for you.
ANTONIO SERRANO:
Spain
Respected as the greatest harmonica player of his generation, Antonio Serrano was a child prodigy when he took to the international limelight, playing at the age of 12 with the great harmonica master Larry Adler in Paris. He later went on to study with Adler, helping Antonio to develop an amazing technique on the chromatic harmonica that allowed him to play in many different musical contexts, from classical to jazz, blues to tango.
Having initially focussed predominantly on classical music, Antonio went on to perform with blues, jazz and pop artists until he became known in Spain as one of the country's most important improvisers, recording on hundreds of records across all styles of music. He was invited to collaborate with masterful Spanish guitarist Paco de Lucía and introduced the harmonica to flamenco music – an almost impenetrable genre for musicians outside the flamenco culture. To support Harmonious, the most recent of his seven albums, Antonio is touring internationally as a solo performer, simultaneously accompanying himself on the piano and looping pedals, tackling the widest array of songs, from film themes to folk songs, Georgia On My Mind to What a Wonderful World, Bach to Bacharach, as well as his original compositions.
Check him out playing his harmonica here.
ANE BRUN:
Sweden/Norway
With a distinctive style informed by her fingerpicking guitar and remarkable crystalline voice, Ane Brun defines a proud new style of Scandinavian song. Pure and fragile, her simple compositions are the sum of her listening to pop, jazz and classical with traditional folk music from Norway and Sweden. Born in the small Norwegian city of Molde, Ane was 21 before she picked up the family guitar, even though her mother taught piano and vocals. It swiftly became an addiction.
Her 2003 debut album Spending Time With Morgan, named after her beloved acoustic guitar, was recorded a year after Brun moved to Stockholm. Inspired by Ani Di Franco's independent approach, she set up a label with Ellekari Larsson, and the album won widespread acclaim. It encouraged her to record 2005's A Temporary Dive, featuring contributions from Ron Sexsmith, Teitur and Syd Matters.
The global response was even more enthusiastic, leading to her Duets album; its collaboration with Madrugada, Lift Me, won Ane a Norwegian Grammy. Peter Gabriel invited her onto his New Blood tour, both as support act and to sing duet with him on Don't Give Up. Her eighth album, It All Starts With One, exhibited a more atmospheric sound and extravagant arrangements, although her distinctive voice continues to lead the music forward.
And here she is.
BREABACH:
Scotland
You only have to look at the expressions to make an educated gues where they might come from. Or perhaps the pipes gives it away?
The haunting strains of twin pipers have become a defining signature of Breabach – a chiming herald of Scottish folk being embraced by a new gen- eration.
The group formed in 2005 when Calum MacCrimmon (who grew up in Edmonton, Canada but moved to Scotland to study music) teamed with fellow piper Donal Brown and uplifting vocalist-guitarist Ewan Robertson. Calum's talent on the pipes is prodigious; he graduated with honours from the Royal Scottish Academy of Music and Drama, then was acting musical co-director/accompanist/tutor for The National Youth Pipe Band of Scotland from 2004 to 2008.
With both Calum and Ewan simultaneously busy with solo recording projects, Breabach simmered. However, it was a reshuffle of the band personnel in late 2011 and the subsequent recording of the album Bann that propelled Breabach to great heights. James Duncan Mackenzie came in on pipes, replacing Donal Brown, Megan Henderson joined on fiddle (and contributes step dancing), and James Lindsay added double bass.
This ensemble's natural talent for composition and arrangement produced a rich variety of sounds – passionate and true to the origins of traditional song, yet also exploring and challenging the boundaries of Scottish folk.
Och, here's Breabach.
EMEL MATHLOUTHI:
Tunisia
Emel Mathlouthi's song Kelmti Horra (My Word is Free) became the strident anthem of the Arab spring, and her 2012 album of the same name told her story of Tunisia in greater detail: her experience as a student, young rebel and dissenter, her artistic and ideological struggle, and love of freedom.
She dedicated the album to those who gave their lives for Tunisia's freedom during the 2010 revolution.
Born in Tunis, Emel began performing at the age of eight, soon developing into a songwriter, guitarist and singer with a new take on Tunisian music – lyrical and melodic with powerful rock, oriental and trip hop influences.
Joan Baez was an early role model; so too is Radiohead. Discovering socially conscious Arabic-speaking songwriters such as Egypt's Sheikh Imam and Lebanon's Marcel Khalife, she started writing her own songs about Tunisia, but they were banned.
It triggered her move to France in 2007, and it was here that Amin Al Ghozzi gave her the lyrics for My Word is Free; a YouTube clip of Emel performing the song in Paris became the catalysit for its embrace among the Arab-speaking world.
And this is her in action.
DJ YODA:
UK
Duncan Beiny, aka DJ Yoda, is no ordinary scratch DJ. His seminal 'How To Cut & Paste' series showcased a tongue-in-cheek mixing style that prompted Q Magazine to declare him "one of the ten DJs to see before you die", whilst Hip Hop Connection voted him "one of the top three DJs in the world".
Trail-blazing into the world of the audio-visual he has pioneered a new art form, using cutting edge technology that he has been instrumental in developing, to scratch and mix visuals on top of his DJ sets in clubs. Transforming the average night out into a fusion of clubbing and the movies, his recent AV tours have included 'National Video Vacation' and 'The Wonderful World of DJ Yoda'.
His latest lauded artist long player, 'Chop Suey' dropped in late 2012, mixing up and array influences from across the spectrum of his catholic taste. Further cementing his credentials as a modern day musical polymath the album saw him gather an all star cast of vocalists, lyricists and spitters, including pop icon Boy George, Nice & Smooth's Greg Nice, post-grime and Ska mash-up merchants Man Like Me, gourmet spitter Action Bronson, grime crew Virus Syndicate, soul chanteuse Alice Russell, and the legendary M.O.P.

And he does something like this.
SAM LEE & FRIENDS:
UK
Sam Lee dares to be adventurous within the traditional folk idiom, which is why he's been widely hailed as the rising star of traditional English folksong. His innovative 2012 debut album Ground Of Its Own clearly defines where Sam stands in music, defying folk convention with its textured recording process and challenging production techniques, and reflecting Sam's less-than- conventional route in music. After first encountering folk songs about six years ago, Sam quit his work as a trained visual artist and teacher of wilderness survival (he was also moonlighting as a burlesque dancer) to instead embark on a journey collecting old songs of the British Isles.
His youthful vigour and enthusiasm has translated into his song arrangements – best illustrated through his 6-piece live band, Sam Lee and Friends. The gigs are raucous and spirited, carving a new acoustic sound with their homemade, mongrel instruments and contemporary arrangements that challenge preconceptions of traditional folk. Rather, this is the sound of young people seizing control of folk music, providing a contemporary view of what an ancient song should sound like. Sam also drives the award-winning folk club The Nest Collective, fundamental to the resurgence of the UK's live folk music scene.
Sam Lee can be checked out here.
ARRESTED DEVELOPMENT: USA
About 20 years ago, Elsewhere was lucky enough to catch this interesting hip-hop outfit just as they were breaking.
In a world littered with innane gangsta rap and poses, AD came on as the band which actually thought about things a little more deeply and had something called a social conscience.
Their beats were slower and they spoke of optimism and old fashioned Southern values.
If that sounds bland nothing could be further from the truth. I interviewed their weary frontman Speech late in the afternoon of their show (Manchester? Birmingham?) and given his rundown condition didn't expect much on the night.
But they exploded and people in the huge auditorium were literally hanging from the rafters. People laughed, danced and had a great time . . . and the future could not have looked brighter for the band whose debut album 3 Years, 5 Months and Two Days In The Life Of selling more than four million copies.
Arrested Development won the best rap single Grammy in 1993 for its anthemic hit Tennessee and donated sales profits to Nelson Mandela and the ANC. The single Mr Wendal (about homelessness) saw them donate half its royalty to the National Coalition of the Homeless.
But there were diminishing returns (that's what happens when you name your second album Zingalamaduni) and line-up changes and in 2010 their spiritual mentor Baba OJ suffered a serious stroke.
Speech is now working with producer Kevin "Khao" Cates (Jay-Z, R.Kelly, Snoop Dog) on new music and that might just make Arrested Development one of the more interesting and least predicatble bands on the bill.
Here they are in classic form.
MAKANA: USA
Virtuosic and versatile, Makana is a one-man Hawaiian band, forging a unique blend of Hawaiian, folk and rock influences with just a battered acoustic guitar, his keen musical intelligence and charm. Equal parts showman, virtuoso and educator, he approaches guitar playing and performing from a unique perspective, transforming the 200-year-old slack key guitar tradition that is rooted in a very personal folk music expression of Hawaiian life, into his own high-octane 'slack rock' style infused with bluegrass, blues and raga.
Born and raised on the island of O'ahu, Makana began singing at the age of seven, took up ukulele at nine, then slack key guitar at 11, learning with Hawaiian legend Sonny Chillingworth. By the age of 14, he had already turned professional, gigging four nights a week in Honolulu. In 2009, he issued the first of his six albums and subsequent praise has come from such unexpected sources as Kirk Hammett, lead guitarist for Metallica, and Spanish Flamenco master Pepe Romero.
He was among the winners in Guitar Player Magazine's 2008 National Guitar Superstar Competition, earned a Grammy nomination for soundtrack contribution to the George Clooney movie The Descendants, and performed in venues from China's Tianjin Opera House to The White House.
Here's the next generation of Hawaiian music.
POKEY LAFARGE: USA
The sound of old America is lively and youthful again in the hands of innovator and preservationist Pokey LaFarge. With his hair slicked back and a wide smile, Pokey has conjured a modern dustbowl sound, meshing early jazz, string ragtime, country blues and western swing. In straddling numerous forms of traditional American music, he transcends the confines of genre. However, as Pokey is quick to declare, "It's not retro music. It's American music that never died."
Based in St. Louis, Missouri, Pokey's Midwestern charm and effortless wit warms the hearts of audiences, mainly through his talent as a lyrical storyteller, delivering plot smoothly through his dynamic vocals. One moment he shouts a line and the next he croons above his archtop guitar, backed by an often ornate acoustic five-piece backing band.
At only 30 years old, Pokey's career has not slowed in momentum since his first release Marmalade (2007). Indeed, his 2013 tour trail consisted of nearly 200 shows, in addition to releasing a new album with Jack White's Third Man Records.
Here's that old time music that never went away.
RED BARAAT: USA
Hard driving North Indian Bhangra rhythms meet elements of jazz, go-go, brass funk and hip-hop in the striking celebration band Red Baraat founded by Sunny Jain in Brooklyn in 2008. Sunny had been hailed as a rising jazz star – awarded Jazz Ambassador by the US Department of State, playing drums with Norah Jones – but his restless spirit also led him to play with Junoon, Pakistan's pioneering Sufi rock band. After encountering a dhol drum while travelling India, he delved deep into Punjabi music and Bollywood rhythms.
The group's second album Shruggy Ji shows this off best, infused with a soul and energy that bursts through the seams of such songs as Halla Bol, a power-to-the-people anthem sung in Hindi. Live, these songs take on a new life, dipping in and out of improvisation while Sunny teaches the audience dance moves.
Red Baraat did this at the flagship TED Conference in 2012, before a dancing audience including Al Gore, Matt Groening and David Byrne, and at the White House, where politicians and business leaders expecting a string quartet were treated to a full throttle Bhangra throw-down.
Check out this clip.
MOKOOMBA: Zimbabwe
Hailed as the future of Afrosound, the six young men of Mokoomba represent Zimbabwe's next generation of hope – exuberant, energetic, bursting with natural talent and contagious rhythm. Named in honour of the vibrancy of the Zambezi River, the group hails from the Victoria Falls region, home to the Tonga people who are one of Zimbabwe's minority groups. Singing in their tribal tongue, a language that is foreign to even their countrymen, Mokoomba is also musical distinctive, combining traditional and modern instruments with a rich blend of rhythms. The result is a vibrant sound that embraces diverse cultures – thanks largely to lead vocalist Mathias Muzaza.
Born to Angolan and Zambian parents, Mathias has travelled extensively through southern Africa, learning to speak seven languages and absorbing music heritage to build his own extensive library of southern African songs. Formed in 2007, the group represented Zimbabwe at Music Crossroads InterRegional Festival and beat fierce competition from Malawi, Mozambique, Tanzania, Zambia and Zimbabwe to win a European tour and recording session. The resulting album, Kweseka, exhibited a dynamically youthful style, while the group's 2012 album Rising Tide melds dancefloor energy with more serene rhythm 'n' blues in songs that relate to social ills, the HIV pandemic, love and the Zimbabwean determination to never give up hope.
Here's a sampling of what Mokoomba do.
AND THEN THERE'S THE NEW ZEALAND/AOTEAROA CONTINGENT . . .
DELANEY DAVIDSON
From this perspective, the great thing about Davidson is he doesn't really fit. He has won the New Zealand Country Music Song of the Year award for the last two years, New Zealand Country Music Album of the Year in 2013, One Man Band Champion Zurich 2011 and was winner at the Sad Song Competition Berlin in 2010.
He was a finalist for APRA's coveted Silver Scroll Award and . . . .
So he's country? Perhaps.
He's a ramblin man -- he tours internationally and locally constantly -- and has been on the bill with diverse list of alt.country, blues, rock, world music and . . .
Holly Golightly, Deep Purple, cult figure Reverend Beatman, Jon Spencer Blues Explosion, Jack Oblivian, Bob Log III, Dr Quintron, T Model Ford, The Sadies, Gogol Bordello and Gomez, Louise Goffin, and Jackson Brown . . .
If you don't know what he does, that probably hasn't clarifty things. That's why it's just best to turn up and see what he does.
You'll get it.
Meantime see if this clip helps any.
KIMBRA
To be honest, we at Elsewhere snorted derisively recently when some churlsih jerk on Facebook -- trying to put that upstart Lorde in her place -- asked "Whatever happened to Kimbra?"
I think Kimbra -- named Entertainer of the Year by the New Zealand Herald and with a superb debut album Vows behind her (see review here) -- is doing just fine thank you.
That album entered the Billboard Album Chart at #14 and went platinum in both New Zealand and Australia. She picked five New Zealand Music Awards last year including Best Album and was voted Best Female Artist for the second year in a row at the ARIA Awards in Australia.
This year she won the Record Of The Year Grammy for her contribution to the Gotye global smash 'Somebody That I Used To Know' and a second Grammy for Best Pop Duo/Group Performance. And she toured in the US three times.
Yep, that's what happened to Kimbra.
She hasn't appeared in New Zealand for a long time and in fact her performance at WOMAD 2014 will be her first local performance in over a year.
She's currently recording her next album in Los Angeles and has spoken about her fascination with qawwali, that distinctive Pakistani style which was put on the global map by the late Nusrat Fateh Ali Khan. So if some of that influence creeps in we could be up for an appearance which pushes pop into other directions.
Either way, she's going to be something to see. That gal can belt out a tune, as they say. Have a look at this.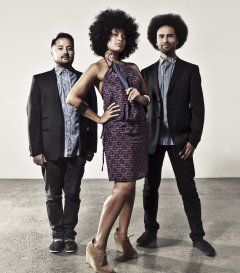 LATINAOTEAROA
One of the more interesting and unexpected New Zealand albums in recent years was The Latin Soul by Venezuelan Jennifer Zea and the Antipodean Collective (reviewed here).
Elsewhere was so impressed we did an extensive interview with the fascinating Zea (here)
Latinaotearoa is finds Zea alongside
DJ Bobby Brazuka the unofficial Brazilian ambassador of music and culture in New Zealand, and Isaac Aesili a talented producer and in-demand percussionist and trumpeter.
Together they bring a latin-funk soul & hiphop blend to create a unique Latin act with a local flavour, both sides bending traditional music with contemporary sounds.
Given Zea's extensive stage experience we can guess she will be a commanding presence at Womad.
And here is a video sampling.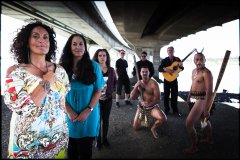 MOANA & THE TRIBE
One of the most overlooked but important artists in contemporary New Zealand music -- not to mention specifically within Maori music -- Moana Maniapoto has written some of this country's enduring songs which address culture and politics.
Songs like Treaty, Ancestors and Moko stand alongside the best of any locally written songs, and she -- first with the Moahunters and more recently with The Tribe -- has taken her music to the world.
They are more often seen in Europe than in Aotearoa.
Since their apearance at Womad 2009, Moana & the Tribe have performed in St Marks Square during the Venice Biennale and in front of heads of state at the Shanghai World Expo.
They toured across Canada, around Taiwan (twice), sang at the famous Rainforest World Music Festival (Sarawak) and hit the party stage at the Jarasum International Jazz Festival (Seoul). In between, the band played clubs in Istanbul and Munich - and traveled twice into the Arctic Circle.
This year they kicked off aseven7-week tour before a record crowd at Riddu Riddu (Norway) where Sami superstar Mari Boine made a surprise guest appearance with the band. Highlights of 2013 included Sziget in Budapest, the biggest festival in Europe.
With drummer Mickey Ututaonga, bassplayer Marika Hodgson, electronica guru Paddy Free fattening up the rhythm section, the band deliver an edgier, more energetic sound to the soul-haka fusion of both their new songs and classics.
There is a lengthy archival interview with Moana at Elsewhere here and album reviews start here.
And here is her in classic form.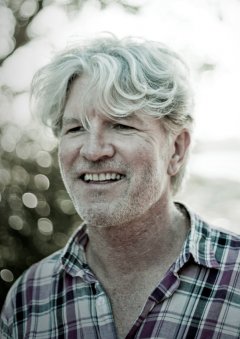 TIM FINN
If all Tim Finn had ever done was found and be the singer-songwriter in Split Enz, he'd still be in the history books.
But there has been so much more to his musical career and life (this archived timeline only goes up to 2009, but it's impressive) and his 2011 album The View is Worth The Climb got an enormously favourable notice at Elsewhere (here)
For this Womad he will Finn performs song from his solo career as well as classic songs from Split Enz and Crowded House, and he will be supported by critically acclaimed Auckland band, The Bads (see below).
In a country which bestows the honour "icon" rather too lightly, we can certainly say Tim Finn is one who has earned that accolade and since The View Is Worth The Climb, he has written and produced music for Andrew Adamson's film Mr Pip, and in 2012 collaborated with leading playwright and screenwriter Ken Duncum, on White Cloud: Songs and Stories.
He might perform as much as he once did (did Elsewhere last see him opening for Bob Dylan?) so that makes this appearance very special.
Here is a recent clip.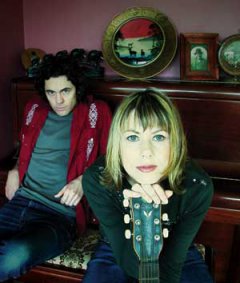 THE BADS
Ah, an Elsewhere favourite whose Travel Light album of earlier this year just keeps getting repeat plays.
Brett Adams and Dianne Swann are artists in command of their songwriting craft, with Adams also one of New Zealand's great guitarists, adding his tasteful sound to the music of Tim Finn and Gin among many others.
Swann has one of the most sought-after voices and has been in so many other settings that it seems silly to start listing them.
The Bads have considerable pedigree to because, as The Julie Dolphin, they toured extensively in Britain, opened for Green Day, Oasis and Radiohead, and won praise over there for their album Lit and two EP's.
A decade ago they returned to New Zealand in 2003, have released three albums as The Bads, (2005's Earth from Space, and 2009's So Alive in addition to Travel Light) have toured extensively, and opened for Lucinda Williams, Emmylou Harris, The Jayhawks and Rodrigo Y Gabriela.
Earlier this year they answered our Famous Elsewhere Questionnaire here.
And this is what they do.
WAIORA
Waiora fuse the ancient kingdom and modern world by using traditional Maori instruments to create contemporary sounds and styles. Master taonga puoro composer and practitioner, Horomona Horo, takes the listener on a dynamic journey, incorporating traditional culture and the original uses of the instruments in a contemporary musical idiom. Soundscapes are created with lush textures from guitar, percussion and vocals as well as the many sounds of taonga puoro, flutes, trumpets, percussive and wind instruments, mirroring the sounds of the natural world.
Locally based since 2006, Waiora have come to fruition in the last two years. The recording of Oriori Ngao in 2011 was followed by representation at AWME, performances at Sounds Aotearoa 2013 and their first European tour, including performances and workshops in Slovakia, Ireland and the UK and recording with UK film composer, Paul Lewis. Other achievements include performances at the Singapore Grand Prix and being the first New Zealand group in over a decade invited to play at the World Music Expo 2013.
Check out this for the bigger picture.
WEIRD TOGETHER
Weird Together is the new studio and live project from NZ Producer / DJ extraordinaire Dick Johnson and George FM Breakfast and Making Tracks host Nick Dwyer. Weird Together celebrates the pairs shared love of exotic global sounds, showcasing their vibrancy while giving them a massive club overhaul, engineering big-room dance music fit for the festival stage.
In early 2012, the DJ duo finally launched Weird Together by inviting a series of talented and multi-cultural musical folk into Auckland's Red Bull Studio. Recording the likes of Caribbean Steel Pan Orchestras, Burundian Drum Ensembles, Sudanese Vocalists, Ghanaian Master Percussionists, Tongan & Samoan Choirs, Fijian Lali Players, Zimbabwean Mbira Players