Graham Reid | | <1 min read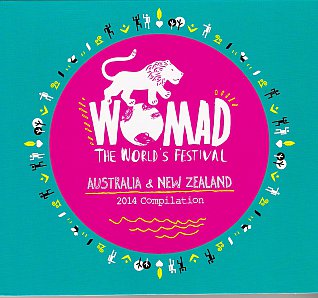 And here, over 16 diverse tracks, is your useful backgrounder to just some of the artists appearing at the forthcoming Womad festivals across Ausralia and New Zealand.
Needless to say, like the festivals themselves, this is an eclectic mix: it kicks off the driving Cuban piano of Roberto Fonesca (which comes with brittle electric guitars, swooping bass, horns and more), moves on to the folk-dance of Shanren from China, into the ethereal Scandinavian sound of alt.folk singer Ane Brun then the traditional-meets-weirdness folk of Britain's Sam Lee . . .
There follows upbeat reggae (courtesy of France's Dub Inc), the glorious fado of Carminho, retro-folk blues of America's Pokey LaFarge . . .
Only Ngaiire here doesn't appear on the New Zealand leg of the traveling show, but here are excellent introductions to the talents of people like the thrilling Emel Mathlouthi from Tunisia (here in electro-ballad mode), Zimbabwe's Makoomba and Daniel Waro from Reunion whom you might guess people will be talking about for some time after.
Add in Femi Kuti's uplifting politicised Afrobeat, smart pop from big-voiced Kimbra (Settle Down), the bright danceable horns of La Chiva Gantiva (from Colombia) and Red Baraat's New York-based Indo-funk rock and you've got quite a colourful palette of music.
Emblematic of the festival itself.
Elsewhere already has a number of articles, reviews and interviews (and recipes from artists) about acts coming to New Zealand starting here. More will be added regularly before the festival in Taranaki on March 14-16.