Graham Reid | | <1 min read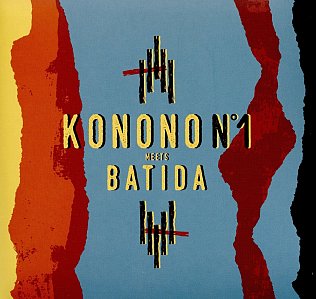 Musical relationship where the partners share similar attitudes make for warm comfort but often not much creativity. So perhaps because Angola-born, Portugal-based producer and DJ Batida (Pedro Coquenao) works in similar lo-tech territory as Konono No.1 – the biggest thing to come out of the Congo since Papa Wemba many decades ago – that this pairing offers less excitement and innovation than we might have expected.
That said, it's certainly hypnotic and interesting.
The lo-fi electronics and dance beats of Kinshasa's Konono No.1 came to worldwide attention about 15 years ago and almost single handedly defined the genre of Congotronics. Hip indie.rock and electronica artists clicked to their sound immediately and many paid tribute on the excellent double CD Tradi-Mods Vs Rockers six years ago. It's worth seeking out, as the Konono debut album and Congotronics 2.
Here Batida and guests hooked up with the Grammy-nominated band in his Lisbon studio to tap into their percussion-driven, excitingly budget sound, but aside from in a few instances – the 11 minute Nzonzing Familia with samples and vocals which sound like they are coming down a bad phone line from the Congo – this doesn't ever take off into left-field or the stars.
However if you aren't familiar with either party then buckle up for relentlessly enjoyable criss-cross rhythms, samples, cheap electronic effects.
For more artists from the Congo go here.