Graham Reid | | <1 min read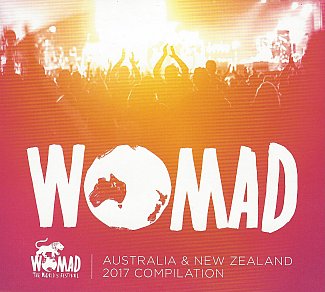 Many people are so confident about having a good time at the annual Womad festival in Taranaki that they book for the following year immediately after the festival has ended.
As with the Big Day Out and Laneway concepts, the mere existence of the Womad festival is larger than the acts on the bill.
Not to say people aren't interested in the specifics, but with so many acts on the bill being unfamiliar when the line-up is announced, it's always going to be a lottery. But a lottery with a lot of winners.
The annual compilations are therefore useful samplers.
Elsewhere would like to think its coverage is helpful too – and on this 16 track compilation we have introduced readers through reviews and/or interviews to 9Bach, Bebel Gilberto, the East Pointers, Oumou Sangare and Aziza Brahim.
But here too are Archie Roach, the Specials (with A Message to You Rudy), the Hot 8 Brass Band from the US (with Papa Was a Rolling Stone), Brushy One String from Jamaica (with Rastaman), Inna Modja from Mali and others.
So here's an enjoyable prep for the three day long weekend. For the car on the way there perhaps?