Graham Reid | | 9 min read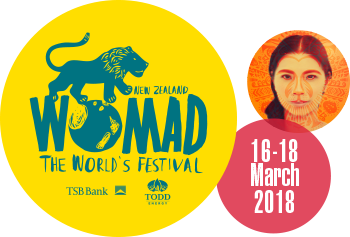 With the teaser announcements out off the way (Dragon, Kamasi Washington and Anoushka Shankar) we now get down to the detail with a major list of other acts confirmed to play next year's Womad in New Plymouth (more details below).
And with a fascinating mix of well-known internationals (Tinariwen ! Rodrigo Y Gabriela !!), acclaimed local artists (a coup to get Aldous Harding we would think) and then all those acts we've never heard of but will often surprise on the day, the next Womad is shaping up to be as impressive as in the past.
Here is the alphabetical line-up at a glance but then video clips follow. The * indicates acts Elsewhere would consider unmissable.
For more on next year's Womad including tickets etc check out their website here.
* ADRIAN SHERWOOD (UK)
Adrian Sherwood is a pioneer of bass-dominant, dub-flavoured dance tunes who has inspired and shaped reggae and contemporary electronic music through his label/collective, On U Sound. Since the early '80s he has thrown his heart, soul and intelligence into his work, collaborating with big names from outside the dub community as well as shaping his own distinctive sound. He has appeared at Elsewhere starting here.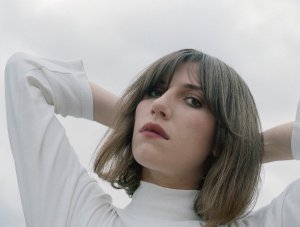 * ALDOUS HARDING (Aotearoa)
Aldous Harding does more than sing. She shape-shifts through a variety of roles: chanteuse, folk singer and balladeer -all executed with her twisted touch of humour and quiet horror. Her powerful work recently saw her become a finalist in the prestigious Silver Scroll Awards
* ANOUSHKA SHANKAR (India/UK)
Deeply rooted in the Indian Classical tradition and gifted with her father's ability with the sitar, Anoushka Shankar returns to WOMADelaide to share her musical innovation and exploration. With a multitude of accolades including five Grammy nominations, Anoushka is a bold composer. She is also an impassioned supporter of women's rights and social justice, which is reflected in her recent collaborations. Interviews and album reviews at Elsewhere starting here.
BIXIGA 70 (Brazil)
Bixiga 70 takes Afrobeat to dizzying heights with their progressive approach; adding elements of funk, traditional South American styles, electronics and a touch of psychedelia. Named after the melting pot district from the highly creative Sao Paolo music scene, this 10-piece brings dynamic rhythms and an irresistible party atmosphere.
CHICO TRUJILLO (Chile)
Chico Trujillo have been touring their explosive cocktail of party music around the world for almost 20 years. With a sound rooted in classic cumbia, they shake up the mix with reggae, bolero and rumba and draw on the energy and feistiness of their ska/punk past.
* CONSTANTINOPLE (Canada)
For nearly twenty years the ensemble Constantinople have explored musical diversity through the lens of 'East meets West',an ever changing melting pot, much like the city after which they are named. Their inspiration for their Jardins Migrateurs performance is a poetic meeting between strings and voice, with griot Ablaye Cissoko adding kora,in a celebration of life and nature.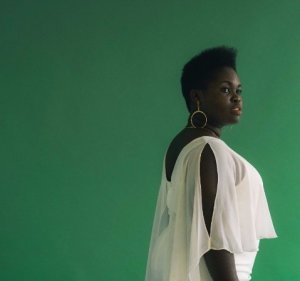 DAYMÉ AROCENA (Cuba)
Singer, composer, arranger and bandleader,Daymé Arocena was recently dubbed by The Guardian as 'Cuba's finest vocalist'. The young Afro-Cuban artist, mentored by Gilles Petersen and winner of the prestigious Juno Award in 2015, has a rich understanding of her heritage but is also constantly finding new musical inspiration and connection through her love of soul and jazz.
DRAGON (Aotearoa)
Dragon have produced a stack of rock anthems everyone knows the words to. Formed in New Zealand in 1972, this legendary band has been inducted into the ARIA Hall of Fame and continues to tour their hit music throughout the world.
* GHADA SHBEIR (Lebanon)
With a deep passion for classical Arabic music since she was a child, Ghada Shbeir has devoted her life to exploring and adapting ancient texts and inspirational poetry through her beguiling vocals. Her repertoire moves between Middle Eastern folk, Arabo-Andalusian songs and Syriac ancient Maronite chants, shedding new light on powerful and traditional music.
HAVANA MEETS KINGSTON (Jamaica / Cuba)
Australian producer Mista Savona has created a soundclash with a difference, bringing roots reggae, dub and dancehall together with son, salsa and rumba. The 14-piece Havana Meets Kingston band boasts the heavyweight rhythm section of Sly and Robbie and members of Buena Vista Social Club, Los Van Van, Chucho Valdes and Inna de Yard.
HOPETOUN BROWN (Aotearoa)
Wowing crowds up and down the country with their unique flavour of blues, dance, soul and stomp, the duo jump between trumpets and trombones or bass clarinets and saxophones as they parp through a unique repertoire pulled from two critically acclaimed Top 40 albums. See here at Elsewhere.
JAMIE MCDOWELL & TOM THUM (Australia)
One is good with his fingers, the other is good with his mouth. Beatbox sensation, Tom Thum –best known for the most watched TEDx talk of all time: Beatbox Brilliance –joins forces with bohemian singer-songwriter Jamie MacDowell to create original, genre-defying music that is 'redefining musical parameters'.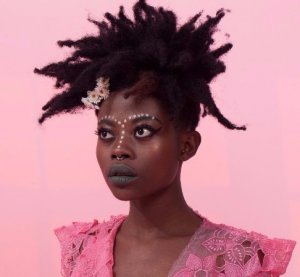 * JOJO ABOT (Ghana / USA)
Born in Ghana, Jojo Abot is an artist expressing herself through music, film, photography, literature and performance art. Part of creative communities in Accra, Copenhagen and New York, her experimental blend of electronica, Afrobeat, jazz, neo-soul, house and reggae is an empowering and hypnotic exploration of spirituality and identity.
* KAMASI WASHINGTON (USA)
When Kamasi Washington unleashed his phenomenal work, The Epic, in 2015, he stamped his mark as an exciting and essential new voice in jazz. His understanding of the past and embracing of new directions sees him weave together hip hop, ecstatic jazz, R&B and progressive music to create a harmonious force that will leave you breathless. Interview and reviews at Elsewhere here.
LEMON BUCKET ORKESTRA (Canada)
Lemon Bucket Orkestra is a guerilla-punk-balkan-folk-brass band massive like no other. Tracing their genesis back to the streets of Toronto, the original quartet of busking troubadours quickly amassed a battalion of like-minded musical souls and the full-blown, dozen plus strong Orkestra was born.
LE VENT DU NORD (Canada)
Quebec is renowned for its eclectic and progressive folk ensembles since the 1960s and Le Vent du Nord is a driving force in the scene. Combining virtuosic hurdy-gurdy, squeeze box, bouzouki and violin with stamping feet and four part harmonies, it will be hard to resist their joie de vivre.
* MY BUBBA (Sweden/ Iceland)
This captivating contemporary folk duo has won fans the world over with their 'lullabies from the countryside'. Guðbjörg (Bubba),from Iceland, plays guitar and banjo and My, from Sweden, plays the Norwegian Cittra (lap harp)and, against this simple framework, their sweet vocals create an intimate and spellbinding atmosphere.
* NANO STERN (Chile)
Born into a family of musicians and activists, it comes as no surprise that Nano Stern began his musical life in the underground punk rock scene and followed it up with classical and jazz training. With his deep respect for Chilean poetry and music traditions evident in every passionate show, it's a welcome return to the festival for a musical force who instils hope in those who are hungry for social justice.
* NOURA MINT SEYMALI (Mauritania)
Noura Mint Seymali's scorching Afro-funk desert blues have seen her rise to become a leading light of African music. Having performed regularly with her stepmother, the late, great singer Dimi Mint Abba, her goal now is to modernise the music of Mauritania. Prepare to be entranced by a powerful voice and some truly psychedelic guitar lines.
* PAT THOMAS & KWASHIBU AREA BAND (Ghana)
One of Ghana's all-time greatest vocalists, Pat Thomas was a mainstay of the '70s and '80s vibrant Highlife music scene. After a stellar 50 years performing with the likes of Ebo Taylor and Tony Allen, his funk-driven self-titled 2015 album put him back on the map and proved that he's still at the top of his game.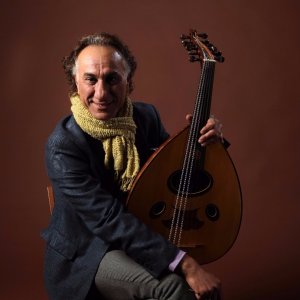 * RAHIM ALHAJ TRIO (Iraq)
Rahim Alhaj creates intricate compositions that reference the pain of exile and the hope of new beginnings. One of the world's great oud players, he started playing at the age of nine and was soon recognised as having a remarkable talent. He brings his trio featuring Iranian santour and Arabic percussion that combine traditional Iraqi maqams with contemporary influences.
* RODRIGO Y GABRIELA (Mexico)
Having bonded over a love of heavy metal in their home country of Mexico, acoustic guitarists Rodrigo y Gabriela moved to Dublin where they turned to busking to make a living. They have since become one of the most recognisable duos on the planet, with their electrifying live shows fusing fiery lead lines and phenomenal rhythmic battery with intricate, soaring rock. Interview and album review at Elsewhere here.
* SPOOKY MEN'S CHORALE (Australia)
A vast, rumbling, steam powered and black clad vocal behemoth, seemingly accidentally capable of rendering audiences moist eyed with mute appreciation or haplessly gurgling with merriment. The Spooky Men seek to commentate on the absurdity and grandeur of the modern male armed only with their voices, a sly collection of hats and facial hair, and a twinkle in the eye.
* THE MILTONES (Aotearoa)
A razor-sharp blues and bayou folk-frenzy, West Auckland quintet The Miltones has been sending ripples throughout the NZ music scene since their 2014 inception. Previously supporting Jamie Lawson and The Mick Fleetwood Blues Band, 2017 saw The Miltones unleash their own debut –an infectious celebration of life that the New Zealand Listener gave 4.5/5 and the NZ Herald dubbed: "the freshest sound in New Zealand popular music right now". Album review at Elsewhere here.
THE SLACKS (Aotearoa)
Sure to put a smile on your face, The Slacks describe their music as a mix of country ska, progressive hillbilly, fizz-pop and rock. Thisfour-piece band have opened for New Zealand rock royalty, Hello Sailor and have recently hit the airwaves with their bilingual single Big Aroha.
* THIEVERY CORPORATION (USA)
Few artists are as diverse as Thievery Corporation, moving from Indian classical to trip-hop, French torch songs to Bossa Nova and electronica with consummate ease.Having sold millions of albums over the past 20 years, their latest release The Temple of I & I dives deep into Jamaican music, but the real magic of 'the Thieves' is the unexpected twists they conjure up when they perform live.
* TINARIWEN (Mali)
Scorching desert blues will hit WOMAD NZ with the Grammy Award winning Tuareg guitar masters, Tinariwen. Their songs preach peace and rebellion, sharing experiences of struggle and freedom, as well as celebrating the beauty of their homeland and the joys of a simple life. This is hypnotic, uplifting music that is a salve for difficult times. Album reviews at Elsewhere starting here.
* VICTORIA HANNA (Israel)
Victoria Hanna, raised in an ultra-orthodox household in Jerusalem, found a way to express herself and overcome her stutter when she discovered secular music, and the result is most unexpected. A singer who performs Aramaic hip hop and wild, hypnotic and rhythmic raps on ancient Hebrew texts, Hanna is an experimentalist who is both unpredictable and bewitching.
* VIOLONS BARBARES (France/Mongolia/Bulgaria)
Having met in France while working on the Silk Road project with renowned violinist YoY o Ma, this trio of musicians from three wildly different cultures formed Violons Barbares in search of new sounds. Using the Mongolian violin (the Morin Khur), the Bulgarian Gadulka and percussion, it's an irresistible fusion of energetic rhythms and harmonies
So there is the shorthand, now check out the sounds in some video clips by these people
Adrian Sherwood
Aldous Harding
Anoushka Shankar
Bixiga 70
Chico Trujillo
Constantinople
Dragon
Ghada Shbeir
Havana Meets Kingston
Hopetoun Brown
Tom Thum and Jamie MacDowell
Jojo Abot
Kamasi Washington
Lemon Bucket Orchestra
Le Vent du Nord
My Bubba
Nano Stern
Noura Mint Seymali
Pat Thomas and Kwashibu Area Band
Rahim Alhaj Trio
Rodrigo Y Gabriela
Spooky Men's Choral
The Miltones
The Slacks
Thievery Corporation
Tinariwen
Victoria Hanna
Violons Barbares
.
.
.