Graham Reid | | 8 min read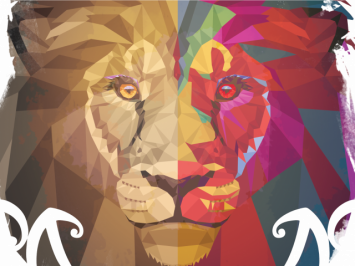 And here we come again, the music world arriving in Taranaki in March next year for three days of sound, vision, crafts, dance, food, words and so much more.
As regular readers of these pages know, Elsewhere has always shone the spotlight on what we call "world music" (see here) so are pleased to bring you this rundown of the acts schedlued for New Plymouth's annual festival.
For more details on Womad (ticketing, site maps and such) check their website here.
Meanwhile though it is on with the alphabetical countdown . . . locals and internationals. And where Elsewhere has written about them we have put an intralink.
MEET YOUR 2020 WOMAD ARTISTS through words and video clips
.
Albi & The Wolves (Aotearoa)

Albi & The Wolves is a soulful, energetic, electric, and uplifting trio. Winners of the Best Folk Artist at the 2018 New Zealand Music Awards, this captivating band pride themselves on pushing the limits of what three musicians can do using only an acoustic guitar, an electric violin, a double bass, and three voices.
Elsewhere previously wrote this about their albums.
.
Blind Boys Of Alabama (USA)

The Blind Boys of Alabama are living legends of gospel music. Their uplifting and soulful repertoire includes everything from collaborations with Stevie Wonder, Lou Reed, and WOMAD's Peter Gabriel, to some of the world's favourite traditional gospel tunes. During their remarkable 75-year career this Grammy Award-winning group has gone from being part of the soundtrack to the Civil Rights movement, to performing in the White House for three different Presidents.
Elsewhere previously wrote these articles
.
Catrin Finch & Sekou Keita
(Wales/Senegal)

This mesmerising duo has been hailed as the "most popular world music act of the decade." Together Welsh harpist Catrin Finch (Official Harpist to the Prince of Wales from 2000 to 2004!) and Senegalese kora player Seckou Keita create a musical marriage of culture that is breathtaking. Their multi award-winning-sound is a joyous, ethereal, and hypnotic homage to their country's diverse cultures. The result is something so extraordinary it can only be described as magic. Their collaborative album SOAR won 'Best Fusion' Album in the Songlines Music Awards 2019.
Elsewhere previously wrote this
.
Destyn Maloya (Réunion)

This dynamic band from Réunion performs Maloyan dance music, the songs of slavery that emerged during hundreds of years of French Colonial rule on the island. Maloya has strong links to Creole culture but also ska, samba and Afrobeat. Destyn Maloya, a popular band for over 20 years, use pounding percussion and passionate harmonies to celebrate and reconnect with their ancestors.
.
Ezra Collective (UK)

With their incredible musicianship and spirited approach to music, drawing on Afrobeat, Latin, hip-hop, grime and more, Ezra Collective has broken out beyond the thriving UK jazz scene. The five-piece are a tour-de-force whose thrilling and unmistakably London sound has already seen them conquer moshpit-filled tours of the UK and USA, perform at Glastonbury and at Quincy Jones' 85th birthday party.
Elsewhere previously wrote this
.
Hiatus Kaiyote (Australia)

One of the most sampled bands in the world, artists such as Kendrick Lamar and Chance the Rapper are finding inspiration from Hiatus Kaiyote; a beguiling outfit that stretches kaleidoscopic sounds into Grammy-nominated masterpieces. Jazz, soul, funk, fusion, hip hop and electronica are their predominant building blocks but the resultant sonic shapes blur the edges and defy the pigeonhole.
.
Hot Potato Band (Australia)

This energetic brass band bursts onto the stage with a punchy blend of catchy music, infectious dance moves, and the ability to give cheering crowds a damn good time. Hot Potato Band began as roving street performers and have since compiled an arsenal of songs inspired by pop, funk, ska and reggae.
.
Kim So Ra (South Korea)

A multi-award-winning percussionist, composer, and ambassador of Honam Province Jeongeup folk music, Kim So Ra is one of the most skilled and prominent Janggu (double-headed drum) players in Korea. The virtuosic Kim and her accompanying trio are known for genre-bending live performances that combine rhythmic and delicate traditional pieces with experimental and charismatic modern interpretations.
.
King Ayisoba (Ghana)

A child prodigy on the kologo, a two-stringed instrument with a calabash gourd resonator, King Ayisoba became an unlikely star in Ghana with the very traditional hit 'I Want to See You, My Father'. Five albums later, he has won over audiences across the world with his trailblazing mix of drums, rapid-fire melodies, commanding looks and intense, urgent live shows.
.
L.A.B. (Aotearoa)

Founded by the legendary Kora brothers Brad and Stu, L.A.B. has quickly become one of the hottest acts on the New Zealand live circuit. Packed with smooth grooves and reggae beats, L.A.B has been voted New Zealand's Best Live Act, while their first two albums have been so well received, they've stayed on the NZ charts since they were released.
Elsewhere previously wrote this
.
Liniker e os Caramelows (Brazil)

The sounds of black soul and samba run through Liniker's blood. Casting a musical spell on you, they shake things up to high-gear, Brazilian funk, moving from lush balladsto a reggae bridge, eventually exploding into a majestic African-based Candomblé rhythmic finish. Formed in 2015 and led by charismatic transgender vocalist Liniker, the band's latest album Goela Baixo has been nominated for a Latin Grammy.
.
L Subramaniam (India)

Dubbed 'the Paganini of Indian Classical music', maestro violinist L Subramaniam long ago transcended any boundaries between Eastern and Western music, creating an experience that is part meditation, part celebration. Since the 70s he has amassed more than 200 recordings, worked alongside artists as diverse as Yehudi Menuhin and Herbie Hancock, composed for orchestras, films and ballets, published books and won multiple awards.
.
Ziggy Marley (Jamaica)

The call to stand together in activism through love rings out loud and clear from this eight-time Grammy Award-winning musician and reggae icon. Singer, songwriter, producer, author, humanitarian and visionary, if anybody can encourage change through music, it's ZiggyMarley. As much as he upholds a family legacy that began with his father, Bob Marley, he's blazed a trail of his own. His seventh studio album, Rebellion Rises, is a positive and peaceful manifesto for hope and change.
Elsewhere previously wrote this
.
Minyo Crusaders (Japan)

An astonishing take on Japanese folk (Min'yō) channelled through Latin America, Africa and the Caribbean. Minyo Crusaders' historical tales of the working class, sung in the traditional way, but with a 10-piece orchestra playing reggae, cumbia and Afrobeat, catches you off guard in the most delightful way. The band is transforming what's considered to be 'high brow art' into a catchy, danceable art form.
.
Muthoni Drummer Queen
(Kenya / France)

With her flow as a rapper and her exhilarating rocker energy on stage, Muthoni embodies an unbridled fusion of music, sailing with jubilant ease from hip hop to dancehall, retro-soul to R&B, never forgetting her African influences. Queen of the Nairobi urban scene, MDQ's debut album She is an irresistible celebration of the beauty, strength, daring and resilience of African women.
.
Orquesta Akokán (Cuba)

Born out of a shared vision by singer José 'Pepito' Gómez, producer Jacob Plasse and arranger Michael Eckroth, Akokán is a Yoruba word meaning 'from the heart'. A jaw-dropping 12-piece big band collective of Havana's top musicians and some of most spirited talents of NYC's Latin scene, Orquesta Akokán reinvigorates the sound of the golden era of Cuban Mambo with a bold new energy
.
Reb Fountain (Aotearoa)

Reb is easily Aotearoa's best-kept songwriting secret. An immigrant to New Zealand, she sailed into Lyttelton Harbour carrying generations of migrant stories imbued in her bones. This award-winning songbird has spent 20 years travelling, performing, studying, working as a musician and songwriter, and performing and recording with some of New Zealand's best artists, including Neil Finn, Tami Neilson and Marlon Williams.
Elsewhere previously wrote these pieces
.
RURA (Scotland)

This popular, multi-award-winning ensemble are at the forefront of 21st Century Scottish folk music. Celebrating 10 years together in 2020, RURA's entrancing instrumentals embrace fiddle, Highland pipes, flute, guitar, keyboards and bodhran. Inspired by themes of belonging, heritage and a sense of place, they bring a stirring, fiery, euphoric energy to every stage.
.
Salif Keita (Mali)

The undisputed Ambassador of African Music and 'The Golden Voice of Africa', returns as part of his farewell tour, celebrating 50 years of music and 70 years of life. From humble beginnings with the Rail Band of the Train Station Hotel in Bamako and a life of tribulations as an albino, Salif Keita's latest album Autre Blanc (Another White) calls on the world to celebrate difference.
Elsewhere previously wrote these pieces
.
Soaked Oats (Aotearoa)

With infectiously catchy music and wildly uplifting tunes, Soaked Oats bring pure joy to their fans. Hailing from Dunedin, this four-piece band have played festivals in the UK, toured Australasia and created a collection of sweet, summery tasting songs. The indie sludge-pop group have become known for endearing live performances, and their penchant for joyous songwriting.
.
Trio da Kali (Mali)

A young supergroup from the Mande culture, Trio Da Kali come from a long line of distinguished griots (hereditary musicians). Taking their name from an iconic praise song in the griot repertoire– 'dakali' means 'to swear an oath' the Trio's inspired 2017 collaboration and album with Kronos Quartet brought them worldwide attention. Sumptuous vocals, bass ngoni grooves and percussive balafon combine for a truly exquisite experience.
.
Tuuletar (Finland)
With their fierce energy, fresh beatbox rhythms and other-worldly harmonies, Tuuletar have taken a novel approach to traditional Finnish folk music. Pioneering the genre of 'vocal folk hop', the singers won the prestigious Finnish EMMA award (the equivalent to a Grammy) for the best ethno album in 2017 and continue to enchant audiences with their ethereal, tribal energy.
.
Elsewhere has given over considerable coverage to Womad artists in the past and you can start here for those, overviews of the events and much more.