Graham Reid | | 1 min read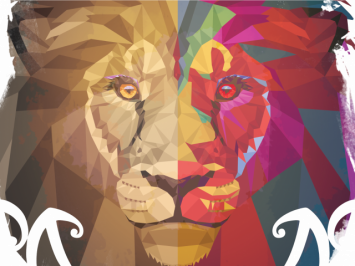 In the past some of the first announcements of acts for the Womad in Taranaki have been a bit underwhelming. (Dragon?)
But the two groups announced for next year's three day festival of music, dance, food and conversation with artists from around the world look like hitting the right note.
First out of the gate are the Blind Boys of Alabama and Seckou Keita with Catrin Finch.
The Blind Boys of Alabama have had a very long career (they formed in 1939) and inevitably there have been line-up changes due to members moving on or dying, but their sound remains rooted in gospel and doo-wop close-harmony singing with an often uplifting and joyous spirit.
As we have noted previously, add a backbeat to what they do and the gospel-cum-soul element gets very close to rock'n'roll.
It can certainly rock your soul.
They have appeared in New Zealand opening for Robert Plant, Aaron Neville and Mavis Staples, and on record they have collaborated with the likes of Koko Taylor, Ben Harper, the Oak Ridge Boys, Willie Nelson, Amadou and Mariam, Marc Cohen and many many others.
They have won Grammys and numerous other awards and accolades, and don't let that "blind boys" bit fool you, there are active men not constrained by the stage and can take their dancing and singing right into the audience.
Now that's what you call a strong Womad announcement.
Seckou Keita and Catrin Finch are something else again.
Keita is a gifted kora player from West Africa and his 22 Strings album was one of Elsewhere's best of 2015 choices. And as far back as 2006 we were talking about him.
In recent years he has teamed up with Celtic harp player Catrin Finch (we mentioned them here) and if you know the sound of the kora you can imagine why, the two instruments are like cousins from different countries.
Their 2018 second album Soar won many accolades ("Hypnotic and ethereal, Soar is a unique marriage of cultures", wrote Neil Spencer in the Observer) and both albums appeared in critics and readers polls as the best of their respective years.
We offer sample clips from both acts below.
So the 2020 Womad Aotearoa in Taranaki – March 13 -15, New Plymouth – gets a fine launch and more announcements will follow.
For details on Womad and ticketing go here.
For Elsewhere's extensive coverage (previews, interviews, reviews) of previous Womad festivals and artists start here.
.
.