Graham Reid | | 1 min read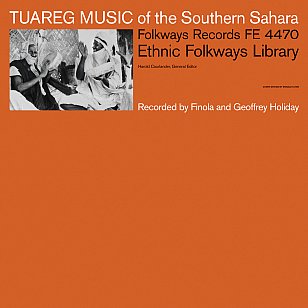 Recently someone posted a link on Facebook to this You Tube piece entitled The Best Guitar Music Today is Coming From the Sahara Desert.
Regular readers of Elsewhere would have known that a long time ago as we have frequently written about Etran Finatawa, Tinariwen, Tamikrest, Terakaft, Malouma and many others.
But there was, of course, music by the Tuareg people of the sub-Sahara long before the West discovered the unique guitar music from the region.
In fact as far back as 1960, Finola and Geoffrey Holiday did field recordings (sand recordings?) there and they were produced by Moses Asch and released on his Folkways Records label.
Now reissued on vinyl through the Smithsonian Folkways archive, the album shines a light on the vocal music (much of it by women) in those decades before electric guitars became the instrument of choice for a different generation.
So here on this album – with excellent historic liner notes by the Holidays reproduced to explain the larger religious and historical context – are songs of love, in celebration of artisans who make their utensils, saddles for camels and such, wedding songs, desert demons and their rare dances.
Not a guitar in earshot.
But water drums, tambourine, tendi (see the photo of the men below), handclaps, conversations, ululations, children laughing and shouting, single string fiddle (at a guess) . . .
Yes, it is all in Tamashek and perhaps of more interest to ethnomusicologists than those who have danced along to Tinariwen at a Womad or immersed themselves in the sinuous guitars on the recent Tamikrest album.
But there is something beguiling about these untutored and often joyous voices and the simple percussion.
It is like being transported to a world which is unfamiliar today and was even more so six decades ago.
This Tuareg album is released as part of three vinyl reissue alongside two other equally historic recordings, Gambian Griot Kora Duets and Lord Invader's Calypso Travels.
You can find out more about them here.
Here are some Tuareg images from the Moses and Frences Asch collection, used with permission.
.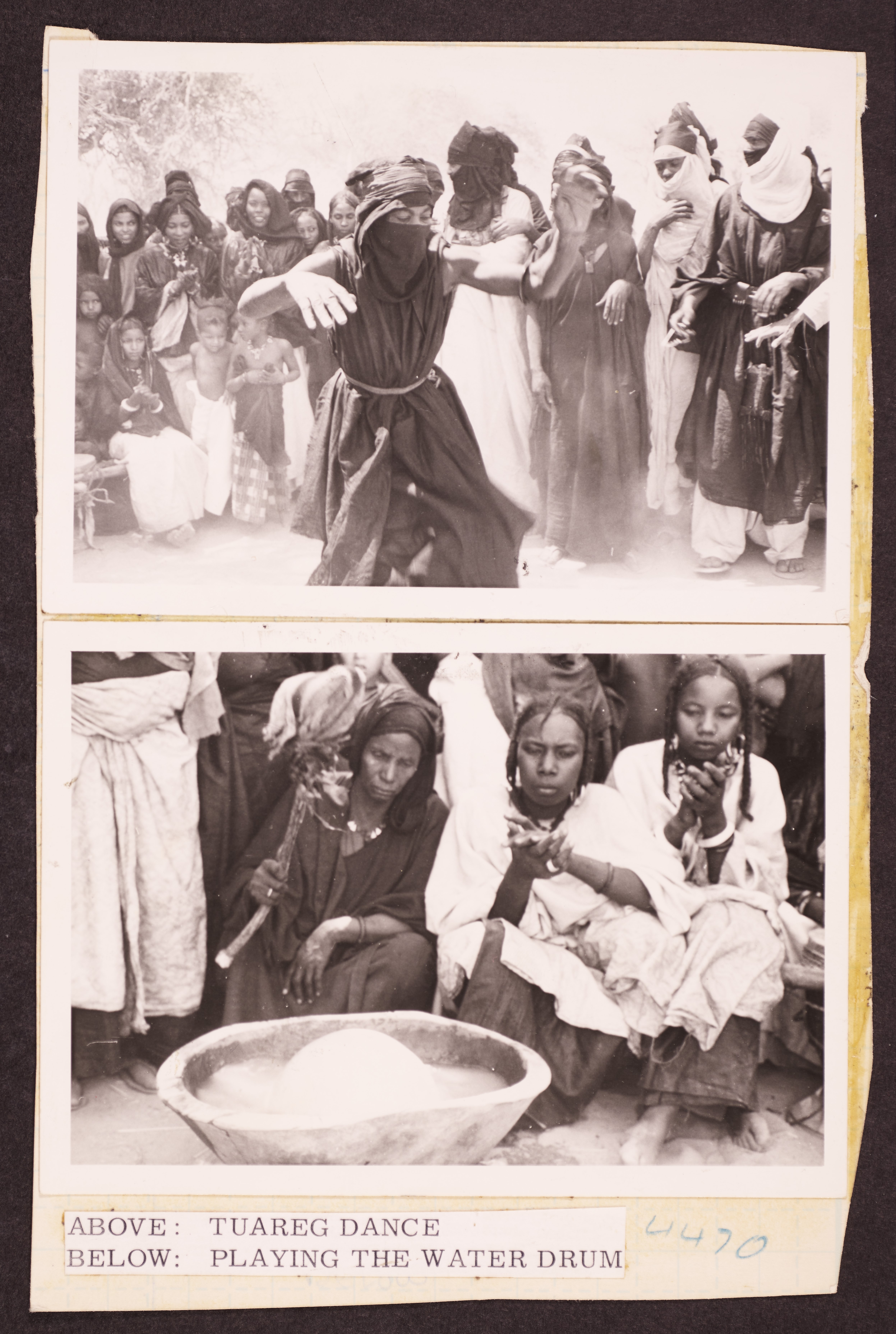 .