Graham Reid | | 3 min read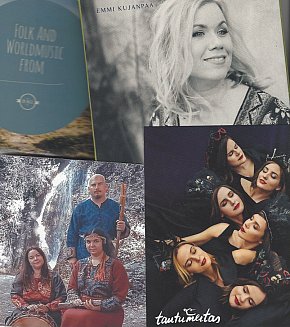 As we should expect, traditional and contemporary folk music from a region which encompasses Scandinavia to Siberia is going to sound different, and often fresh, to ears more attuned to Anglo-folk or Americana.
Because of Elsewhere's on-going engagement with world music, Christian Pliefke out of Germany got in touch because he has three labels which release music from Northern Europe and the Baltic states.
Ironically his Nordic Notes label which started in 2005 was a prog-rock label but the idiom dissipated and in the past decade there has been a resurgence of folk clubs and artists . . . and it is quite exciting.
Many Elsewhere readers will be familiar with Le Mystere des Voix Bulgares choir and may have encountered Russian artists such as Otava Yo, My Bubba (Sweden/Iceland), Julia Vorontsova and others in our coverage.
So we aren't going onto unfamiliar ground when we introduce here some artists on Pliefke's various labels (links at the end), and all the CDs come with liner notes in English.
Enjoy the differences.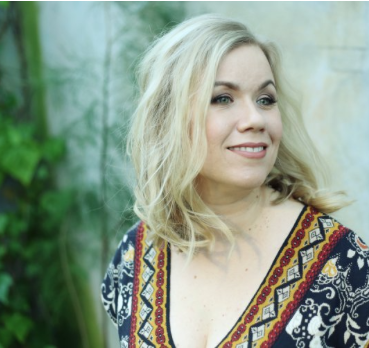 Emmi Kujanpaa: Nani (Nordic Notes)
Finnish folk singer and researcher Kujanpaa founded the ensemble Finno-Balkan Voices (an acclaimed album in 2014) and three years ago began an association with the next generation Les Voix.
This is her solo debut where her strong voice and kantele playing (Finnish zither with 11 or 40 strings) are showcased along with percussion from jewelry and vocalists from Les Voix academy.
The songs – mostly originals in various languages, two traditional pieces – emphasise the mystical in Nature, the experiences of women from pleasure to pain, and she doesn't cleave strictly to the traditional styles when she allows in trumpet.
There is a Tuvan throat singer also present.
Yearning, timeless in many places, evocative of space and deep mysteries (especially in the songs with Les Voix members like the gripping opener Ogrejalo Slantse Vuota Vuota), she can also be as challenging as Bjork (from Iceland), Tagaq and Susan Aglukark (First Nation Canada) and others on material like Laulajan Loitsu/Singer's Spell.
There is considerable diversity here (some might hear echoes of traditional Celtic music, Celestia is seductive, Sirkus Savonia a quirky dance piece) so any sample track will not be fully representative.
But here goes.
Sirkus Savonia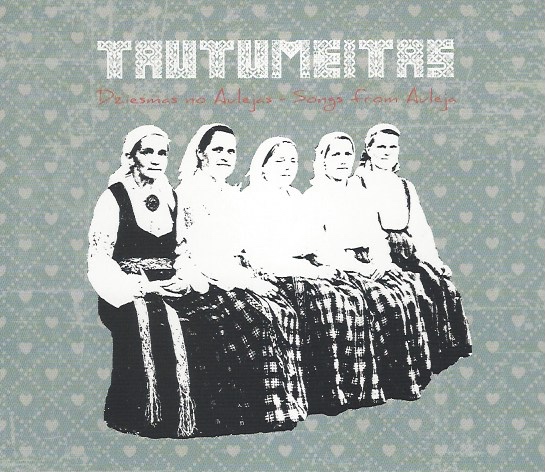 Tautumeitas: Dziesmas no Aulejas/Songs from Auleja (CPL)
We're sure the six women in this ensemble won't mind us saying this, but they are younger and much more attractive than the women on their album cover.
That's because those older women were the first generation of these Latvian singers who founded the group in 1940 and this generation of close harmony singers have received the repertoire and the knowledge as it has been passed on.
Four of these young women have studied ethnomusicology and these songs from the village of Auleja was as a result of field work and research by member Asnate Rancane.
She initially formed to group to present a concert as a requirement for her degree but after a year of analysis and rehearsal decided to record the songs for this quite exceptional album.
It is not just scrupulously faithful to the traditional style but presents the songs with attention to vocal and historical detail.
This sample track is quite representative.
Ar Gudeni Dzidit, Meitys!/Sing with Honour Girls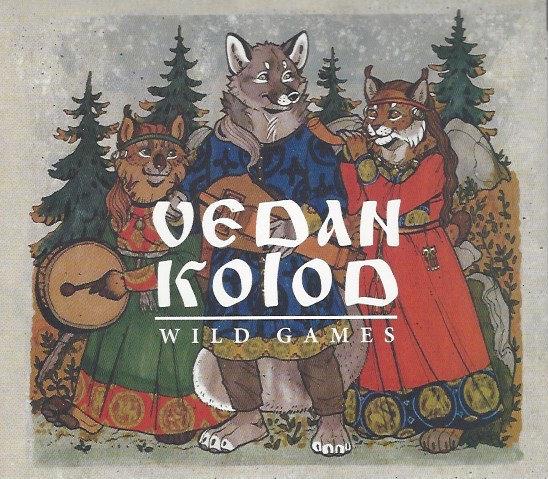 Vedan Kolod: Wild Games (CPL)
And we save the best until last?
This Siberian trio which has spent the past seven years in Moscow celebrated their 15thanniversary with this album of traditional and original songs which draw on shamanistic beliefs so it celebrates animal nature and power in songs which are emotionally direct and deploy traditional percussion, horns, bouzouki, flutes, jaw harp and so on.
As the late Bob Brozman pointed out, music travels latitudinally around the planet (sitar in India to guitar in Spain) and so here many will doubtless hear something akin to the mystical traditional music of Native Americans in the chant-like rhythms, drone and voices.
Very much worth hearing.
The sample track is sort of representative.
Utochka
You can find out more about these and other releases on Christian Pliefke's various labels here. All pages have an English translation option
www.nordic-notes.de
www.cpl-music.de