Graham Reid | | 3 min read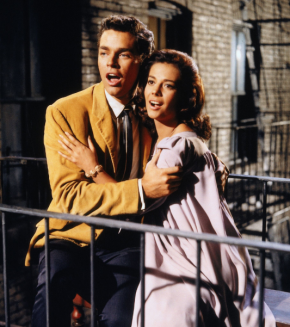 In her 2021 autobiography Last Chance Texaco, Rickie Lee Jones wrote about her affection for the musical West Side Story, a film she saw when she was only nine.
She loved the drama of the Jets and Sharks street gangs, from her Arizona-distance she was seduced by the romance of Shakespeare's Romeo and Juliet star-crossed young lovers relocated to tough inner-city New York, and found the hope held out by songs like Something's Coming ("it's only just out of reach down the block, on a beach . . . maybe tonight") reassuring in her troubled family life.
"The movie had an immediate impact on my life," she wrote. "West Side Story became a touchstone, an initiator of friendships, a secret code between outcasts. When I finally had a chance to perform music of my own, West Side Story was the backdrop I brought to my stage."
When she met Tom Waits more than a decade later she found a kindred spirit who shared the same sense of battered romance that songs like Somewhere offered, a song Waits would cover on his 1978 Blue Valentine album.
Those West Side Story songs by Stephen Sondheim (who died last year) and Leonard Bernstein -- declaration: I grew up on them, have loved them ever since -- wrote themselves into pop culture within months of the 1961 film (directed by Robert Wise and Jerome Robbins) appearing.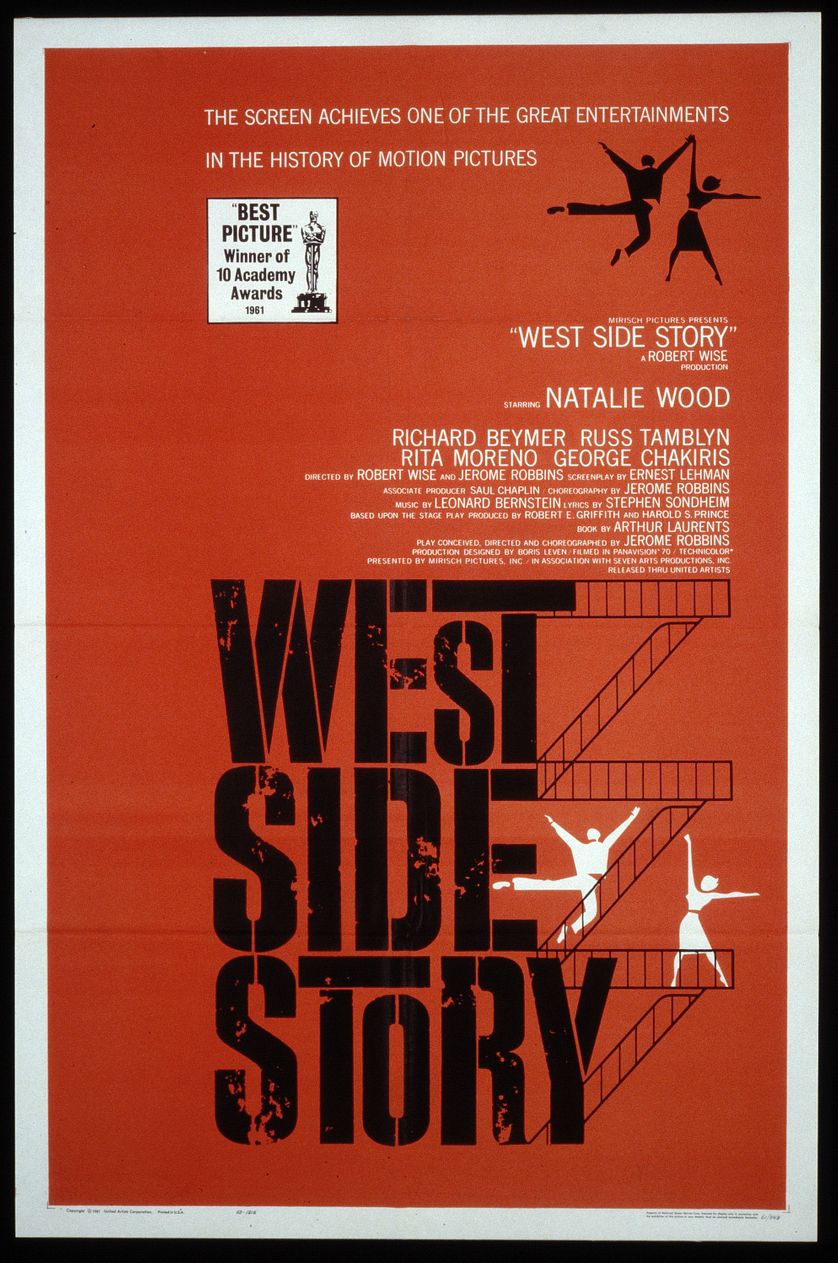 The songs had already been favoured by cabaret and jazz performers when the stage play became a Broadway hit in the late Fifties.
But through the global reach of cinema, the songs were suddenly everywhere . . . and West Side Story, the songs and dances, have remained touchstones ever since.
In the mid Sixties both sweater-wearing middle-class favourite Andy Williams and the big-voiced balladeer, pony-tailed trouser-tearing rocker PJ Proby recorded Somewhere (Proby also picking up Maria); on their '72 album School's Out Alice Cooper did Gutter Cats Vs the Jets (which covered the Sondheim-Bernstein's Jet Song at the end which then segues into Street Fight); Frank Sinatra and drummer Buddy Rich did the Jet Song in concert a decade later; increasingly pretentious British prog-rockers Emerson, Lake and Palmer regularly included a fiery version of America (unnecessarily going into a duff-up of Brubeck's Blue Rondo a la Turk) in concert which Emerson had been playing in his earlier group the Nice; Yes covered Something's Coming at the end of the Sixties; Todd Rundgren's Utopia band did it live a few years later . . .
Metallica used the riff of America to kick off Don't Tread on Me on their self-titled "Black Album" of 91 and three years later the Three Tenors sang it (America, not the Metallica grinder) at the FIFA World Cup.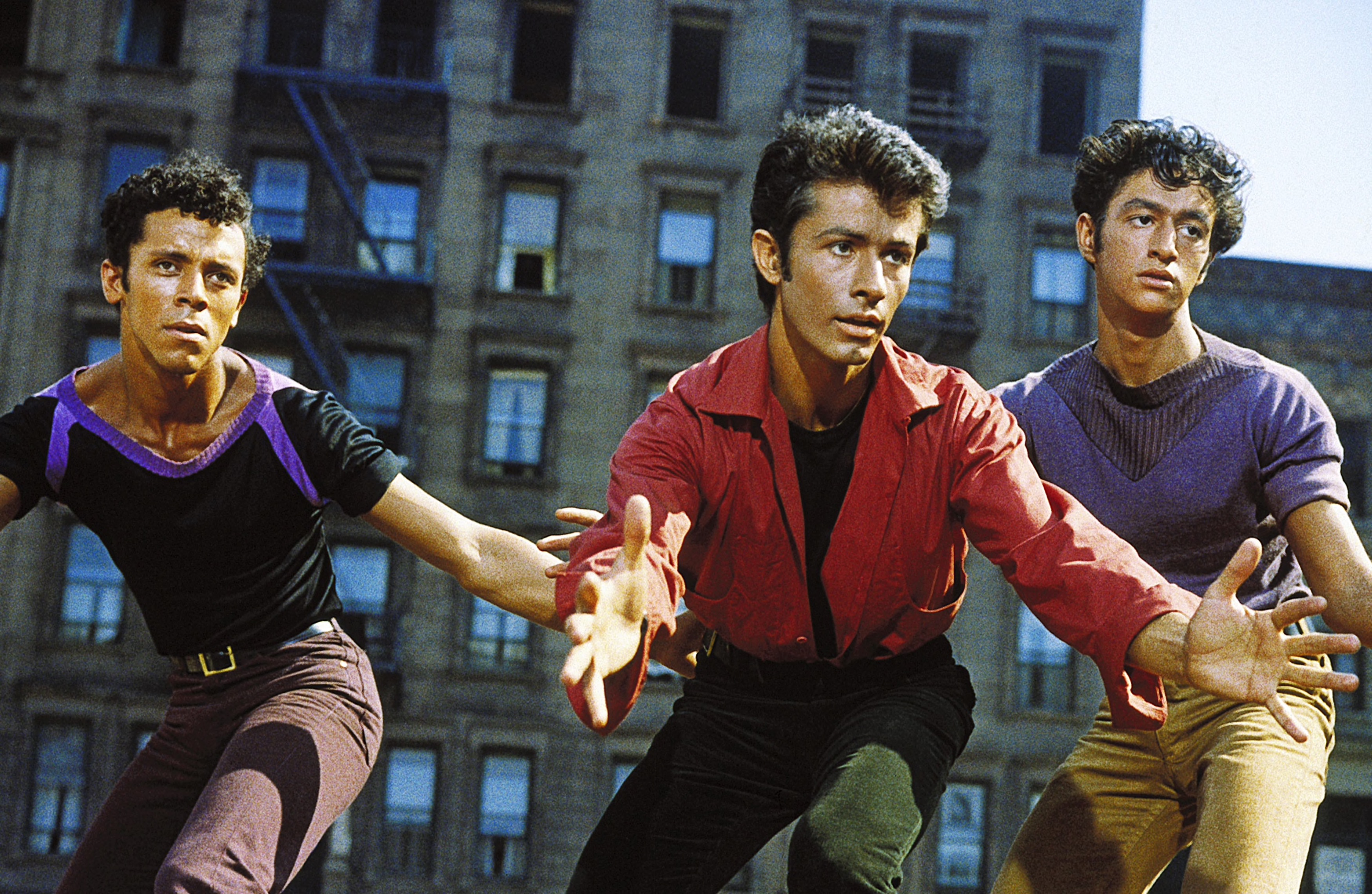 The versions have always just kept coming: Somewhere has been covered by everyone from the Supremes and Barbra Streisand to the Pet Shop Boys and Rick Astley; in the early Nineties Liza Minnelli was doing a Story medley on stage (awful and desperate); on the equally bad '96 album The Songs of West Side Story the once ultra-camp Little Richard sang I Feel Pretty, Salt'N'Pepa rapped their way through the darkly comedic Gee Officer, Krupke and Selena gave A Boy Like That a percussively Latin dancefloor flip . . .
And we can't end this without mentioning the remarkable Marni Nixon, who was not only Natalie Wood's singing voice in the original film but had a career being the voice of other famous screen faces.
From Sesame Street to The Simpsons, from Sammy Davis Jnr to Cecile McLorin Salvant, from the young Kiri Te Kanawa to young You Tuber Rachel Zegler, from Carnegie Hall to a cinema near you with the new Steven Spielberg version, West Side Story's songs have been enduring and memorable.
And infinitely malleable.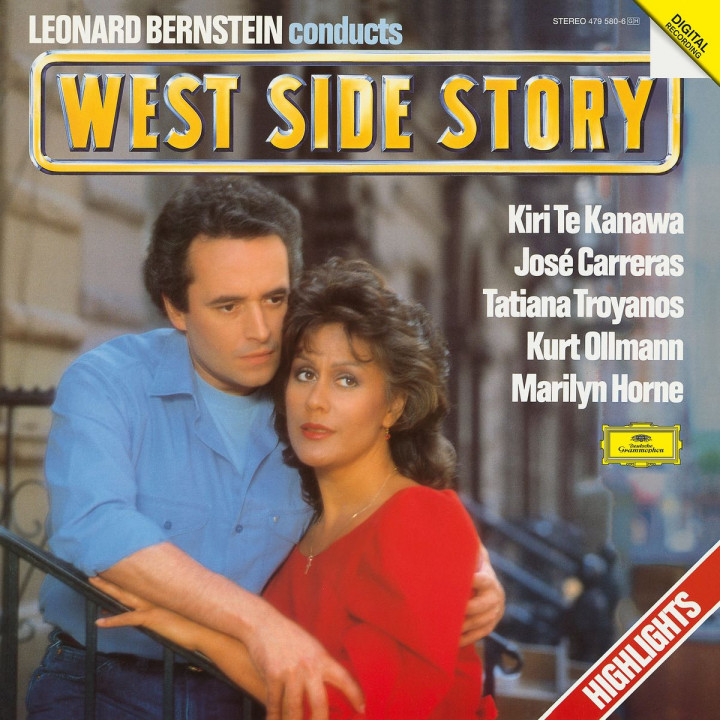 Michael Jackson's videos for Beat It and Bad paid homage to the Jets Vs Sharks confrontations.
But best of all perhaps was that which came from Flight of the Conchords in their episode The Tough Brets.
With reference to West Side Story's archetypal finger-snap and tense horns, Bret McKenzie, Jemaine Clement, Rhys Darby and the familiar cast parody West Side Story's street-beat Jets' dance Cool on their swinging Stay Cool.
You suspect Sondheim and Bernstein – who often exhibited a sense of humour (you don't write Gee, Officer Krupe with a straight face) – will be laughing their wealthy arses off in heaven.
.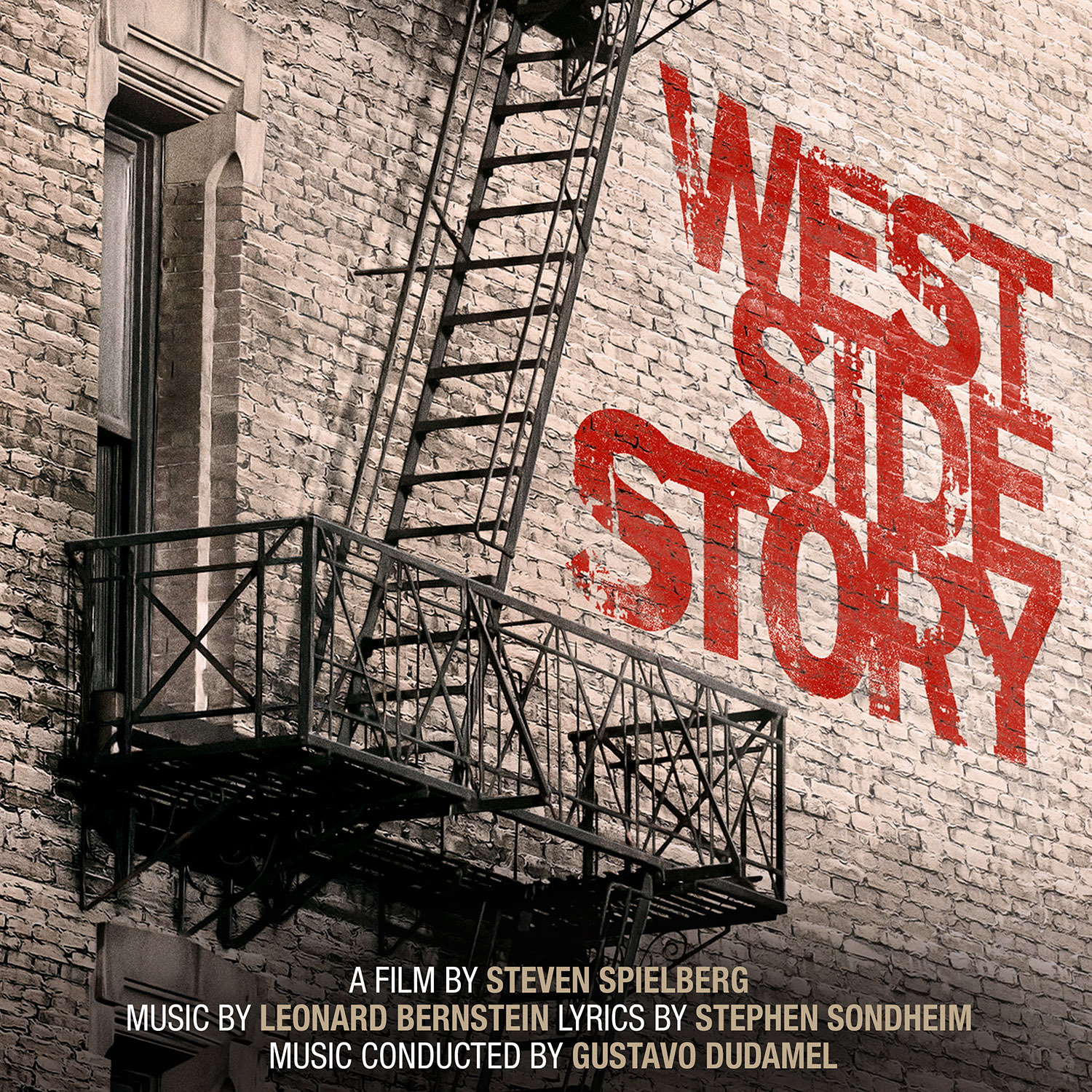 .