Graham Reid | | 2 min read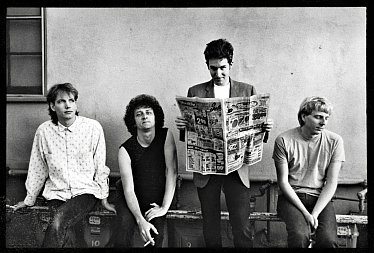 In mid-'86, the LA indie-rock band the Dream Syndicate released their third album Out of the Grey. The critical consensus had it as their best to date – and in retrospect still their finest studio moment – but as so often happens, it didn't sell as expected.
And expectation was high because songwriter Steve Wynn (who went on to a very creditable solo career after the band broke up at the end of the Eighties) had refined his style, and the sound was crisp and the songs more mainstream.
Their approach was hardly new or innovative, in fact it was very retro in many respects, a reflection of Wynn's time in the Long Ryders (country-influenced jangle rock) and an affection for Tom Verlaine/Television.
The band was described as part of the neo-psychedelic Paisley Underground movement which had its reference points in late Sixties pop. Certainly the title track sounded like a shoe-gazing close cousin to the Church's Unguarded Moment which in itself spun off from the Beatles' Ticket to Ride.
But tracks like the downbeat Boston (a nod to Van Morrison), the brooding 50 in a 25 Zone and Slide Away showed a band less into dreamscape pop than dark, melodic rock with hints of those classic, country aspects of Long Ryders, Green on Red, Georgia Satellites, Young/Crazy Horse and Petty/Heartbreakers.
"The songs are more melodic in nature and were not intended to be free-form jams," Wynn told the Michigan Daily, a reference to the more outre playing style on their previous albums.
With a new and brittle lead guitarist in Paul Cutler (the producer of this and their debut EP), the band seemed to be aiming at a broader audience and although it didn't arrive, Out of the Grey has a timeless quality.
And their live shows promoting it in Europe and the US were well received.
If the album seemed long consigned to the private passion of the cognoscenti who are unapologetic about their love for guitar rock, it now reappears (as most albums seem to) in an expansive collection What Can I Say?: No Regrets which has the original album remastered plus two discs of a previously unheard live recording, alternate versions and demos.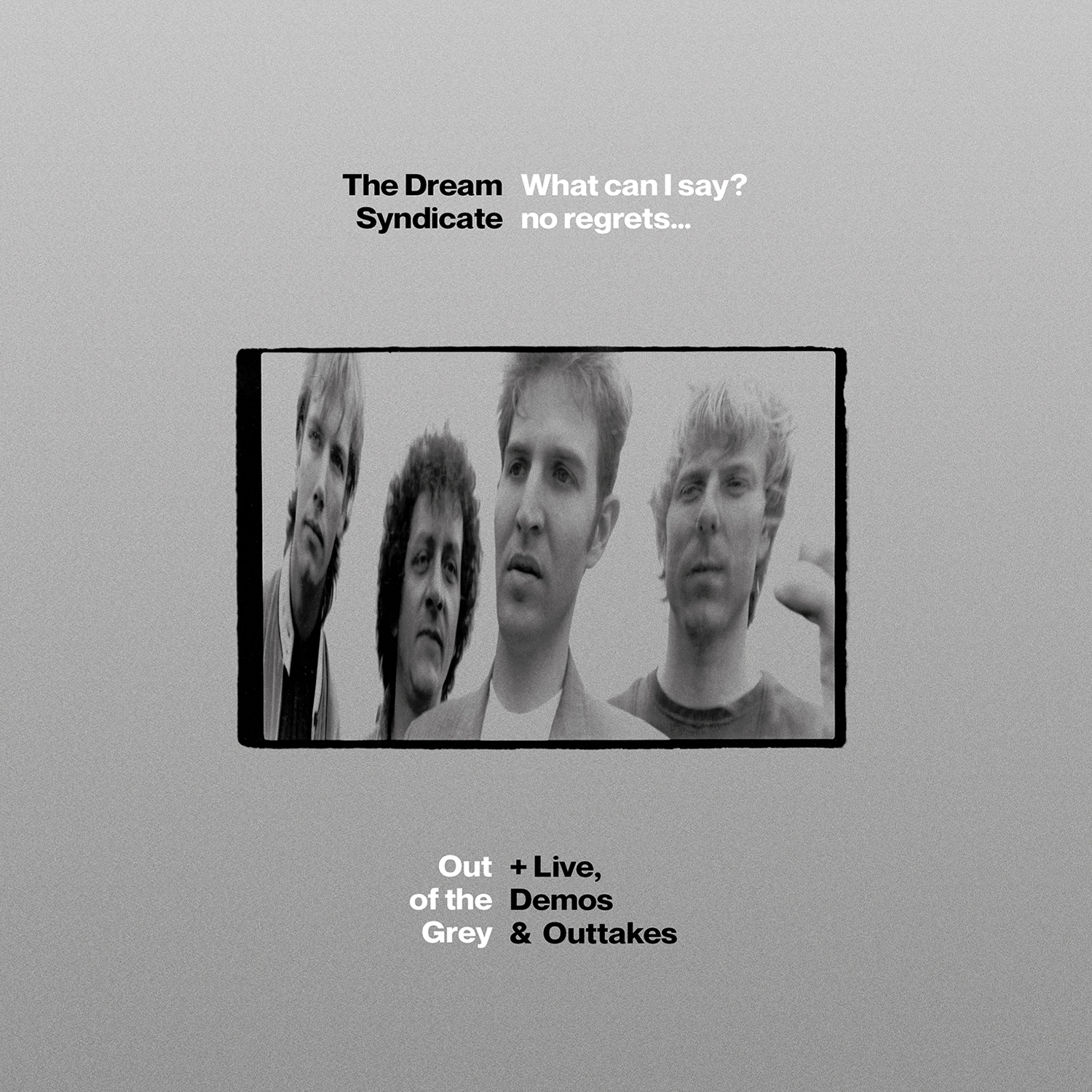 The whole package delivers 51 songs from the Grey period (some of which appeared on an expanded edition and subsequent EP) which includes them jamming/playing Neil Young's Cinnamon Girl, Alice Cooper's Ballad of Dwight Fry and Eighteen, and Slim Harpo's Shake Your Hips (which the Stones did for Exile on Main Street).
Here too are Lonely Bull (made famous by Herb Alpert), the Temptations' Papa Was a Rolling Stone, a throat-searing rampage through Blind Faith's Badge and Pink Floyd's Another Brick in the Wall and Brain Damage.
Whether you need The Munster's Theme will be down to taste.
However there are some extraordinary songs among this vast collection, notably Now I Ride Alone which reminds us of the short-lived fury of Lee Clayton, Dancing Blind which steps off Clapton's Layla period and the searing Let It Rain.
At various points the Dream Syndicate here channel the spirits of Crazy Horse, Velvet Underground, Television, rocked-out Americana (Drinking Problem), the Saints' albums of around the same period (Dying Embers) and more . . . but all of which adds up to the Dream Syndicate.
.
The Dream Syndicate's What Can I Say? No Regrets is out now through Fire Records. You can hear it on Spotify here.