Graham Reid | | 5 min read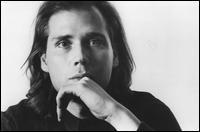 Anton Fier was, until recently, a star without a bank account -- or manager come to that -- and yet at the nucleus of the hippest collection of New York's avant-garde ever to hit vinyl.
When Fier gets going, the going gets fearful as left-field jazz players, peripheral rockists and unusual combinations of singers,squawkers and shapers come together under the banner of his band, The Golden Palominos.
And what was once the underground buzz in small New York papers is getting the big press these days and the albums have even been released in New Zealand -- a world away from the axis of the avant-garde.

It's a little hard to explain why jazz musicians like Herbie Hancock, Carla Bley, John Zorn and Jamaaledeen Tacuma or mainstream rock figures like Mick Jagger and Michael Stipe (of REM) are keen to get alongide the diminutive figure of 30-year-old Cleveland-born Fier.
He's a drummer - and some have said a rather leaden one at that - and in many ways doesn't really have his act together at all. He cannot handle money at all say those closest to him and snaps at people mercilessly in the studio. But he's got ideas and that's what sets him apart.

Fier played in a number of bands around the Cleveland area while he was growing up. At age 13 he was in The Punks and, in their last days, he joined the legendary anarcho-rock band Pere Ubu.

He also played in a group which used motor mowers on stage as part of their wall of sound.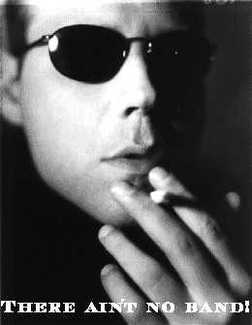 But it wasn't all post-punk anarchy. Fier calls up a number of unusual influences.

"When I was a teenager," he told NME last year, "I was very snobbish about music. I was into (John) Coltrane and Miles (Davis). I didn't want to know about rock'n'roll, except in its most extreme forms. Like The Stooges or MC5.

"Zepp, I really liked their first two albums and I really was a Led Zeppelin fan. Then I became a teenager and I got snobbish about music. But in retrospect their music did have a power that a lot of music doesn't have today. They created an identity. When you hear a song by them, you know it's by them.

"They had an identity, like it or hate it. They weren't playing at something, they were something. That's what I respect."

That attitude has been at the centre of his most recent music, a sound you can identify as his own.

After the wind-up of Pere Ubu, Fier shifted to New York in late '78 and worked in the office of Carla Bley's Jazz Composers Orchestra Association and the following year joined The Feelies, the highly successful cult band.

It's typical of the Fier career he should end up in a strongly percussion-based pop band when his intention in moving to New York was to work with Miles Davis.

The Feelies broke up (although a Fier-less Feelies have recently reappeared and were seen in the film Something Wild) and Fier moved into the Eightes as the central figure in The Golden Palominos, a name first used for the back-up group to ex-Pere Ubu singer David Thomas' Sound of the Sand album.
The name itself is interesting, it was originally suggested by Fier and fellow avant-gardist Arto Lindsay for the group which eventually became The Lounge Lizards.

The first line-up of the Palominos was a pointer to the eclecticism of musical styles they were to make.

Fier and vocalist/guitarist Lindsay hooked in bassist/producer Bill Laswell (who had put Herbie Hancock's Rock It together), ex-Ornette Coleman bassist Jamaaladeen Tacuma, downtown New York saxophonist John Zorn, and David Van Tieghem who had worked with neo-classical composer Steve Reich and was an insider in the Laurie Anderson/David Byrne set.
It was a supergroup of jazz-rock chic and by the time. the debut album came out even more players -- notably guitarist Fred Frith (for whom no musical category exists) -- had been added.

The album, The Golden Palominos, was later hailed by Village Voice as the "best jazz album of the year" (it wasn't) and dismissed by Fier in unprintable remarks. It was acclaimed in the jazz journal Downbeat as "a masterpiece" of experimental rock-funk (it is) and caught the ear of jazz listeners who had tuned in to Ornette Coleman's Prime Time sound and the urban funk of Joseph Bowie's band, Defunkt.
But it wasn't a style Fier was content with, "not enough tunes" he would later claim, and for the second GoPal's album Visions of Excess he didn't use the same musicians again.

Instead he pulled in REM singer Stipe and free-jazz guitarist Henry Kaiser and had them perform an old rock classic, Moby Grape's Omaha.

Stipe plays his part straight but Kaiser climbs the walls with hammering free guitar.

A lot of people - Fier included - liked the album but critical comment was down on it at the time. It was picked on as being a pastiche of Sixties and Seventies gestures pumped up large.

"I don't think it's a nostalgic record," he told Village Voice. "Find me one record from the Sixties or Seventies that sounds like that. I do like music from that period but that's not the only stuff I listen to."

Obviously not. Fier's recent projects have included working with saxophonist Zorn on his cut-up project on the music of Ennio Morricone, sojourning to Japan nearly a dozen times to check out the scene ("It's not all it's cracked up to be, I guess Bangkok will be the next frontier,") and working out with the likes of T Bone Burnett and the hard-hearted aggroband DNA.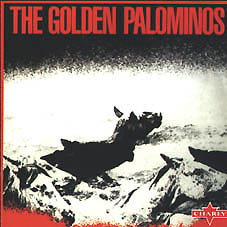 And then there was the Blast of Silence/Axed My Baby for a Nickel album.

Coming out to favourable reviews in mid '87 the album skewed off in another direction again, a country-folk feel carried through from the first track, vocalist Syd Straw singing Little Feat's I've Been The One.

But elsewhere Fier guided his cohorts – which included T Bone Burnett, Jack Bruce, Sneaky Pete Kleinow and Senegalese percussionist Ayib Deng -- through rock music a long way removed from the electro-jazz of the GoPals debut.

And that was a year ago. Quite where Fier intends taking his music next isn't clear. But one thig is: Anton Fier's short career has been one of the most peculiar and interesting in contemporary music, the kind of career perhaps only possible in the Eighties.