Graham Reid | | 3 min read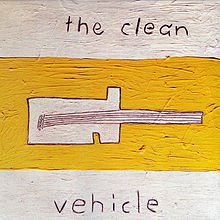 By the closing years of the Eighties, Flying Nun -- which had got off to such a brilliant start -- was in trouble, businesswise. The little label that flew had -- like Icarus -- gone too high too fast and had had its wings burned.
It was just putting out too many records too quickly and couldn't keep up with demand, had a cash-flow problem and distribution issues (overseas you couldn't get the albums, even when a Nun band played in your town), it didn't have the business nouse within its ranks to oversee the situation . . . and so, in desperation as much as doing what seemed like a sensible thing, in the mid Eighties Flying Nun signed a distribution deal with the multinational WEA.
It wasn't always the happiest experience -- why would WEA put their might behind artists they only distributed when they could shift Rod Stewart anbd FLeetwod Mac much more easily? -- and so in '88 label boss Roger Shepherd signed a deal with Mushroom in Australia who seemed much more enthusiastic.
Despite all the business matters, it was a wonderful period for Flying Nun music.
As Gavin Bertram wrote in his excellent 2006 overview essay of the label for Real Groove's 25th anniversary special edition: "And so into the 90s. The decade began with some great albums -- the expansive pop of the Chills' Submarine Bells, Straitjacket Fits' mesmeric Melt, Bailterspace's Thermos, the re-formed Clean's Vehicle -- all in 1990".
Indeed that does seem like an annus mirabilis for the label. And so it went for a few years, "album after album of irresistible music" as Bertram said.
Among that set of aces, the Clean's Vehicle stood out.
As drummer Hamish Kilgour says in the liner notes to the new vinyl edition -- which comes in a gatefold sleeve with their rare 12" EP In-A-Live recorded at the Fulham Greyhound in July '88, and a download of the whole lot -- "Geoff Travis [of the Rough Trade label who signed them] said he'd like a Television Marquee Moon, but he got a pop album".
Not your standard pop album though, a very indie.pop sound which kicked off with what became one of the band's classic songs, Draw(in)g to a (W)hole . . . which on the new edition is more simply rendered Drawing to a Whole.
The band had split before the mid Eighties -- Hamish Kilgour living in New York, bassist Robert Scott forming the Bats and guitarist David Kilgour -- after the Great Unwashed with Hamish -- had, by his own admission, "been coasting along, partying, working dud jobs, pulling the dole, having fun with no real ambitions" in New Zealand.
But when they reformed in '88 and undertook an extensive tour from Dunedin through New Zealand and Australia to Europe -- with their friend Chris Knox as "cheerleader and denigrator" writes Hamish -- something clicked within him. Suddenly the band was not just firing but was getting great reviews, pulling crowds (3000 at one show in Germany) and had a body of new material worth recording.
Which they did in London with engineer Alan Moulder (Jesus and Mary Chain), the whole Vehicle album in three days: one for recording, the second for overdubs, the third for mixing. From what they say in the liner notes to new gatefold vinyl edition, it was a very happy experience and of course they'd toured the songs so new them inside out.
For many people internationally, says David Kilgour, Vehicle -- the band's debut album after their New Zealand singles and EPs -- was when they first heard the Clean.
Robert Christgau -- the self-styled "dean of American rock critics" -- gave it an A- in the Village Voice noting: "Fortunately, they're too tasteful to pretend they're jaded when they're not -- 10 years after their first burst there's still a boyish strain about them. And if I remain utterly suspicious of garage exotica, I'm a proud sucker for this quick, hard, flat, lyrical sound".
The album not only boasts some classic songs but also material like the rolling Diamond Shine which is archetypal Clean with its crisp, percussive simplicity and David Kilgour's mercurial guitar. On songs like this Geoff Travis almost got his Marquee Moon.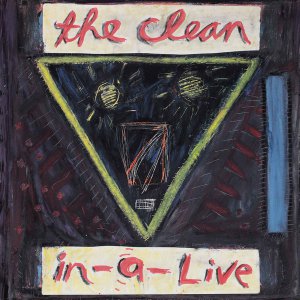 Seven of the 13 songs here made it onto the Clean's 2002 Anthology.
The bonus with the vinyl reissue is their 45rpm In-A-Live set at Fulham which kicks off with Fish -- another archetype, this of Southern psychedelica -- moves through an excitingly urgent Anything Could Happen and Flying with a white-knuckle Point That Thing and Whatever I Do Is Right on the flip side.
This set confirms that the Clean were at the top of their game at this time and it's no surprise that after this -- despite geographical distance and other projects (David Kilgour's solo career which started with the wonderful Here Come the Cars in '91) -- they realised they were a band which was again a viable concern . . . and making great music.
And they continue to do so.
Flying Nun -- now on a much more firm financial and artistic footing than it has been for a while -- has done the band and fans proud with this thoughtfully packaged set.
Now roll on the complete works of Bird Nest Roys on vinyl. That's another story again.
For more on the Clean at Elsewhere go here. For more on David Kilgourgo here and for the Bats and Robert Scott's solo career start here.