Graham Reid | | 2 min read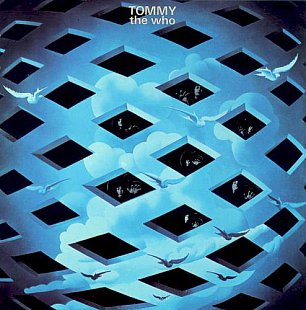 Back in the early Eighties – years before the Beatles' Anthology and Bob Dylan's Bootleg Series offered us alternative histories through previously unheard versions of songs alongside revelatory interpretations – Pete Townshend of the Who began releasing a series of double albums under the generic title Scoop.
On these he offered up his home demos of famous and lesser-known Who songs, snippets of ideas recorded over the years and incidental music which he'd never found a home for. For those interested in his working method, these were a goldmine and often showed just how fully realised many of his ideas were before he took them to the studio for the band to flesh out.
Townshend has always been one of rock's most strenuous advocates and – as his recent interesting but often joyless autobiography Who I Am proved – a man who takes his work very seriously. And expects you to do the same.
Since Scoop kicked off in 83, Townshend has also released – among other such outtakes and demo albums – the box set of his Lifehouse project, a drama-cum-rock opera which he was writing after their massive selling Tommy of 69 but set aside. Some of the Lifehouse songs drifted out onto other albums (notably on their thrilling Who's Next of 71) but perhaps only Townshend obsessives would pony up cash for the six CD Lifehouse set which included two discs of demos, one of his synthesizer music, another of live versions and then two discs of classical music used in the two hour Lifehouse radio drama broadcast by the BBC in late 99.
More recently Townshend has overseen the equally fat reissue of the Who's Quadrophenia (the Deluxe Edition stretching to six discs) but now comes the one which most might be interested in: the expanded reissue of Tommy.
Those with an eye and ear for accuracy note this wasn't rock's first "opera" (some default to the Pretty Things' SF Sorrow, others point to the Who's song cycle A Quick One While He's Away in 66) but no one would deny Tommy was a blockbuster-epic-industry which spawned not just their double album but another of others doing it, an orchestral version, the famous film by Ken Russell and its soundtrack, a Broadway musical . . . Your local intermediate school is probably working on a Christmas production of it right now.
The reason for Tommy's success is not just that it told a metaphorical story open to interpretation, but that it boasted great songs. Only the dedicated would hail every track on SF Sorrow as a distinctive and gripping song, and great though Quadrophenia is (there's a case it is superior in conception to Tommy) there are musical flat spots.
Tommy, right from the dramatic overture delivers one memorable song after another: Amazing Journey, Acid Queen, Pinball Wizard, Sensation, I'm Free, We're Not Gonna Take It . . . All these were lifted and received wide radio play. This was a rock opera as a collection of singles.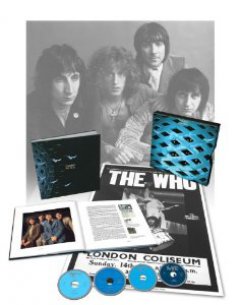 In recent times it's been fashionable to dismiss Tommy and err towards other Who albums (Who's Next especially) as their crowning achievement. But that's being wise after the fact. Tommy remains a milestone and – although it launched many lesser talents into the realm of concept albums – is one to return to.
The reissue comes as single digitally remastered disc, but there are also expanded versions (more expansive than the 2003 Deluxe Edition), notably the limited Super Deluxe Edition which has his demos and outtakes and some by the Who, a "live" version taken from various shows at the time and the album in a 5.1 mix. Plus an 80-page book and so on.
As with those early Scoop albums, perhaps only for the hardcore fan, especially as it tips the scale towards $200.
But an expanded version with Townshend's fascinating demos (some real wig-out psychedelic synth touches) and a song which didn't make the cut (plus a raw version of Young Man Blues, a song which would appear on the Who's Live at Leeds) – plus that rough'n'ready, exciting live version with Townshend peeling off crazed solos – offers an insight into how this monumental album was constructed, and you don't need to be an obsessive.
Just willing to take a very large scoop of Who.