Graham Reid | | 4 min read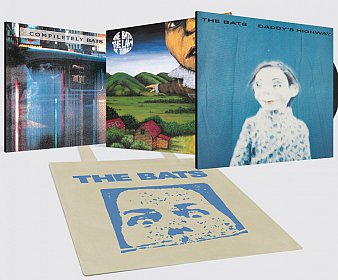 Very few bands get better with age, despite what the members themselves might think or their record company would have you believe. Most make their greatest statements early on, or have a fine peak a bit further down the track.
There are exceptions of course -- there are always exceptions -- but by and large you're better off with the second and third albums by a band than the 13th and 14th.
New Zealand's Bats on Flying Nun were never really my band. As I have previously mentioned my sole Bats' story (aside from an embarrassing mis-type once in which I referred to singer/guitarist Robert Scott who was also in the Clean as a "once and future Brat") is I remember seeing them a few times back in the late Eighties/early Nineties and while enjoying them remained largely unmoved by their charms.
But one night at the Gluepot in the mid Nineties I was with Flying Nun founder Roger Shepherd when the Bats were playing and he said proudly this was why he'd formed the label. He loved them.
But when they played the next song I said to him, "Didn't they play that earlier?" because so many of their songs sounded the same. He laughed and said something to the effect that maybe, but that was why he'd . . .
It was probably two decades later when I saw the Bats and they really moved me: It was at a Big Day Out and they were on some other stage where they pulled a small crowd of loyalists . . . and they were phenomenal. I told everyone they were the best band of the day for me.
I recall promising then to go back through their catalogue again to unearth all those gems and joys . . . but I never did.
Until now, because a swag of their material has been reissued on vinyl.
Stacked here by my side I have shiny new copies of their debut album from 1987 Daddy's Highway, The Law of Things (originally released in '88 I think), and Compiletely Bats (their EPs compiled in '90), the latter two are expanded to double album sets with the EP Four Songs and studio outakes coming with The Law of Things, and b-side and demos with Compiletely Bats.
They come with download codes -- although damned if I could find mine in Law of Things -- plus insert material in the latter two.
And what a trove of greatness lies within.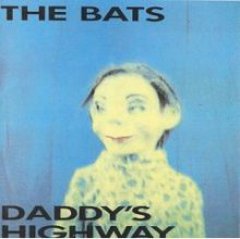 Although to be honest that debut still only intermittently does it for me: the signature-style opener Block of Wood and later on the excellent North By North were where attention fell back then, although right now I prefer the slower Some Peace Tonight for its folksy sway and Had to Be You where the guitar sounds like a bass lead, and Paul Kean's bass was weaving throughout all the time like an independent voice of its own.
The slightlydelic title track always made me think they were a band in search of a more powerful singer (listening back that opinion hasn't much changed) but there's no denying their tapestry of bass, vocals and rhythm guitar (they were always a rhythm guitar band) on Treason.
And the standout is Sir Queen with Alistair Galbraith on violin and that quiltwork of guitars with Kaye Woodward as nominal lead.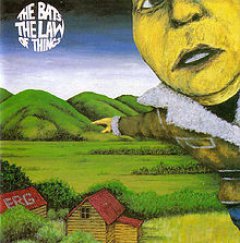 The Law of Things in a mysteriously disconcerting cover by Scott sprung an early classic in Smoking Her Wings, but this was their most uniformly strong early album (the best until The Guilty Office in 2008 in my book) and both the opener Other Side of You and the title track announced a more urgent sound.
Although Never Said Goodbye is one of their more enduring (and instantly Bats-like) pop songs.
That they included a lyric sheet with the original album -- disappointingly not with the reissue -- meant you could also get to grips with their multi-layered songs.
The expanded vinyl reissue includes a fine remix of North by North, and their terrific Straight Through My Heart from the Four Songs EP where their archetypal bass lines and drumming (by Malcolm Grant) are superbly locked down. For me -- because I never had the EP -- these songs are a real discovery and this extra album, especially the three demos and outtakes, is the one I have been playing the most.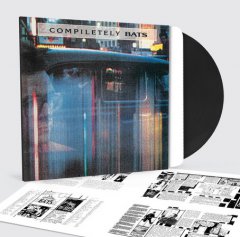 The collection Compiletely Bats opens with their definitive Made Up in Blue single which is very hard not to be swept up by, and the original sleeve insert said by this time -- just six years into their recording career -- their set list ran to about 30 original songs.
My argument then would have been rewriting the same few songs over and over does not make for an especially diverse originality . . . but listening to this collection of EP material it is clear the distinctions are nuanced and subtle.
The two wonky 45rpm demos for Block of Wood (more interesting than essential) and the drum machine version of Daddy's Highway recorded in Glasgow here sent me back to Scott's home recordings Tascam Hits from '07 where the unfiltered early ideas for songs were mostly presented in their nakedness waiting for you to ear-dress them.
The Bats undeniably had "a sound" and over the years it traveled to out-pockets of the States and Europe where they, even today, are acclaimed as a quintessential New Zealand band.
Okay, you see the flaw in the premise here: That I'd argue few bands improve with age and I've been (re)discovering some very old Bats material.
My argument rests then on that Big Day Out appearance, the excellent The Guilty Office and the exceptional Free All the Monsters which made our Best of Elsewhere 2011 list.
And if you are fan I'd direct you to the Robert Scott album Ends Run Together which was on our 2010 Best of Elsewhere countback.
All those are fairly recent and confirm for me that the Bats have not just survived but thrived.
I am imagining somewhere Roger Shepherd is holding these in his hands and allowing himself a justified, self-satisfied smile.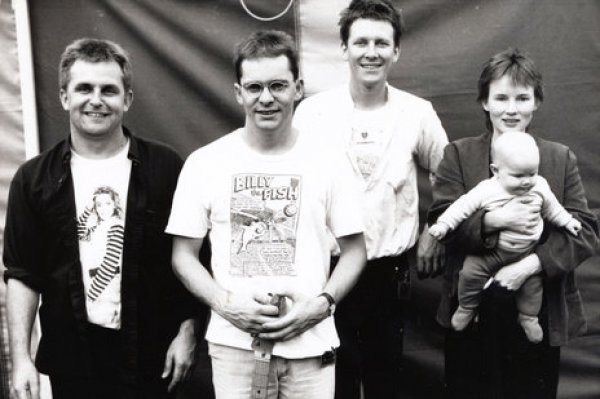 .