Graham Reid | | 4 min read
When Britpop was going off in the Nineties, we had some cynical distance from the hype.
Life had taught us the British press would build 'em up and knock 'em down. And this time round with different clothes (shell suits?), a bit of anti-American jingoism added (Who needs Nirvana when you've got Menswear, right?) as well referencing the great heroes of the Sixties, Britpop looked as manufactured as Tony Blair's New Labour which embraced it.
But up close it was exciting.
In the mid Nineties I interviewed Shed Seven singer Rick Witter before a London show and he was witty and sharp, and later they played a great gig to a capacity crowd which knew every lyric of their two albums.
One of the most memorable gigs I've ever seen was Ocean Colour Scene at the 800-capacity Irish Centre on Digbeth Street in Manchester. Singer Simon Fowler told me they were filming it because they might never play a venue that small again. (That involved a very sad story backstage incidentally, see here.)
Then there was Oasis in a basketball stadium in Leicester a week after their triumphant Earl Court shows in London, and while the joke was true about their "act" – you might as well hold a postcard of them at arms length and jiggle it about a bit – they delivered a thrilling set. It was so good I went for a curry and lager afterwards just to complete the British experience.
And Pulp and Blur (Damon Albarn telling me about the symbolism of Fred Perry shirts) and . . .
So many bands, but so few making the leap beyond Britain.
Noel Gallagher told me hoped they'd become "a proper band, like U2" and be able to tour America (fat chance with volatile brother Liam), but when I came home and tried to talk about Ocean Colour Scene, Shed Seven, Cast, the Boo Radleys and even Suede, very few people wanted to know.
Black Grape were acceptable because they were just mad stoners (I'd seen them in New York and can confirm that, brilliant too) but you couldn't mention Ash in a pub conversation without being laughed at by those who'd neither seen nor heard them.
The hype around Britpop was so great it took good bands down with it.
Many groups stumbled on – nice to hear the Gallaghers may have buried their differences, they must need the money – but for every Blur (who have a new album The Magic Whip out with guitarist Graham Coxon back on board) there were a dozen like Gene, James, Mansun (really good live) and the Longpigs who couldn't get traction beyond the homeland fanbase.
The smart ones – Radiohead, Ride, the excellent Teenage Fan Club and World Party whose Karl Wallinger was one of the most cynical and smart men I'd ever met – put distance between themselves and the archetypal Britpop sound grounded in the zone between Bowie, the Beatles, the Kinks and the Who.
But -- if we don't look back in anger, or indifference – great pop came from that scene which celebrated itself.
Here are 10 albums (that aren't by Blur or Oasis) to check out . . .
Suede; Dog Man Star (94): Their self-titled debut was all camp Bowie, poppy and pretty good but this follow-up pushed into weird corners because writer/singer Brett Anderson was taking all the right if damaging drugs. Guitarist Bernard Butler quit too so there was tension in the songs. For more on Suede whose albums were reissued with extra discs go here.
Ocean Colour Scene; Moseley Shoals (96): Try to find the expanded edition of this terrific second album by a band favoured by Paul Weller and Noel Gallagher. As their album title suggests, they had soul in their rock'n'roll.
Pulp; Different Class (95): Purists will direct you to their early albums but this one – with their classic Common People, Disco 2000 and Sort For E's and Wizz – really is the one.
Black Grape; It's Great When You're Straight . . . Yeah (95): A band here for a good time not a long time. Post-Happy Mondays, singer Shaun Ryder pulled in hip-hop and created a loose collective ready to party. Pure ecstasy.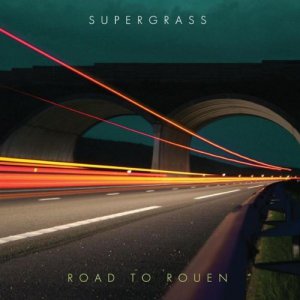 Elastica; Elastica (95): Stepping out of early Suede, singer Justin Frishmann and drummer Justin Welch formed this often troubled band which topped the UK charts with this exciting self-titled debut . . . and it was mostly downhill after that.
Supergrass; Road to Rouen (2005): Yes, their debut I Should Coco is essential Britpop but this later album which went overlooked in the colonies (top 10 in the UK) is a real sleeper-keeper.
James; Gold Mother (90): Later they would work with producers Youth and Brian Eno, but this, their third album, caught them at an early peak.
Ash; Intergalactic Sonic 7's (2002): Let's sidestep their fine 1977 debut and go for this compilation because Ash out of Northern Ireland were a superb singles band and this grab-bagged them all. There's an expanded edition with B-sides which proves their breadth. Go for that.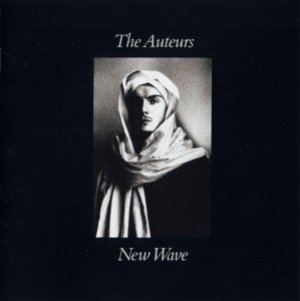 The Auteurs; New Wave (93): They only did four albums and each was very different but this debut should set you up for a voyage of discovery, even if you think the band name a tad pretentious.
Ride; Going Blank Again (92): Their debut Nowhere two years previous is classic Britpop-meets-Stateside shoegaze but for this one they amped up the pop end of the spectrum. Hardcore shoegazers rightly prefer My Bloody Valentine's Loveless but Ride were Brit-gaze pop.