Graham Reid | | 4 min read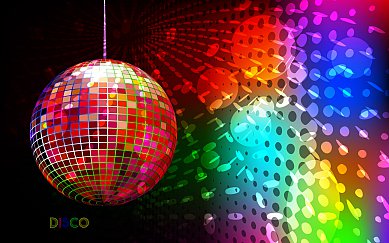 At 74, the pioneering producer Giorgio Moroder should be slowing down, but in fact he's started again.
His new album Deja-Vu will be his first in 30 years and the renewed interest in him was doubtless prompted by his appearance on Daft Punk's 2013 Random Access Memory in which he spoke over an archetypal Moroder piece entitled Giorgio by Moroder.
Among the guests on the new album are Sia (on the title track), Charli XCX, Mikky Ekko, Kylie Minogue, Britney Spears, Kelis . . .
And on the album – in a nod to him connecting with a young audience again – is a piece 74 is the New 24.
"This is dance music, it's disco, it's electronic, it's here for you," he says of the album. "Once you listen ... you'll feel it … déjà vu."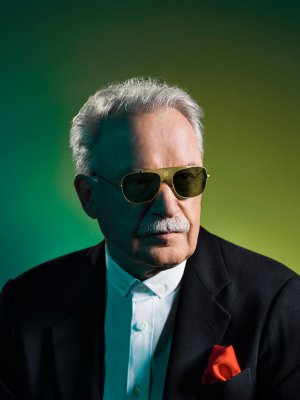 Italian-born Giovanni Giorgio Moroder moved to Germany in his mid 20s and immediately began making a name for himself as a producer in the mid Sixties.
With lyricist Pete Bellotte, he began working almost exclusively with synthesisers which – in the hands of people like Donna Summer – established not just his own reputation and hers, but the genre which became disco.
Moroder (pictured) was also the producer of Sparks' glorious Number One Song in Heaven, Blondie's Call Me, Irene Cara's What a Feeling (the theme to Flashdance) and a number of soundtracks, most notably those for Midnight Express and Scarface.
He's been sampled, honoured, cited as a major influence and has his name on more hits than you might imagine. He even did an eight minute remix of Coldplay's Midnight.
He never really went away, but he's also back.
And that album title Deja-Vu is tongue-in-cheek.
Because he certainly must feel that these days.
Look through most history books on popular music and one genre – hugely popular in its heyday and still influential in many quarters – gets either overlooked or diminished. There will be plenty of space given over to punk rock, but at the same time the charts were dominated by music of a very different style.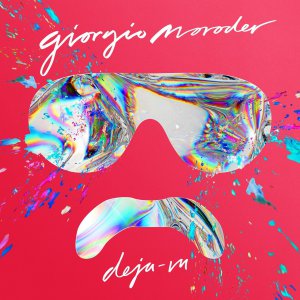 Like it or not, disco was massive from the mid Seventies. The soundtrack to Saturday Night Fever has sold in excess of 40 million copies, the only double album to do so.
That is big . . . and the movie which spawned it returned 70 times its production cost.
Yet a disco act like Gloria Gaynor (who sang the dance classics I Will Survive and Never Can Say Goodbye, and whose debut album was the first to put a disco mix medley on record) gets less space in the history books than a band like Happy Mondays.
There are reasons why disco has been mostly ignored and was frequently derided at the time. But it's uncomfortable for rock people to talk about.
Disco was a movement which came out of black and gay clubs so there was simmering undercurrent of anti-black and anti-gay sentiment prevalent, especially amongst mainstream, white guitar-rock writers and radio people.
And disco – which was about fun and partying on the dancefloor – appealed to women, which further alienated those guys.
"Disco sucks" was the catch-cry and there was a notorious '79 burning of disco records in a Chicago baseball stadium lead by a rock DJ. (Article continues below the clip)
These days dance music has been rehabilitated and you can hear its influence everywhere from Interpol, New Order and the now defunct LCD Soundsystem to, of course, r'n'b, the trickledown of house music and Daft Punk.
But there's still something glitzy and glamorous about the original Seventies disco so – assuming you already have Saturday Night Fever and Donna Summer's Love to Love You Baby or Bad Girls albums, produced by Giorgio Moroder – here then are some worthwhile disco albums.
Turn up the volume, turn down the lights and set that mirrorball spinning.
SIX OF THE BEST, CLASSIC DISCO
Trammps; Trammps (1975): Their terrific soul-influenced debut album which was in fact a collection singles by this seminal group from Philadelphia. Classic string arrangements which are the blueprint for all that followed.
Sylvester; The Original Hits (1989): Because disco was mostly about singles or lengthy medleys we are allowed to cheat and go for a compilation like this, which oddly enough however doesn't include his thrilling 10 minute Over and Over. But this is gilt-edged disco.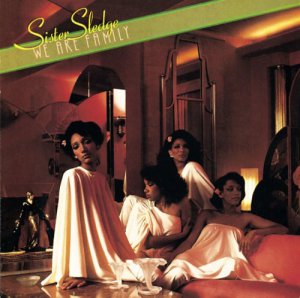 Various Artists; Saturday Night Fever Classics (2011): This 30 song collection – and there many others like it – has cornerstone songs by Tavares, Chic (Le Freak recorded live), Gloria Gaynor, Sister Sledge, Van McCoy's classic The Hustle, Heat Wave, the O-Jays (Love Train re-recorded), Anita Ward (Ring My Bell) Hot Chocolate and more. Leif Garret is out of place and some of these are re-recordings, but it'll get your groove on.
Sister Sledge; We Are Family (1979): The title track is a disco milestone but this also opens with He's the Greatest Dancer. Get the 84 expanded edition which has four remixes, three of them at eight-plus minutes so stretch to the requirements of the dancefloor.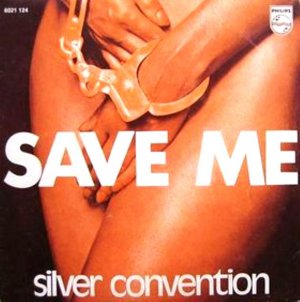 MFSB; Love is the Message, The Best of MFSB (1995): They were the house band for Sigma Sound Studio in Philly so backed the best Philly soul stars, but also here presented the theme to Soul Train, instrumental covers of Freddie's Dead, Back Stabbers and Philadelphia Freedom alongside their excellent Sexy, TLC and the title track. Disco to seriously listen to.
Silver Convention; Save Me (1975): This German outfit were more featherweight than their American counterparts -- although their covers more risque -- but the production elevates this and although it seems a bit same-same, there are gems, not the least Fly Robin Fly which was a major crossover single.