Graham Reid | | 3 min read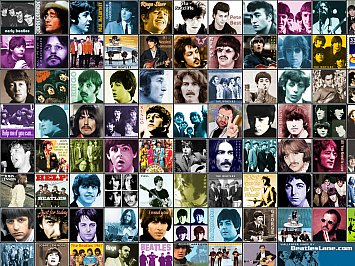 It's a safe bet a number of people knew what they wanted so bought their own Christmas present this past year.
And that a whole bunch of others — maybe people getting it from parents or grandparents — got the same welcome gift:
A copy of the Beatles' 1 CD and DVD collection.
Very lucky people got the expanded 1+ edition which came with two DVDs of film clips.
The Beatles are the gift which keeps on giving, because these digitally enhanced film clips (27 on one and 50 in total over the expanded collection) can still transport you back to a time when they were a culture-changing band delivering one hit single after another.
But they were always about more than hit singles.
Their b-sides and album tracks could be thrillingly innovative (or just dumb fun), and anyone serious about filling in the gaps beyond the 27 British number ones on that CD needs to hear songs like Norwegian Wood, Tomorrow Never Knows, Taxman and many others.
So where to after you've absorbed the hits?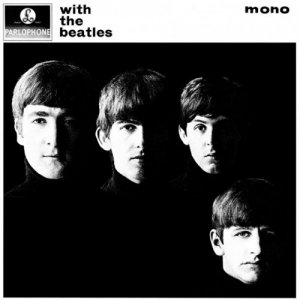 The fully appreciate the excitement of the first phase of the Beatles' remarkable career — the Beatlemania Years – then you need With the Beatles, released in Britain in late 1963 when the screaming was starting in earnest.
From the iconic cover image — those serious faces in half-shadow — and Tony Barrow's useful liner notes, this just looked like a great album.
And the contents – Ringo's lame stab at the minor league Lennon-McCartney original I Wanna Be Your Man excepted — pulled together exciting or inventive originals (It Won't Be Long, Little Child, Hold Me Tight, Not a Second Time) with inspired covers of black American artists (the fairly obscure Please Mr Postman and Devil in Her Heart, Chuck Berry's Roll Over Beethoven, Smokey Robinson's You Really Got a Hold on Me).
George Harrison contributes his monochrome Don't Bother Me and the whole thing goes out with Lennon – as he did with Twist and Shout which closed their previous album Please Please Me – tearing his lungs out on classic Motown rock'n'roll, Money.
None of the songs on With the Beatles are on 1.
Their next album A Hard Day's Night ('64) had 14 firecracker originals and equals With the Beatles (just two songs, Can't Buy Me Love and the title track appear on 1).
Two years later, exhausted by the mayhem and after the patchy Beatles For Sale (a title as cynical as some of its knocked-off covers from Hamburg days), it was entirely possible the Beatles might have called it a day.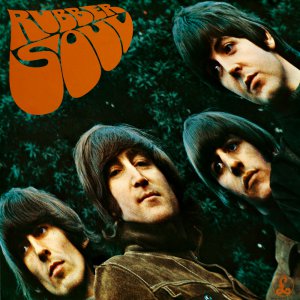 A lesser band would have. By '65 American groups were fighting back against the British Invasion the Beatles had lead, Dylan was ablaze, bands out of their homeland (the Stones, Who, Kinks, Small Faces and other) were snapping at their heels and writing more challenging songs . . .
But the Beatles rose to the challenge and with a double-whammy (Harrison said he always though of them as part one and part two) they delivered the groundbreaking Rubber Soul and Revolver, two essential albums.
These 28 songs reach from the crystalline sheen of Nowhere Man and McCartney ballads (Michelle, Here There and Everywhere, For No One) to playfulness (Yellow Submarine), psychedelic rock (She Said) and Lennon's remarkable spiritual trip on Tomorrow Never Knows.
Of them, only Eleanor Rigby (loneliness, death and old people were hardly the stuff of pop) and Yellow Submarine appear on the 1 collection.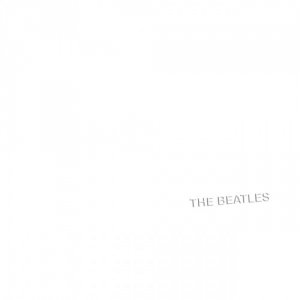 So you've ticked off Beatlemania Beatles and ground-breaking Beatles, where to now?
Some might put their money on the trippy Sgt Pepper's Lonely Hearts Club Band from 67 (no tracks on 1) or even the highly polished Abbey Road of 69 (Something and Come Together on 1)
But between those two was the double album (no songs on 1) which is a goldmine of proto-metal (Helter Skelter), oddities (Long Long Long, Revolution 9), rocking humour (Back in the USSR, Glass Onion), acoustic ballads (I Will, Julia) and much more.
Just called The Beatles but known as "The White Album", it fills in even more of what you need to hear.
And dammit, you still don't have Strawberry Fields Forever and I Am the Walrus (which are on the Magical Mystery Tour album).
Lotta Beatles to discover beyond 1.
A band which keeps on giving.
There is a ridiculous amount of Beatles at Elsewhere.