Graham Reid | | 5 min read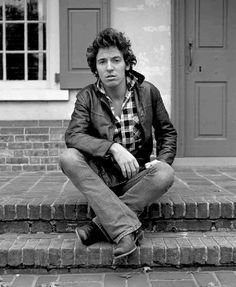 In 2003 when an all-star panel of musicians and critics got together to pick Bruce Springsteen's 40 greatest classics, four of the songs from his 1980 album The River – Independence Day, Hungry Heart, Stolen Car and the title track in at number three – were listed.
That's 10 percent of the list and one in five of the River songs which were spread across the double album . . . and the musicians and critics' list didn't include crowd-pleasers like Sherry Darling, You Can Look But You Better Not Touch, Cadillac Ranch, Two Hearts and Drive All Night.
After the increasing lyrical density and brooding maturity of his previous albums – the blockbuster Born to Run ('75) and the more considered and mature Darkness on the Edge of Town ('78) -- it was as if Springsteen was going back to the radio hits from the late Fifties and early Sixties which shaped him.
There were echoes of his teenage favourites like Phil Spector, Ben E. King and Gary US Bonds (whom he and band member/guitarist Steve Van Zandt would soon produce).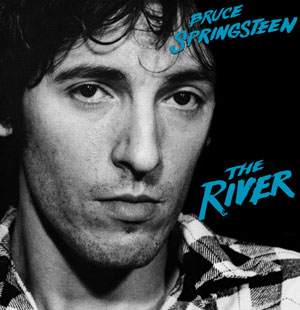 Certainly there were those songs of jaded lives and loneliness (notably Independence Day and the title track, which perhaps explain why serious songwriters liked them), but much of The River wasn't aimed at those tramps born to run or the midnight figures who went racing in the streets.
After its predecessors much of The River sounded aimed at a stadium audience ready to party. And radio.
When Van Zandt joined Springsteen and Jon Landau as co-producer of The River he was clear what he had in mind.
"The first thing I produced I very consciously wanted to be a hit."
It was the pop single Hungry Heart.
"I did a lot of things on that record to make sure it could be played on radio," said Van Zandt, and that included getting Mark Volman and Howard Kaylan (formerly of the Turtles) in to add pop backing vocals, and speeding the recording up slightly to make it sound more urgent and exciting.
The sessions also had a deliberately live feeling (notably on Sherry Darling which sounds recorded at a party with audience whoops and shouts and background chatter) and as Van Zandt said, "If we're the best band in the world, let's prove it".
The resulting album, as writer Fred Goodman noted in The Mansion on the Hill was "ambitious if uneven".
Interestingly Springsteen was unsure about it and initially presented just a 10 track version to his record label Columbia in '79. It was entitled The Ties That Bind and included different versions of Stolen Car, The Price You Pay and a much more thrilling, edgy version of You Can Look But You Better Not Touch.
He quickly withdrew the album and carried on working in the studio, adding more and more songs . . . and as they became more comfortable in the studio that live energy spilled over.
But when The River appeared many critics were divided.
Some said it was an album which showed uncertainty and a failure of nerve (as with the Beatles' White Album, a case perhaps of "if in doubt release it all and let others figure it out").
For the most part however fans ate it up.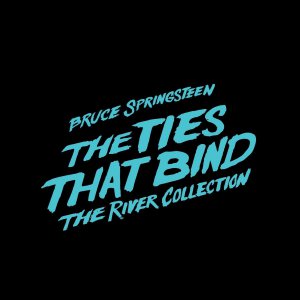 It topped the charts in the USA, Canada and Norway, and was number two in Britain, New Zealand, Holland and Sweden.
That global reach attested to how pervasive his brand of rock had become, a self-defined genre which is described as "heartland rock" on Wikipedia (as opposed to "rock" and "rock and roll" for his previous albums).
Under the title The Ties That Bind; The River Collection box set (four CDs, a doco and live footage across three DVDs and a book), the complete River album (remastered) is represented along with the Ties album (three previously unreleased songs) and a disc of mostly unreleased songs and outtakes.
The question, as always, is does the expanded treatment add anything to our knowledge of Springsteen and The River? Are there any lost classics among the numerous unreleased songs and outtakes?
In short, hmmm . . . maybe no, but certainly plenty to please.
Many of those unreleased songs are enjoyable but slight (the Buddy Holly-referencing Cindy), repeat riffs and ideas heard better elsewhere (Be True, Loose Ends), and nod to heroes overtly (the enjoyable Chuck Berryish From Small Things, the Orbison grandeur of The Time That Never Was, the Searchers jangle on the instantly familiar Party Lights).
That said, there are quite a few you kinda wish you'd heard at the time (the pop drama of Whitetown, the white-knuckle surf-rock and the angry Roulette about the Three Mile Island meltdown). Mr Outside might be Bruce channeling Sam Cooke.
A standout is the exceptionally taut Night Fire (about a betraying lover/friend?) and Springsteen has rarely sounded wound so tight and anxious as he delivers the lyrics in a deliberately minimal range.
Another is the very intense Stray Bullet where the brutality of Point Blank on The River meets deliberately disconcerting Van Morrison pastoralism.
And everywhere on these four discs you can hear how Springsteen refined ideas across songs and lifted old lines into new contexts. He gives his all however and even on minor songs he sounds like a man thinking this could be his last shot at glory.
Of the DVD doco and live footage or the book we can say nothing because they aren't available at this time of writing.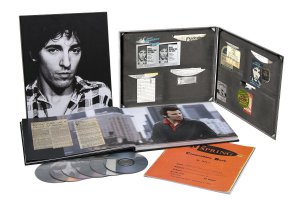 It is an expensive package ($175 in New Zealand I believe) and there's no cut-down version with just the outtakes and the Ties album.
So – as with his earlier Tracks collection of outtakes etc – this really is one for Bruce fans, maybe not for you if you just kinda liked the radio-familiar songs.
A fair listen to The River at this distance confirms Springsteen and the band weren't taking the poetic route they did on Darkness and frequently just wanted to get the party started again.
In that sense it worked and when he subsequently toured he now had short, sharp pop-rock songs for exactly that purpose.
On release, Rolling Stone magazine gave over a huge amount of space to its review by Paul Nelson (under the heading "Let us now praise famous men") and he felt Springsteen had lost some of his naturalness and that the joyousness seemed forced.
Unlike his earlier work there was nothing innocent or apocalyptic about the album, Nelson said, while acknowledging its many strengths.
He concluded, "though I consider The River a rock'n'roll milestone, in a way I hope it's also Independence Day".
And it was.
The River was a blockbuster success but also ended a remarkable trilogy. Springsteen closed a door with River/Ties and opened another.
Bruce Springsteen's next album would be the sparse Nebraska, described at Wikipedia as "folk".
And for a while the party was over.