Graham Reid | | 3 min read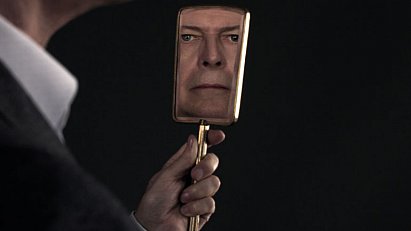 David Bowie frequently changed his musical colours, but to call him a chameleon — as many have done since his unexpected death just days after the release of his stunning new album blackstar — is wrong.
A chameleon blends into the colours of the background, Bowie took the colours and used them to stand out.
In the early Seventies he leapt past Marc Bolan of T. Rex to become the glam-rock Ziggy star; three years later he adopted the sounds of Philadelphia for cocaine-fueled soul on Young Americans which he took to chic nightclubs and the top of the charts; he relocated to austere Berlin and assimilated German electronic landscapes for the groundbreaking Low/"Heroes"/Lodger trilogy . . .
But in every incarnation he made "David Bowie music", and for decades it was a hallmark of quality.
Even when presenting challenging music as on Low and "Heroes" he could toss out hit singles (Sound and Vision, Beaty and the Beast, Heroes) which didn't compromise art to get on the charts.
Bowie's career was multi-faceted and enticingly textured.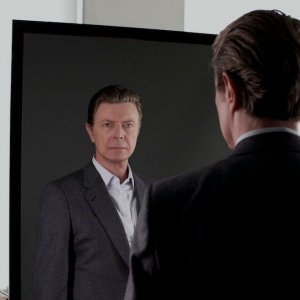 The expansive David Bowie Is exhibition — an art gallery overview full of photos, artwork, films, fashion, videos and much more — proved you could actually remove the music component and still be in the presence of a unique artist who brought together mime, stage presentation, gender-bending style, elegance, costumes, sophistication, gritty clips, oddball films, painting . . .
Muhammed Ali once said boxing was just the way to introduce himself to the world, and you might say music was the same for Bowie.
But it took a while for him to find the persona and vehicle to do it.
He was a scene-borrowing chameleon in his early years as a young Mod or playing that generically English take on black rhythm and blues. But he didn't stand out until "ground control to Major Tom" (on the same album as some pretty ordinary hippie-dippy stuff).
He found his confidence and soon was referencing Andy Warhol and Bob Dylan, and writing, "Oh you pretty things, you're drivin' your mamas and papas insane . . ." (on Hunky Dory).
Suddenly Bowie – then Ziggy – connected with his audience and, despite some lesser selling albums (like Dylan, Lou Reed and others he often sold fewer records than his influence might suggest), he took his followers on the journey.
"Turn and face the strange" became a cultural identifier for a generation.
He picked up the gay, straight and androgynous; could appear on Soul Train for a black audience up dancing and take Heroes to earnest Europeans in the shadow of the Cold War; referenced himself with style (Ashes to Ashes) and filmed Let's Dance in the Outback.
He produced Iggy Pop and Lou Reed, sang Little Drummer Boy/Peace on Earth with Bing Crosby, narrated Peter and the Wolf, did movies like Labyrinth and appeared on stage sans-prosthetics as The Elephant Man, recorded one-offs like This is Not America (with jazz guitarist Pat Metheny), played a wicked version of himself in Extras . . .
At one point when he seemed to be defying all genre categorisation he invented his own: "I'm a generalist," he said.
He sometimes seemed a bit lost (the flirtation with fascist imagery, and Tin Machine seems unlikely to undergo any major reconsideration) but was always interesting. He brought together high art and low culture, and wrapped them in songs which imprinted themselves on people across almost five decades.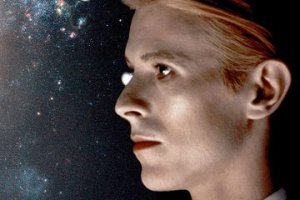 He left on a high with blackstar.
With his passing just days after the album's release, you could pick up many references to death, notably on Lazarus – such a telling title – where the opening lines are, "Look up here, I'm in Heaven . . .".
And then the news came out he had been ill for 18 months. Yet at 69 and clearly in failing health, David Bowie stage-managed his farewell by delivering the unexpected. Again, as always.
And now, sadly, the changeling that was David Bowie is no longer with us.
But look up, he's in Heaven.
He really is the starman waiting in the sky . . .