Graham Reid | | 3 min read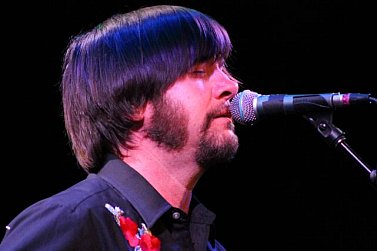 Back at the dawn of the Nineties critical consensus and discerning listeners were drawn towards the emerging alt.country/American sound coming out of the US. It wasn't new, it drew from old styles of country but placed them within a post-Band/ contemporary punk rock ethic.
And one band became emblematic of the style: Uncle Tupelo out of Illinois.
Their excellent if small-selling debut album No Depression became synonymous with the style, so much so that it have its name to the magazine which covered the growing scene (it's still around) and became an alternative byword for alt.country and/or Americana in some circles.
At the time the scene was as exciting – and sometimes as volatile – as any in the American musical landscape.
At the core of Uncle Tupelo were the singer-songwriters Jay Farrar and Jeff Tweedy, and drummer Mike Heidorn.
But the increasing personality and musical conflicts between Farrar and Tweedy – and some line-up changes – meant they were gone by early '94 leaving a small recorded legacy (that debut and their fourth and final studio album Anodyne are essential reference points).
But in many ways that was just a false dawn and there were new beginnings for Farrar and Tweedy.
Tweedy founded Wilco and – with singer-songwriter Jay Bennett joining after the band's debut – embarked on a freewheeling and lengthy career which saw their massive breakout album Yankee Hotel Foxtrot (2001) the subject of litigation, the firing of Bennett and the excellent doco of all that in I Am Trying to Break Your Heart.
Because of Tweedy's high profile personal issues – all behind him now for many years – and Wilco's creative lurches which have ensured loyalists are always going to be surprised and engaged, Farrar's post-Uncle Tupelo career has been somewhat in the Wilco/Tweedy shadow.
But after Uncle Tupelo he formed the terrific Son Volt (with Heidorn in the ranks) who came out of the gates with Trace ('95) which was critically acclaimed for its amalgam of country-rock and an indie spirit.
If Farrar's career seemed a little start-stop (Son Volt took a breather, he released fine solo albums, did guest spots and the band re-formed with a different line-up in 2001) that takes nothing away from his songwriting. Or his ability to fit within the context of other projects.
Elsewhere interviewed the personable Farrar five years ago on the occasion of the album New Multitudes for which he, Jim James of My Morning Jacket and Will Johnson (South San Gabriel) adapted into songs some words and lyrics from Woody Guthrie's journals.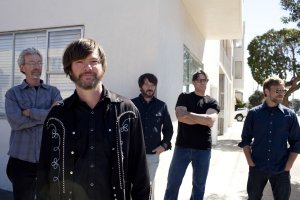 Farrar has a voice which can bend towards the earthy end of Neil Young/alt.rock and yet can also imbue his lyrics and delivery with a rare melancholy when dialling the mood right down.
In 2013 he also published a memoir Falling Cars and Junkyard Dogs.
"Calling it a memoir might be a stretch," he told SchoolkIds Records website recently. "It's definitely a book that relates to real-life stories and situations, mainly through short-stories and vignettes. It's a non-fiction book, and it and the [then current album Honky Tonk] album are essentially two different works, though there's some stories drawn from the influence of my father, who brought country music into my world, so there's a correlation between the book and the new record in that sense.
"The book is more of an example of folk-writing than it is an autobiography."
Farrar and Son Volt play the Tuning Fork in Auckland on Friday October 13. This is the band's first visit to New Zealand and is a not-to-missed event.
Son Volt are part of the Southern Fork Americana Fest 2017 which also includes appearances by the great Robbie Fulks, and double bills with Justin Townes Earle and the Sadies, The Eastern and the Bads, Eb & Sparrow and the Miltones, and others.
For more details of bookings and running times etc go here.