Graham Reid | | 3 min read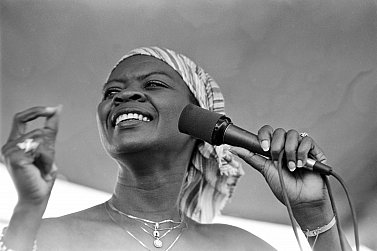 Things are strange when this year Fleetwood Mac headlined one night at the New Orleans Jazz and Heritage Festival, standing in for the Stones because Mick Jagger was having heart surgery.
Yes, the Macband used to play the blues, but that was many decades ago and you wouldn't have thought they'd have much, if anything, to do with the "jazz" and "heritage" part of the New Orleans equation.
Still, they joined Tom Jones, Alanis Morissette, Ciara, Katy Perry, Chris Stapleton and other non-jazz/non-heritage acts at the festival . . . and frankly we are used to seeing Ringo's All-Star Band and such on jazz bills as Montreux where Miles and other jazz giants played.
In this country too, jazz festivals extend their remit beyond blues and into pop to ensure an audience.
And if you were in Fleetwood Mac you'd consider it an honour to play the New Orleans festival, right?
All that great food which you enjoyed there as recently as February. . .
This year the New Orleans Jazz and Heritage Festival celebrated 50 years, and yet because of the breadth and depth of the music it seems its reach goes back much further.
Back to the many roots of the New Orleans sounds, sideways into the swamplands and cajun territory, and through the diverse cultures – black, Native American, Creole, French, British, country music, distinctively "American" – to emerge with that utterly unique thing which is Nawlins music.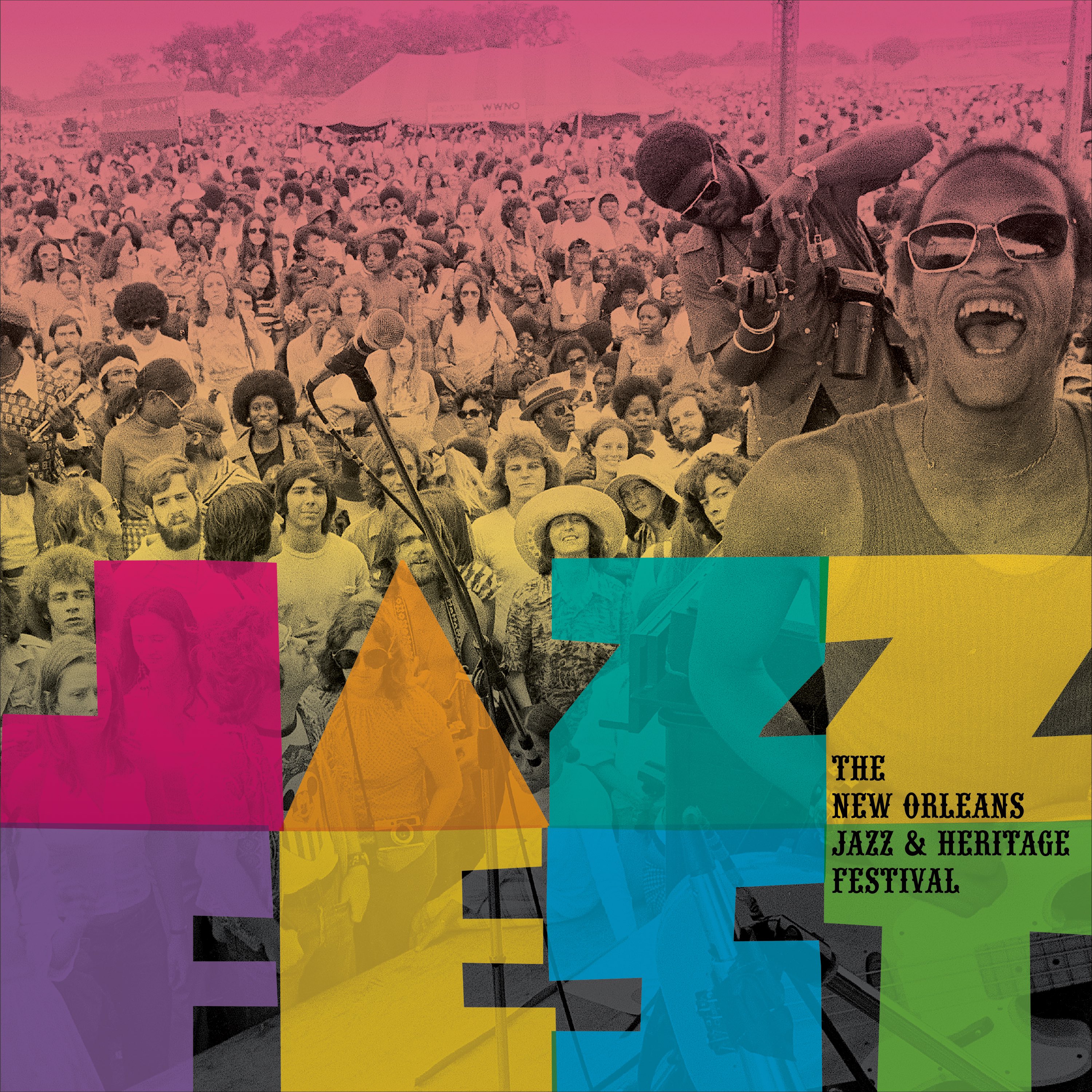 It's little wonder that just about every musicians from the region that you talk to makes the food analogy: this is a musical gumbo.
To celebrate and acknowledge the half century of the festival the great Smithsonian Folkways label has issued a five CD/53 track, scrupulously annotated and lavishly illustrated box set JAZZFEST . . . and it cleaves closely to the music and artists who best represent the "Jazz and Heritage" part of the name.
So no pop acts and no Ringo, just music – much of it recorded live on-site – by great (and sometimes late) names such as the Golden Eagles (who open with their Indian Red chant), Trombone Shorty, Champion Jack Dupree, Clarence "Frogman" Henry, Buckwheat Zydeco, John Campbell . . .
And of course the New Orleans legends: Irma Thomas, Allen Toussaint, Professor Longhair, Dr John, Dirty Dozen Brass and closing proceedings are the Wild Magnolias with a seven minute Smoke My Peace Pipe followed by the Neville Brothers with Amazing Grace/One Love.
There is also vibrant jazz here courtesy of people like saxophonist Donald Harrison Jr recorded in '99 with a stunning band; Lady Linda with pianist Danny Barker and band on Basin Street Blues; Kermit Ruffin's Big Band in '92 with a swinging Royal Garden Blues; Terence Blanchard with the expansive bebop, nine-minute Streetcar Named Desire recorded in 2000 and more.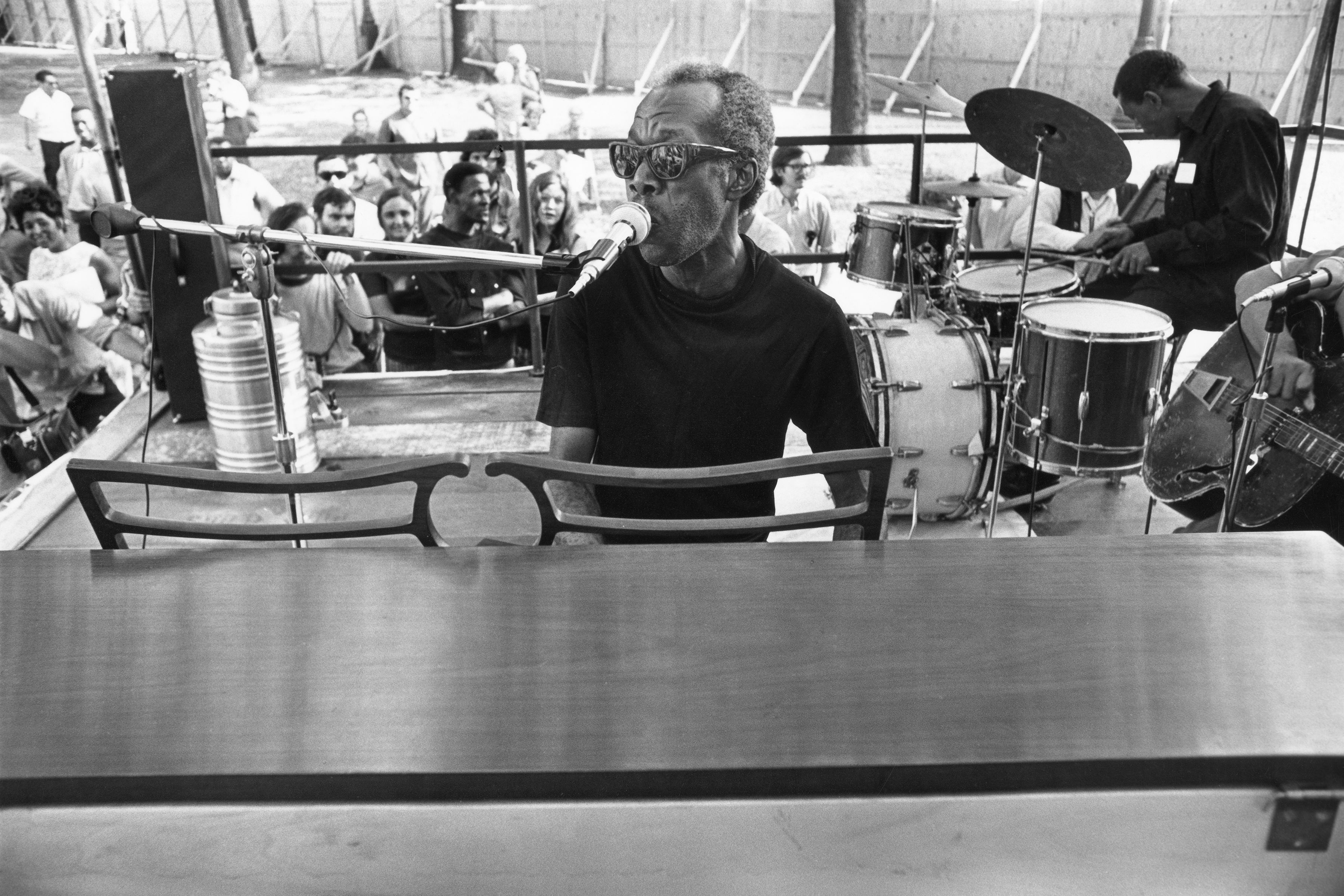 And many of these artists present their signature songs or classics: the Dixie Cups in 2010 with a medley of Iko Iko/Brother John/When the Saints; Irma Thomas (the sublime Ruler of My Heart from '76); Longhair (Big Chief in '74 with Dr John and various Meters); Danny Barker (Basin Street Blues); Toussaint (Yes We Can), Dr John in 2001 working in Gris Gris Gumbo Ya Ya and Walk on Gilded Splinters into his segue; Campbell (When the Levee Breaks), Funky Meters (Fire on the Bayou), Clarence Gatemouth Brown (Take the A Train), a soulful John Boutte with Randy Newman's Louisiana 1927 recorded in 2006 . . .
And guitarist Snooks Eaglin with a pure r'n'b take on Dizzy Miss Lizzy. There are many more represented too (see the full track listing here).
The New Orleans Jazz and Heritage Festival is a great event, although anyone who has been will have their own stories to tell: mine include an almost aquatic year where mud was ankle-deep and I saw the great Irma Thomas on a stage beneath such sudden flash lightning I was sure she was going to be fried, Landreth playing an amazing set on what seemed a stage plonked in a muddy swamp, Dr John looking like he wished he was anywhere but there, moving gospel in the huge marquee, Pharoah Sanders offering perfunctory Afro-funk . . .
But, even in that sodden year, for every disappointment there were at least two "wow" moments . . . and great food.
Some of the tracks on this collection might not get the "wow" response (local star Germaine Bazzle with a slippery version of the standard Secret Love, the "guess you had to be there" factor) but the gospel segment opened by Irma Thomas with Old Rugged Cross is terrific and the accordion-driven zydeco/cajun sessions (Buckwheat Zydeco, Boozoo Chavis, the Savoy Family Cajun Band, Bruce Daigepont and Beausoleil in quick succession) is just pure party-time.
Programmed like a festival with a welcome announcement after the Golden Eagles and going out with the legendary Neville Brothers in what was usually the festival closer makes this an intelligent selection thoughtfully (and thematically) programmed. And handsomely presented with excellent essays and notes on the artists.
If you've never been to a New Orleans Jazz and Heritage Festival this will make you want to go . . . and it won't be to see Fleetwood Mac.