Graham Reid | | 5 min read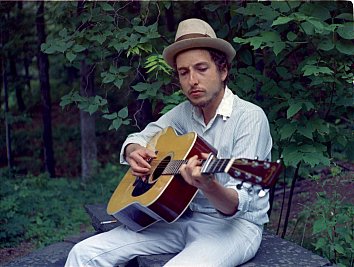 In retrospect, it was really no surprise that in the late Sixties as the psychedelic top spun wildly that Bob Dylan should return after an 18 month absence with simpler music on the albums John Wesley Harding, Nashville Skyline and Self Portrait, much of which had a country influence.
The motorcycle accident in July '66 which literally took him off the road allowed him to go up country into rural New York State with his family and live a quieter life.
And he deserved it.
He'd delivered three culture-changing albums in just 15 months (Bringing It All Back Home, Highway 61 Revisited and Blonde on Blonde, the last being a double) while also touring.
Time for a breathing space then . . . and that accident afforded him the excuse and opportunity.
Not everyone who goes to a remote place comes back with country music however (U2 anyone?) and to a considerable extent the country, blues and, of course, folk genres which pre-dated rock'n'roll were in his DNA.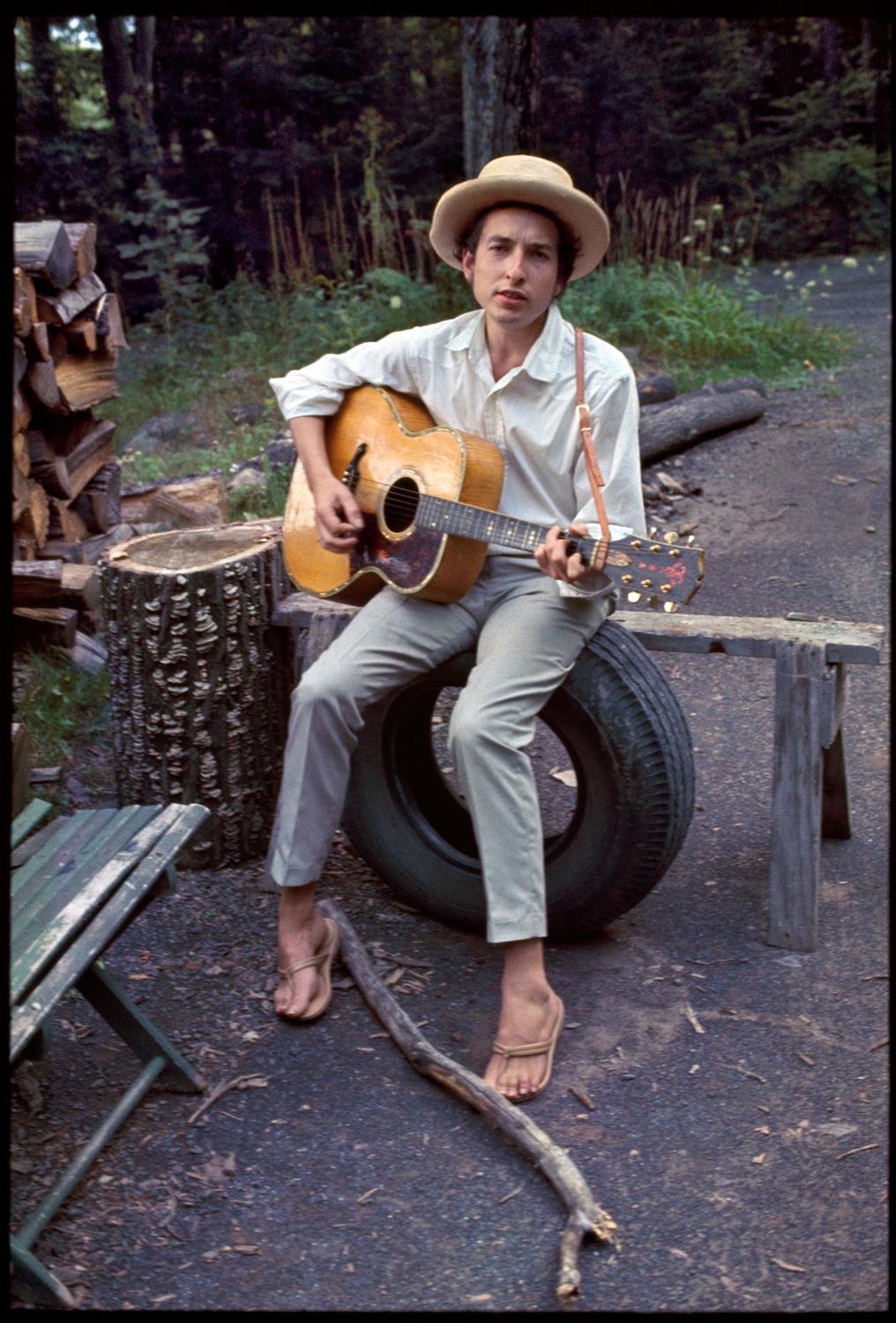 His self-titled debut album in '62 had been mostly folk and country-blues covers and for Blonde on Blonde he had recorded in the country music capital of Nashville with top session musicians.
In that context his late Sixties trilogy of albums on his return between '67 and '70 and his relationship with Johnny Cash – they were mutual admirers – only confirmed that Dylan was different now.
And it was ever thus and would ever be.
But the shorthand of this period just hits bullet points: falls off bike, retreats, grows a beard, knocks about in the basement with musicians who would become The Band, returns with "the first biblical rock albums" John Wesley Harding (his words), invents country-rock, Nashville Skyline, tours with The Band and . . .
Much of that is true and the on-going official Bootleg Series has offered interesting and frequently enlightening gap-filling and breadth to the Dylan landscape: Vol 12: The Cutting Edge 1965-1966 laid out the ground before his retreat and Vol 11: The Basement Tapes picked up the Band and basement tapes over a very long haul of rehearsals, jamming and material only of interest to the most scholarly of Dylanologists.
The much better Vol 10: Another Self Portrait also had some of the material and outtakes he was exploring during the retreat.
But none of them fully make the connection with country music, or specifically with Johnny Cash who appears with Dylan on half of the 50 songs on the 15thinstallment of the Bootleg Series.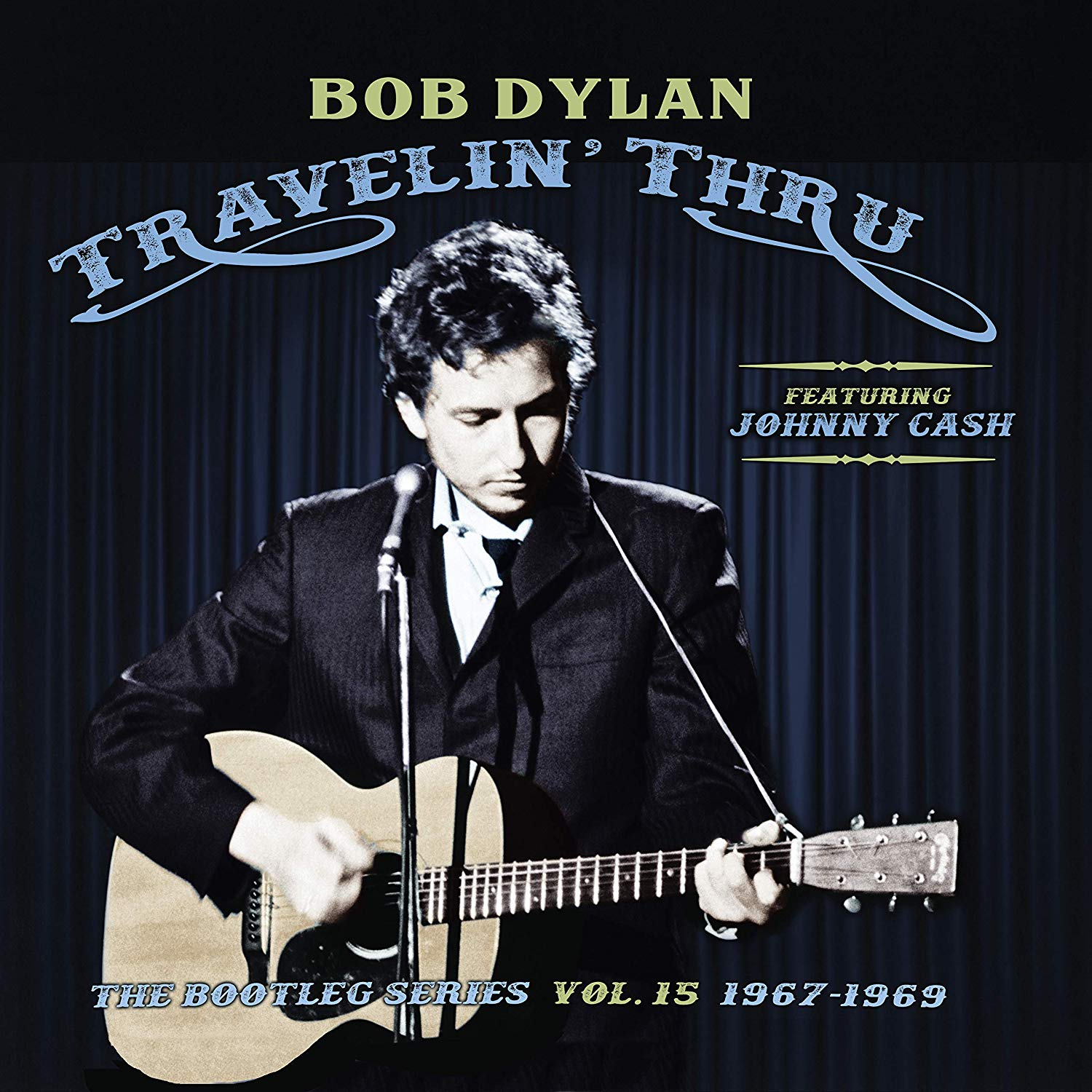 That set is Travelin' Thru,1967- 1969, a 3-CD/3-vinyl collection which offers alternate versions of some John Wesley Harding and Nashville Skyline songs plus songs recorded with Johnny Cash in the rehearsal studio or on his TV show.
There are also a couple of Self Portrait outtakes (a rocking piano hammering version of Cash's Ring of Fire with Bob Wilson on the ivories and a rushing Folsom Prison Blues driven by drummer Kenny Buttrey) which were not on the Another Self Portrait collection, and some casual playing with bluegrass banjo player Earl Scruggs who of course slips right into Nashville Skyline Rag.
Forty of these 50 recordings are previously unreleased, although only the serious Dylan fan would perhaps want so many outtakes (even though the Harding and Skyline inclusions are different from the released originals and official bootleg versions), the rehearsals, You Are My Sunshine, "studio chatter" and the short unrehearsed Jimmy Rodgers medleys.
That said, there are lovely if familiar songs here: I Threw It All It Away is given a warm and more leisurely treatment, there's a slightly undisciplined Lay Lady Lay which takes nothing away from its soulful intimacy, a sprightly Peggy Day, the country-funk joy of Country Pie . . .
He also lopes through loose piano blues on the little known Western Road from the Skyline sessions.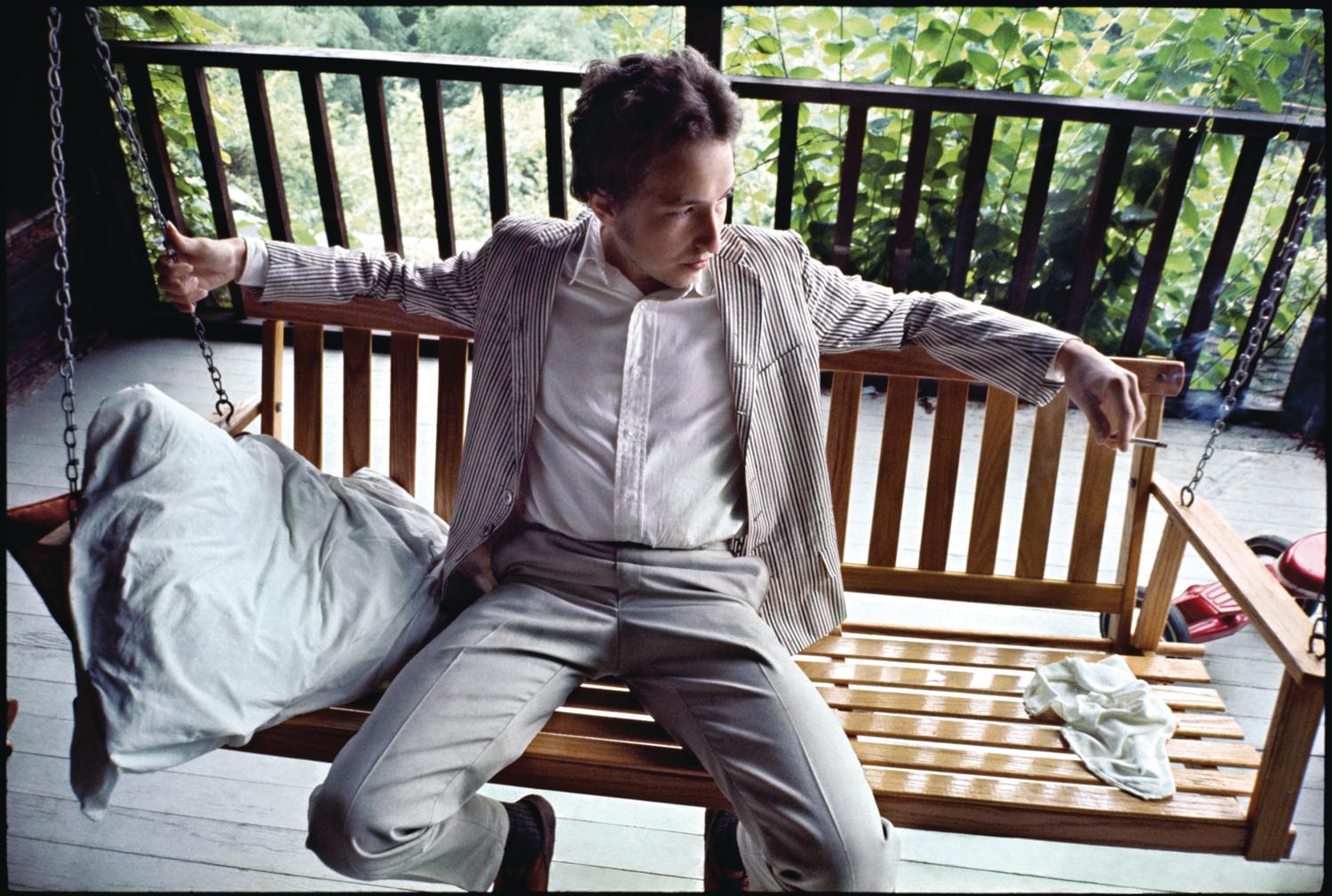 But real attention turns to the Dylan-Cash rehearsals and sessions. And even though their voices are very different – Cash's full of gravitas, Dylan's more adenoidal than nasal at this point – there's considerable charm in hearing them obviously enjoying each other's company.
It is funny to hear them duet on their independent songs: Dylan's Don't Think Twice and Cash's identikit homage Understand Your Man. Then they flip their parts to each other's amusement.
In the rehearsals or early takes they head to mostly traditional country songs or those from Cash's catalogue. There are duets on Big River, I Walk the Line, Five Feet High and Rising ("how high's the water, Bob?"), Ring of Fire with June Carter commenting off-mike, and Dylan with his best nasal delivery on Wanted Man among them.
You can feel their connection in the jokes and asides, Cash asking Dylan if he knows this one (Dylan either does or can pick it up) and throwaways from the Sun Studio days (Carl Perkins' Matchbox, That's Alright Mama, Mystery Train).
Cash asks Dylan what religious songs he knows and they are away into Amen and Just a Closer Walk With Thee (Dylan much less certain here).
It is interesting to note how important Johnny Cash was to Dylan at this time.
They enjoyed a personal and professional friendship, and Cash put this former folkie-cum-outsider rock'n'roller before his mainstream audience on television.
Yet in the many books on my weighed-down Dylan shelf, Cash gets only a passing mention, if at all.
Those appearances put the new-groomed Dylan in front of people who might not otherwise have given him a hearing, even in this new incarnation. Yet the large studio audience on the television show tracks included are enormously enthusiastic.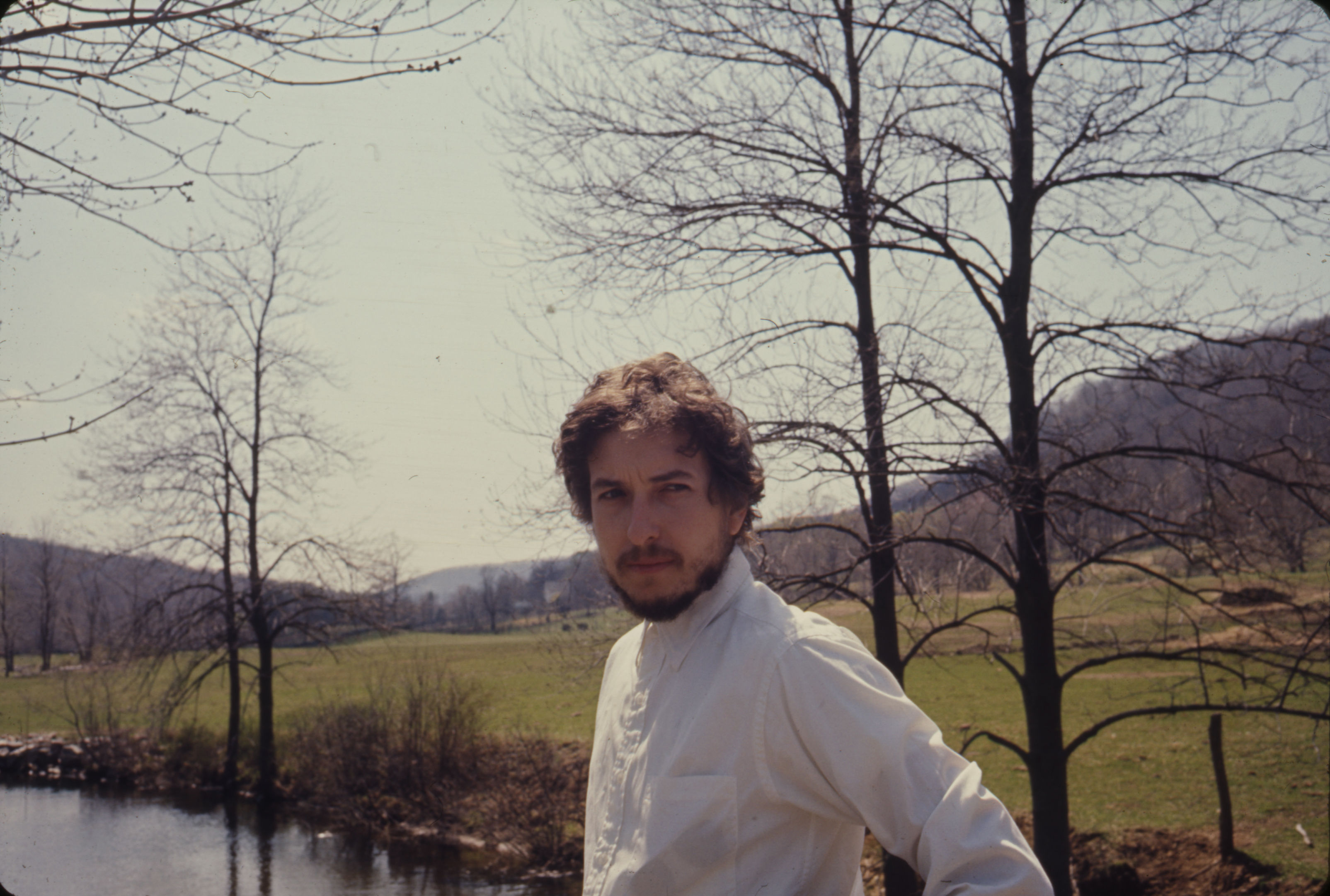 In a letter from CBS president Clive Davis to Dylan reproduced in the booklet, Davis congratulates Dylan on a million sales for Nashville Skyline in the US alone, noting it had "become your best selling album".
Davis also says "Lay Lady Lay helped a lot and tonight I'll Be Staying Here With You is serving as renewed stimulant".
And weren't they country music?
If that quieter side of Bob Dylan – and his casually tossed off country tropes – appealed to you then Travelin' Thru is a long, patchy but enjoyable walk through that world he was now content in.
It helps to like Johnny Cash too, of course.
If not, you can at least conceded that this set turns a spotlight on a neglected area of Dylan's life at that point.
There was more going on his life than bouncing on the tramp with kids, walks in the woods and going into the basement with The Band.
.
Bob Dylan's Bootleg Series Vol 15, Travelin' Thru is available on CD and limited edition vinyl. Only a 15 song sampler appears on Spotify here.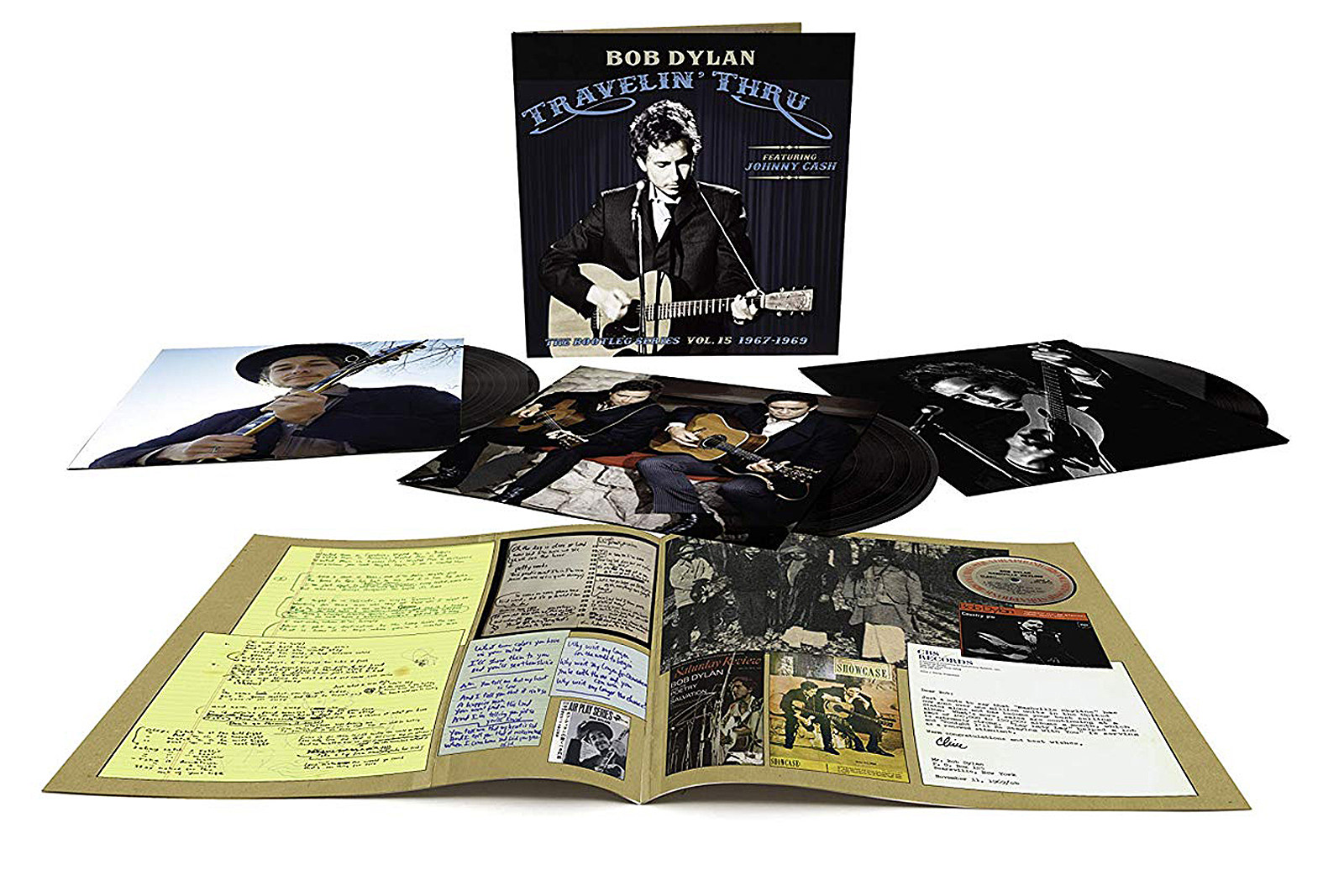 Photos of Bob Dylan in upstate New York by Elliott Landy and were provided.