Graham Reid | | 7 min read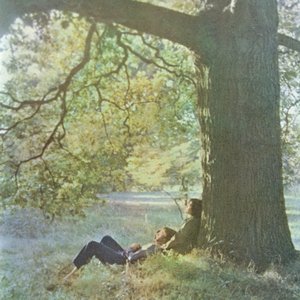 Although Paul McCartney announced the dissolution of the Beatles in a self-written sheet accompanying his eponymous solo album in April 1970 ("Q. Are you planning a new album or single with the Beatles? A. No"), it was John Lennon who, that December on the release of his Plastic Ono Band album,unequivocally closed the account on the group which had dominated and defined the previous decade.
In the song God, after a declaimed litany of abandoned heroes and beliefs ("I don't believe in Bible, Jesus, Kennedy, yoga, Elvis, Zimmerman . . . ") he announced, "I don't believe in Beatles. I just believe in me, Yoko and me".
Then, farewelling his image, " I was the dreamweaver but now I'm reborn. I was the walrus but now I am John. And so dear friends, you'll just have to carry on. The dream is over".
Never had a figure in popular music so openly renounced their position.
Plastic Ono Band was and remains, a courageous, honest, relentlessly self-obsessed and often emotionally lacerating album about his damaged childhood ("Mother, you had me but I never had you . . . Father, you left me but I never left you" on the throat-damaging screams of Mother), insecurities and the price of fame.
Yet for all the hurts poured into Mother, Well Well Well and I Found Out ("don't let them fool you with dope and cocaine, can't do you no harm to feel your own pain"), it is also an album of unadorned lyrics and some endearingly melodic songs such as his letters-to-self, Hold On, the delicate Love ("love is needing to be loved") and Look At Me ("who am I supposed to be?").
Born of time in Arthur Janov's primal therapy programme where participants are encouraged to scream out their fears and pain and reconnect with childhood, Plastic Ono Band was the first truly revealing album-as-therapy record (not uncommon these days) but also almost alarmingly spare in places.
Unusually, the co-producer with Lennon and Ono on this classic album was the unlikely figure of Phil Spector whose studio signature was the dense, space-filling wall of sound.
Certainly Well Well Well with Lennon's caustic guitar and the increasingly claustrophobic Mother were assaultive, but with just Lennon on piano or guitars, bassist Klaus Voorman and drummer Ringo Starr on most tracks – and the jibe at the complacent middle-class audience on Working Class Hero ("keep you doped with religion, sex and TV, and you think you're so clever and classless and free") was acoustic folk – the sound is often spacious and elemental, befitting songs which were refractions of his childhood but also bathing in the promise the present offered.
The songs breathe, unless they need to be claustrophobic as on Mother, Lennon's Plastic Ono Band (Ono's simultaneously released and much derided POB album is much more demanding but exceptional in its own way) was an album which suggested he would move forward with confidence.
But it was not to be: In short order there were uneven albums which contained enduring songs (Imagine), mainstream pop and the mundane in equal measure. None matched the cathartic Plastic Ono Band for artistic integrity and consistent vision.
After a five year hiatus came Double Fantasy– split equally with Ono's songs – which received mixed reviews on release in 1980. In interviews he was optimistic and at peace with himself at 40.
Just weeks later, almost exactly a decade to the day after Plastic Ono Band, the news rippled around the world and numb recognition sank in: the dream was over.
This time with bloody finality.
.
The background to the Plastic Ono Band concept and music is essayed in this excellent book.
.

The remixed Plastic Ono Band is reissued in double vinyl and double CD formats with additional tracks, and in a six CD, double Blu-Ray box set with outtakes, different mixes, singles from the period (Instant Karma, Cold Turkey, Give Peace a Chance) and studio jams on new material and old rock'n'roll songs.
Here is a consideration of the box set version
.
When you hear Elvis, Scotty , DJ Fontana, Bill and others deliver Heartbreak Hotel you hear a spontaneous combustion of energy, emotion and blues pulled up, seemingly out of nowhere, in the studio.
That spontaneity took 31 takes.
Similarly John Lennon's agonisingly personal song Mother in which he rips the pains of his childhood out from deep within and screams with anger and hurt.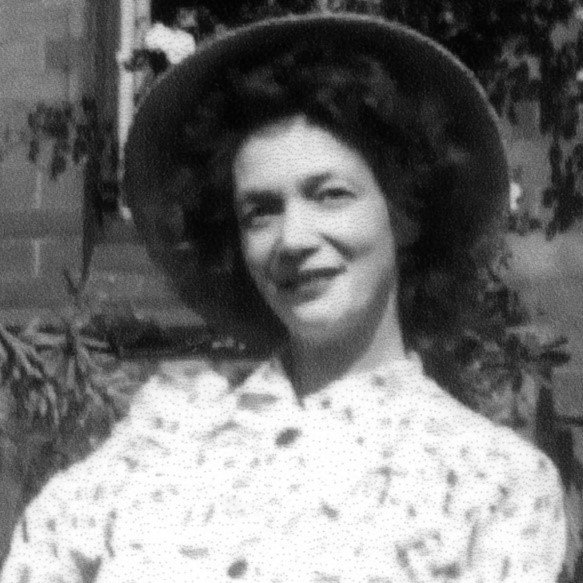 He did more than 90 takes – yes, ninety takes – of that. What we heard on the 1970 album Plastic Ono Band was take 64 worked on again with editing and overdubs.
The Plastic Ono Band album (and Yoko Ono's companion volume) was a remarkable and coherent body of work as we mentioned above.
The new, limited edition six CD + two Blu-Ray edition (with a hardback book and presented in a neat box 9.5 x 9.5 cm) will be far too much for most so we recommend either the newly mixed single vinyl/CD or the double edition.
But for those curious here's a consideration of the big box.
The first disc of the six is the original album remixed (with the singles Give Peace a Chance, Cold Turkey and Instant Karma added at the end).
And right from the gloomy bells which preface Mother, the dry recording (co-produced with Phil Spector who kept his tendencies in check) leaps out with real presence, especially in those closing screams of "mama don't go, daddy come home". If you thought you knew it . . .
The ballads and quieter songs Hold On, Isolation, Love, Look At Me and the acoustic folk of Working Class Hero are similarly clear and clean.
What the album and this remix edition reminds is how sympathetic a bassist Klaus Voorman was, and – especially in God with every fill in that litany – how measured and inventive Ringo was, gently pushing the energy upward towards that concluding "I don't believe in Beatles . . ."
The brittle songs I Found Out and especially Well Well Well on the album (and the abrasive Cold Turkey) showcase Lennon's primitive, simple but effective guitar playing.
He rarely played like this again, until Walking on Thin Ice for Ono in the last week of his life a decade later.
The second disc are different outtakes of all these songs (Mother equally harrowing despite the truncated screaming and plinky-plonk piano quip at the end).
Even in the earliest takes (the first of I Found Out, Working Class Hero, Remember, Cold Turkey and Instant Karma, the second of Hold On Well Well Well, Look at Me and My Mummy's Dead) show how fully realised these songs were both in Lennon's head and delivery.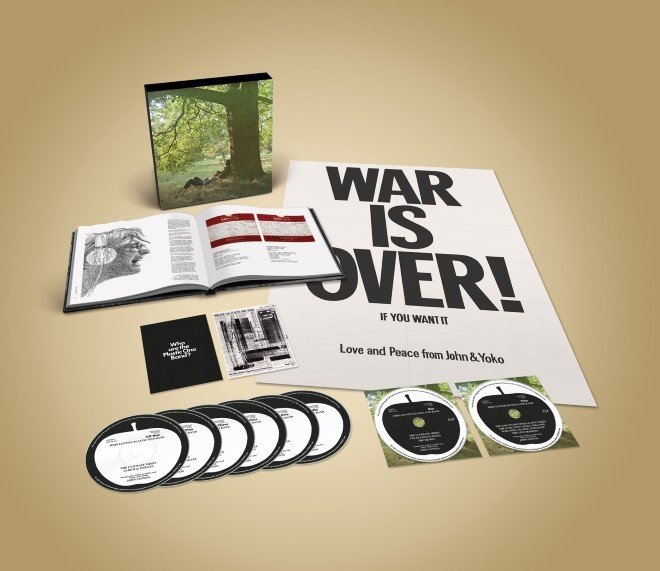 Cold Turkey would come up more claustrophobic and trimmed in its final version, and the better for it, but it is all there.
On the disc Elements Mixes we hear Lennon's vocal only on Mother, God is his guide vocal which is almost more spoken word than song in places, and that litany comes off as much more sad and disappointed about his abandoned beliefs rather that the declamatory final version.
He also uses "Dylan" instead of "Zimmerman" as on the released version.
It is very different and quite a revelation of a different mindset, as is Look At Me which, with just acoustic guitar, is much more fragile and tender.
Cold Turkey is a bruising alternative instrumental mix. Instant Karma is a different mix with none of the echo and reverb.
There are also discs of raw studio mixes and "evolution mixes" – see, we did warn you – but just for its sheer playfulness interest will fall on the sixth disc which is studio jams, often on Lennon's fallback position (Johnny B Good segueing into Oh Carol, Fats Domino's Ain't That a Shame, Goodnight Irene, a funny hiccuping parody of Elvis on Don't Be Cruel/Hound Dog/When I'm Over You etc).
Hold On from the POB band gets a run through as a jaunty piece of bluesy pop
He also dips back to the Beatles for McCartney's Get Back (just an instrumental smidgen in passing) and I've Got a Feeling (and Ringo's star turn Honey Don't) and forward to I Don't Want to be a Soldier, just a boogie and not a patch on the outtake versions on the expanded Imagine box set.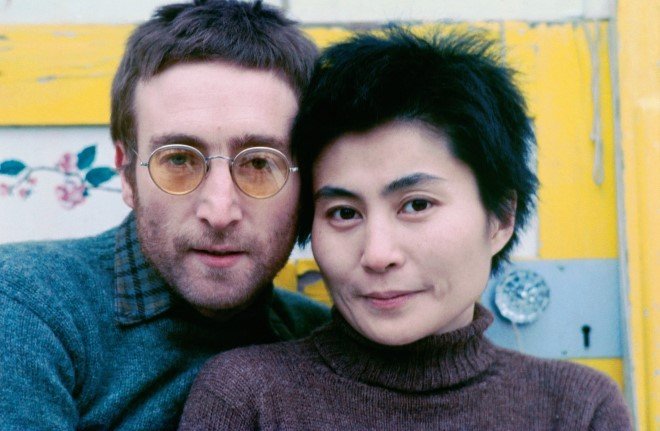 The soul-filled piano ballad Be Faithful to Me (a mere 44 seconds) is apparently an unreleased original but doesn't sound particularly "original", especially when he goes straight into it's close cousin Send Me Some Lovin'.
Also here – and these are mere snippets – are a witty take on You'll Never Walk Alone which dissolves into laughter, It'll Be Me, Mystery Train and Matchbox.
There is also a short stab at Yoko's Don't Worry Kyoko (Mummy's Only Looking for Her Hand in the Snow) in a heavily echoed and looped version, a piece which would appear in different versions on her POB album and on Live Peace In Toronto.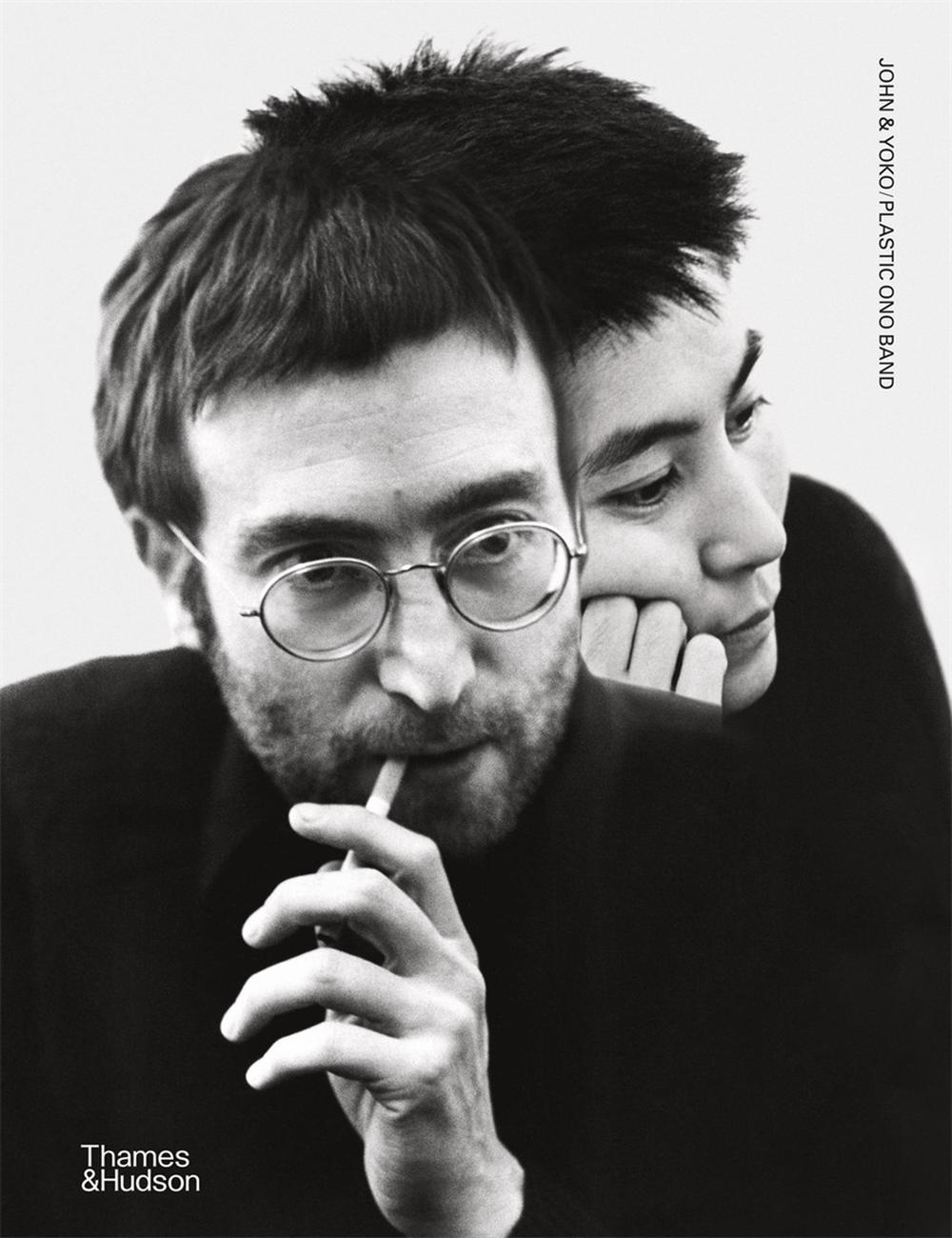 The Blu-Rays contain all of these but also add in Yoko's POB album which was all done in a single improv session with additional B-sides (Remember Love, Who Has Seen the Wind? and edit of Don't Worry Kyoko).
So there is a massive chunk of remixes, jams, alternate mixes and so on: If you thought John Lennon's Plastic Ono Band album was a classic (it was) then here you have it in half a dozen iterations.
Maybe just stick with the remixed double vinyl/double CD version?
.
For an incredibly detailed look at this set telling you what is unreleased or has already appeared on official albums or bootlegs go here.
.
If however you want even more about the history of the conceptual Plastic Ono Band, then this book is recommended.