Graham Reid | | 3 min read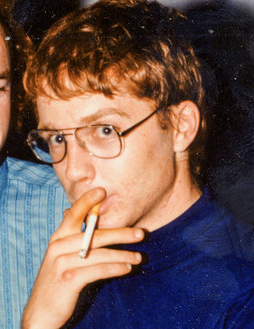 The first time I met Andrew Brough to talk to at any length was in mid 1988 when Straitjackets Fits were in The Lab Studios with producer Terry Moore and recording their debut album Hail.
We'd passed a few quick greetings in the past, notably when I smuggled my 16-year old son into the Gluepot so he could see a band I believed would conquer the world.
Yes, I thought they were that good. And I hadn't thought that about any other band on Flying Nun to that point. Great bands, but not ones which would sweep everything away in front of them.
Straitjacket Fits looked like they could. And would.
It was a cliché that they gained their strength from the seemingly contrary songwriting styles and personalities of Shayne Carter and Andrew Brough, the former some positioned between Lennon-Rotten with his sneering declamatory post-punk rock songs, the latter the more sensitive McCartney-McGuinn peering out behind his glasses as he sang his more jangly, melodic pop.
In the studio those cliches didn't stack up, they were focused and excited about getting the album recorded but some of that dichotomy did seem to come through in conversation.
I seem to recall thinking that Brough could tell you year and month that pop became rock, when the Byrds ceased to be the folk-rock band they once were, what the best songs by Left Banke were and other such marginalia in pop culture.
He was thoughtful and somewhat reserved but also had some firmly held opinions.
Some time later, years it would have been, he would come round to the house in the company of Fits drummer and artist John Collie. By then he seemed to have taken an en emotional battering through the Fits experience which saw him quit the band in '91 after the Melt album for which he contributed the exceptional Down in Splendour.
But, as Roger Shepherd noted in his Nun autobiography In Love With These Times, "Straitjackets were by now seen by most fans as a highly distinctive guitar band lead by an intense front man [Carter] . . . Shayne would mock [Brough] musically and conversationally, and Andrew's only real response was to walk off stage or simply not turn up".
Brough – who I later learned had come from a family which had broken up in his pre-teen years – was a sensitive person who avoided confrontation. He just wanted to make his music (his songs had met with considerable favour in their American record company Arista) and Fits was not the place he could do that.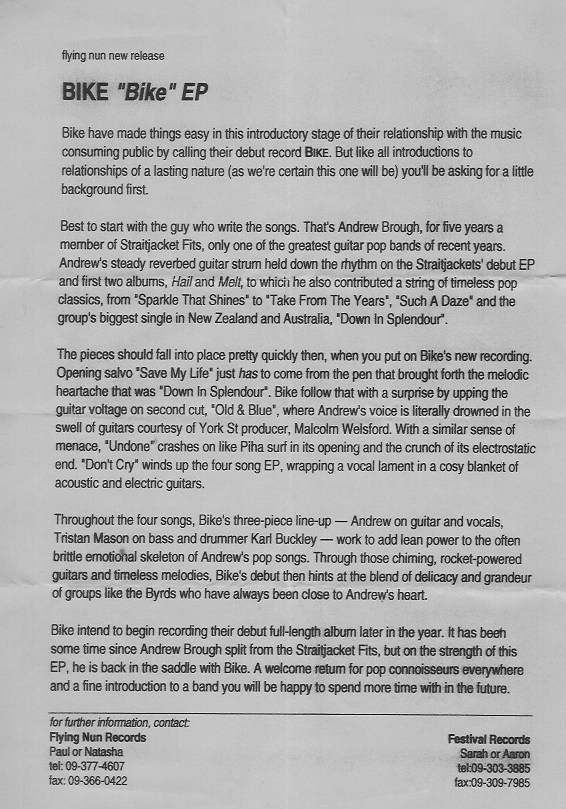 He went back to Dunedin and formed Bike which seemed to have great potential (most promising band at the NZ music awards) and the debut single Save My Life was a finalist for the APRA Silver Scroll.
The first fruit of recordings for Bike's debut album Circus Kids suggested he had found his place.
Neil Finn heard the song in the studio and commented "proof again that Andrew Brough writes a damn good tune".
But despite favourable publicity and a sense of expectation, Bike's album Take in the Sun – which, produced by Malcolm Welsford of Shihad and Supergroove fame, hit harder than many expected as on the furious Old and Blue wall of guitars – was largely overlooked and it barely scraped into the top 50 album charts.
Yet it was full of those damn good tunes and some sharp lyrics: "Did we try too hard to make you a star" in Tears Were Blue.
Brough was also something of an emotional pessimist however, as witnessed by the lyrics in the surging Save My Life: "Don't you try to save my life, I'm already dead . . ."
After Bike – which only toured briefly -- Brough retreated further into himself and all but disappeared from public consciousness.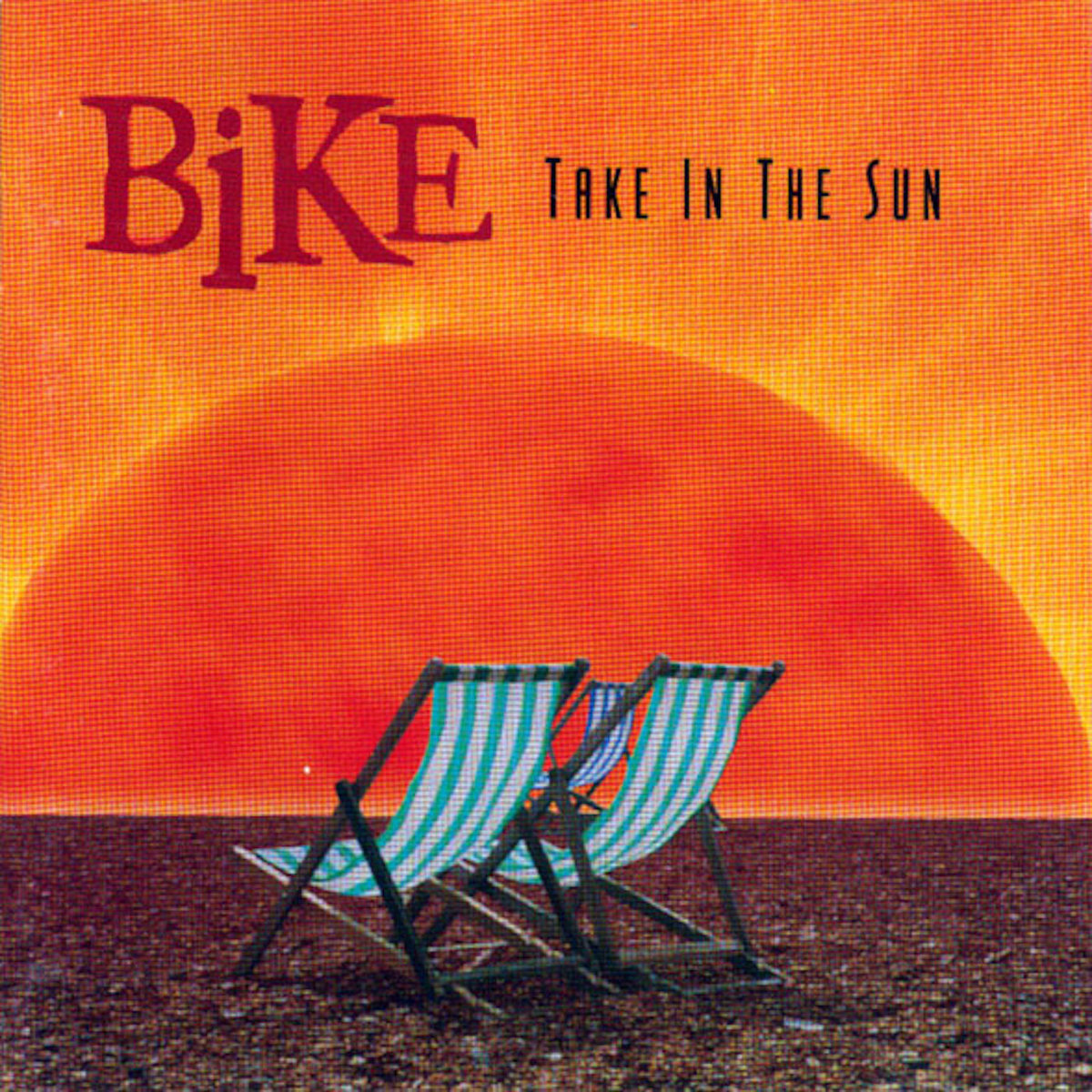 People would ask how he was, but few could or would say.
The last thing he recorded – and he had to be cajoled into it – was a poem by James K. Baxter for the Baxter album in 2000. When reviewing the album I wrote "Andrew Brough has taken one of Baxter's children's poems and turned it into an archetypical dreamscape of layered guitars".
And that was his gift, but one we have been forever denied since his death at 56 in February 2020.
I met Andrew and talked with him quite a few times, but I would never say I knew him.
And I wonder just how many really did.
However the small body of music he left – just 15 songs from Bike by my count – is worthy of investigation.
And a group of admirers, friends and his brother Don will present it in a tribute concert in Auckland on May 7.
.
You can hear and buy Bike's album Take in the Sun on bandcamp here.
.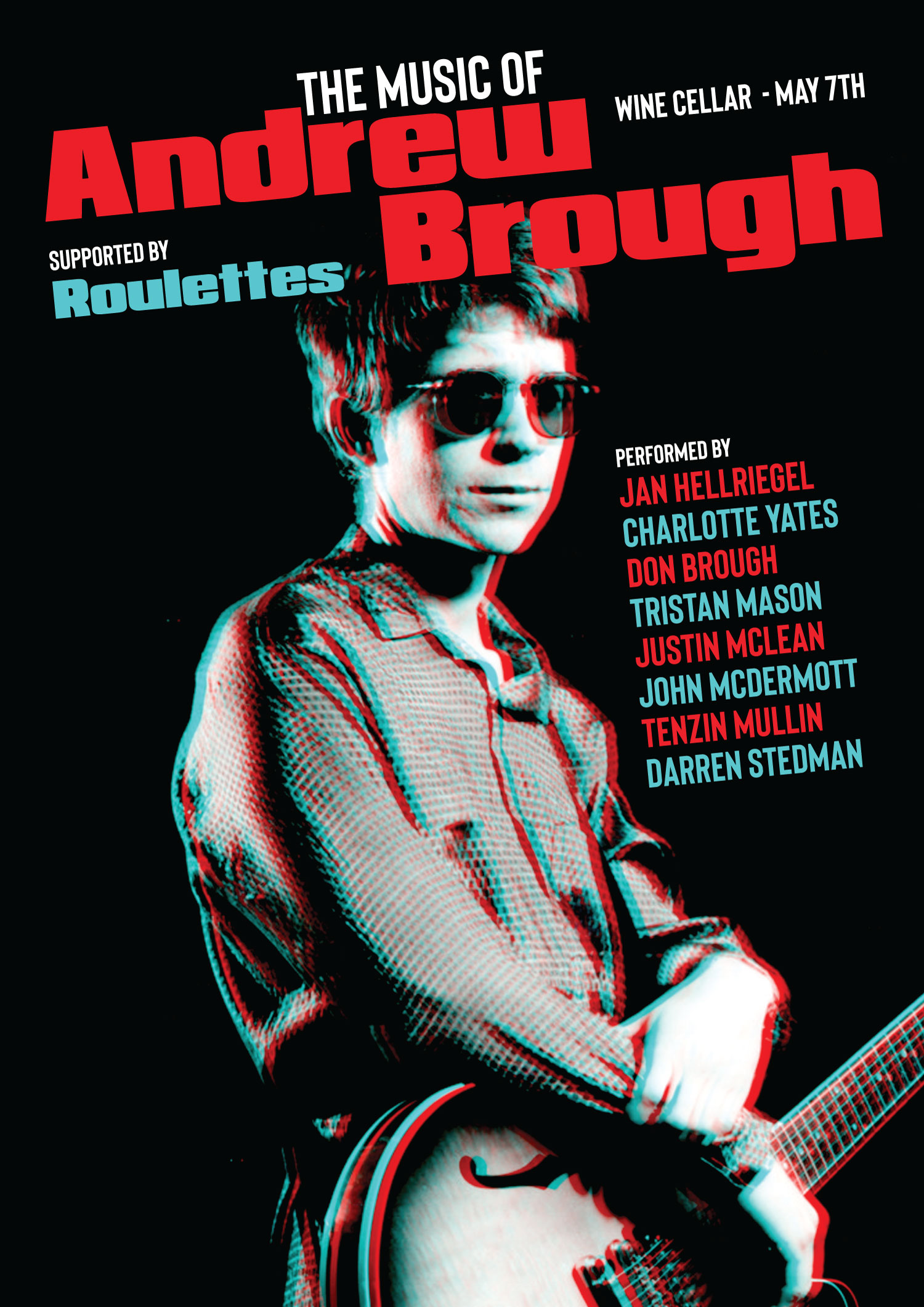 .