Graham Reid | | 5 min read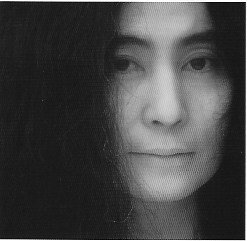 Put aside Yoko Ono's contributions to the silly audio-verite and self-centred avant-garde albums ("French for bullshit," John Lennon had said just a few years previous) with Lennon in the late Sixties: the two Unfinished Music volumes Two Virgins (more famous for its cover than its contents) and Life with the Lions, and the vanity project Wedding Album.
Take all of them them out of the picture and Yoko Ono's actual solo career began with a pair of extraordinary albums, the lacerating Yoko Ono/Plastic Ono Band (long an Essential Elsewhere album and the counterpart to his equally cathartic John Lennon/Plastic Ono Band) and the double album Fly.
Anyone who doubts her originality is advised to undertake these – and yes, they can be an undertaking – with an open mind, and perhaps a large whisky close at hand.
They are remarkable documents of pain, pleasure and autobiography moulded into a unique expression which is raw, untutored and searingly ahead of their time.
Avant-garde, if you will.
Yes, there is some dead air on the latter, but Ono was steering a very different path for herself away from her husband.
Her next solo outing – after the duo's politically right-on but flawed Some Time in New York City ('72) – was also a double, Approximately Infinite Universe ('73).
For much of this she adopted the tropes of pop-rock with the Elephant's Memory Band.
When it was successful it was another major breakthrough platform for her. That said, it would have made a stronger single album when the lame tracks were excised.
That was also what EMI (who distributed the Beatles' Apple label on which her albums appeared) thought about her follow-up Feeling the Space released at the end of '73.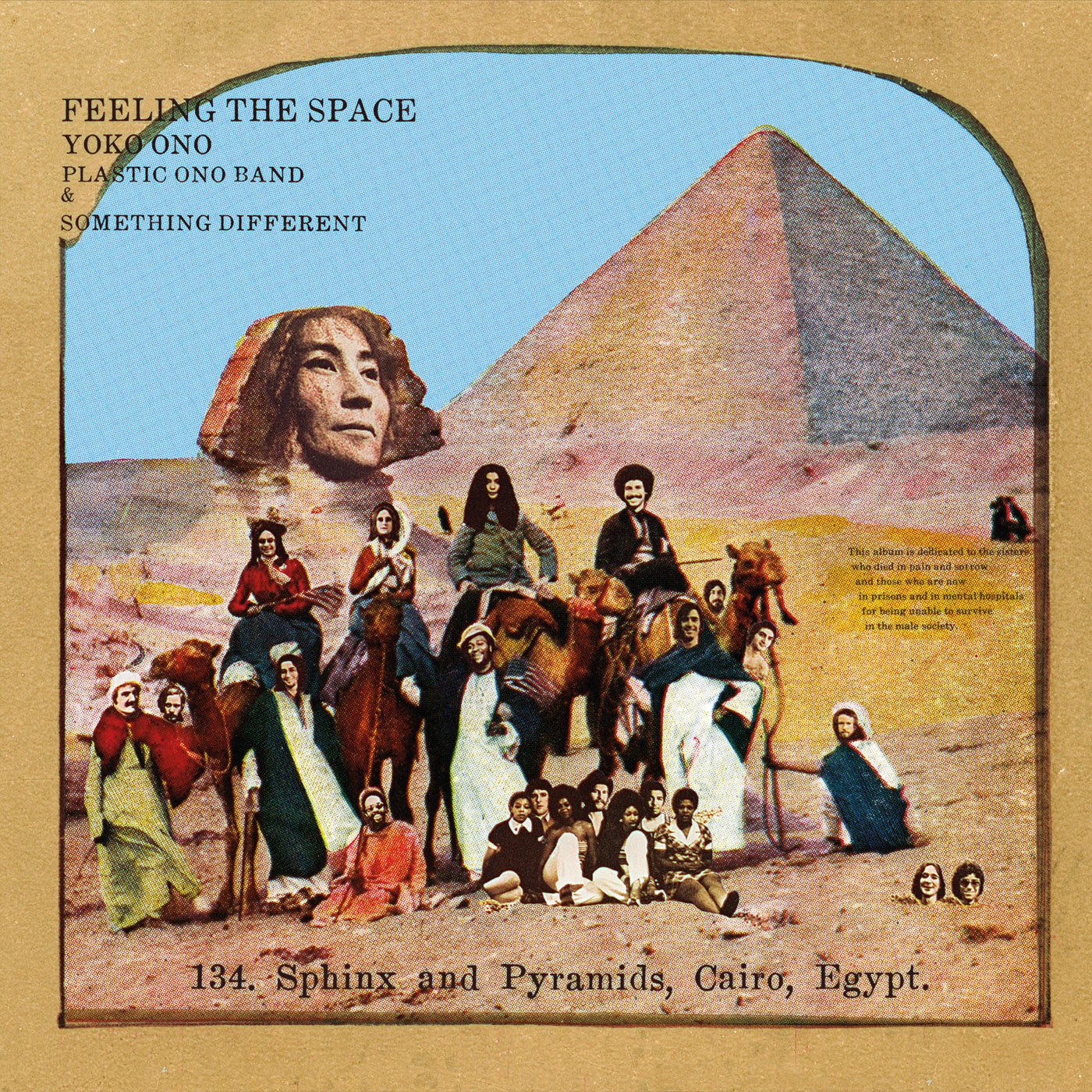 It came out as a single album – the full title was Feeling the Space and Something Different – and her husband was co-producer, playing guitar as John O'Cean on a couple of tracks.
By the time it was released however, he was out the door with their secretary May Pang, living in LA and promoting his own Mind Games album.
There is a feminist thread throughout the album which is dedicated to "the sisters who died in pain and sorrow and those who are now in prisons and in mental hospitals for being unable to survive in male society".
Ono had a difficult relationship with feminists, many of whom looked askance at this wealthy woman hitched to fame courtesy of her husband, who espoused equality and yet sometimes wore skin-tight hot-pants and tops.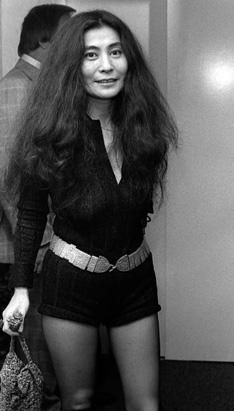 Others pointed to her song I Want My Love to Sleep Tonight on Approximately Infinite Universe as a piece of apologist nonsense: "Sisters, don't blame my man too much, I know he's doing his best . . . he was taught by his mothers to never trust girls, he was told by his fathers to never shed tears . . ." And so on.
But Feeling the Space was, if we can use the phrase, her "most musical album" to date.
With a superstar crew of musicians which included drummer Jim Keltner, pedal steel player Sneaky Pete, guitarist David Spinozza, saxophonist Michael Brecker, bassist Gordon Edwards (all of whom were also on Mind Games) and others, the music is crisply played and you can hear why in more recent years some of these songs – like the excellent Coffin Car – have appealed to remixers.
And something like the brittle A Thousand Times Yes is worth repeat-play even with her urgent song-poetry lyrics.
Tracks like the strident Woman Power with Lennon on bruising guitar anticipated the sound of her terrific Walking on Thin Ice in 1980.
Take Ono's wavering vocal out of If Only, as just one example, and there is a lovely, wistful country-flavoured ballad there with beautiful harmonica by Don Frank Brooks.
It is perhaps dogged by its own seriousness (Angry Young Woman) and best political intentions. But on a purely musical level – check the staccato groove of She Hits Back elevated by Spinozza, Keltner and pianist Ken Ascher – it was impressive.
How much of that was down to her songwriting or the musicians simply arranging around her is open to debate, but engineer Jack Douglas brought out the best in the sound.
Men Men Men which closes the album is kinda funny.
And that – for a long while – was the end of her solo career.

Feeling the Space sold in figures well south of modest, Lennon came back from the much-mythologised "Lost Weekend", she had a successful pregnancy and their son Sean was born in late '75. In 1980 they released the shared-space album Double Fantasy, about which some critics said hers were the more interesting songs.
Then her husband was shot dead before her eyes.
She became the professional widow for the rest of the Eighties across a series of very uneven albums often packed with star talent. As with Dylan, the Eighties were not kind to her.
There was a tribute album in '84 featuring Harry Nilsson, Rosanne Cash, her neighbour Roberta Flack, Elvis Costello and others.
And her Eighties rolled on, she even conceding that no one was actually demanding a new album from her.
Then after her spectacularly awful stage show New York Rock in '94 she returned to form with Rising ('95) and was embraced by the art-rock crowd (Bikini Kill, Sonic Youth), and there have been interesting remix albums in the past decade or so.
In the Nineties there was also the six-CD box set Onobox (two more discs than her late husband's Anthology) and a "greatest hits" compilation Walking on Thin Ice.
In recent years Marlon Williams covered Nobody Sees Me Like You Do (from '81s Season of Glass) in concert.
These days, at 86, Yoko Ono is still a practicing visual and conceptual artist, and as recently as last year she released an album Warzone on which she reconstituted some of her older material and included her version of Imagine, a song she finally got co-credit on.
But if you want to hear her at her very best, as a powerful avant-garde artist who crash-landed into rock culture, then her work up to Feeling the Space is where you should look.
As to Feeling the Space?
It is a flawed and often earnestly wordy collection but which – right from the flute-coloured ballad Growing Pain which opens the album – will pleasantly surprise those who only think of her as a screamer.
Feeling the Space was reissued on CD in 2017 with a number of extra tracks, all of which appear on Spotify. The original album was also reissued on vinyl through Secretly Canadian with insert material in 2017.
Elsewhere occasionally revisits albums -- classics sometimes, but more often oddities or overlooked albums by major artists -- and you can find a number of them starting here