Graham Reid | | <1 min read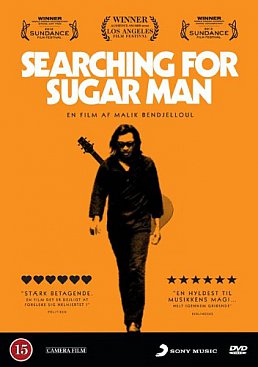 To be honest, for reasons I could never quite understand this doco about Rodriguez really took off. Was it because people hadn't previously heard of the guy (they should have been reading Elsewhere, see here) or actually thought he was dead?
Anyway this musically erratic, Dylan-influenced, Feliciano-on-acid singer-songwriter from Detroit in the Seventies got his bio-doco when a couple of South Africans decided to find out the details of his "death" (on stage some said) only to discover . . .
Rodriguez was actually bigger in SA and Australia than he was anywhere else because his stoner vibe and outsider status captured the imagination of those truly fine citizens -- and there was so little information about him.

This DVD is certainly worth seeing and it appears here because you can pick it up for just $15 at JB HiFi stores here . . . and if you buy this and another in their bargain bins (like maybe the terrific Captain Phillips) then you get a third DVD from the big bin for free.
Diplomacy says you maybe get Frankenweenie for all-round family entertainment?