Graham Reid | | 8 min read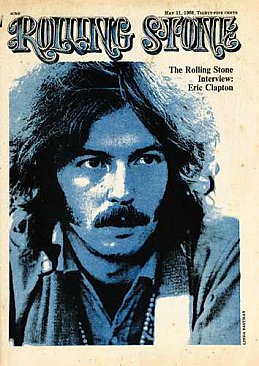 It's hard to pinpoint exactly when Eric Clapton -- once called "God" by his devotees -- ceased to be relevant. Certainly he still plays to huge audiences and his guitar playing remains technically undiminished.

But his albums are --with rare exceptions -- anodyne, his playing often bloodless and despite genuine efforts to find inspiration (working with BB King, his dreary Robert Johnson tribute illustrating how far removed he was from his muse, an album with JJ Cale) he is firmly on the margins of interest: respected, revered even, but not relevant.

His last great solo album? His blues album From the Cradle in '94 certainly topped the charts, but my money would be on Journeyman of '89 when you sensed, for the first time in many years, he was really pushing himself.

But anything in the Nineties or the past decade? Sparks but no fire -- and which, if any, of all those live albums? Obviously people have a sentimental attachment to Unplugged in '92, largely because of his lovely, heartbreaking Tears in Heaven. But . . .

Clapton was always a guitarist, first and foremost.

Punk may have done its best to expunge the Dreaded Guitar Solo from rock music but the offspring of Led Zepp and Hendrix are still out there, posturing and playing tedious solos while the singer tries to think up a line as pithy and smart as " 'Scuz me while I kiss the sky . . ."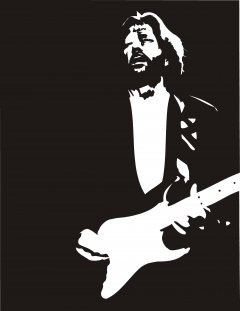 But these are guitar-rock young men, and as someone in Creem pointed out "heavy metal is for young men without a war of their own." The big question is, where do the old ones go, the Sixties boys who first fashioned all this rebel rock out of black r'n'b.

Mick Jagger' stage style shows the old bad boy has transcend from rock star into a kind of soul-review frontman. (For a while Jagger seemed to think he was Tina Turner, Peter Tosh, then on his solo tour convincing himself he was James Brown.)

But for an aging rock star that is perhaps the only available option - black musicians and their audiences have a notorious disregard for age and nobody seems put off BB King just because the man could get into movies half-price.

Clapton is luckier than most in this regard - as a blues musician he always had that option before him and that's why he's still here. It's also why he'll still be around with dignity (and a nice suit) long after the current crop of heavy heroes - enjoyable though they are - are trying to get their tattoos removed or else end up looking a little - um -- embarrassing?

But Clapton's output from the Eighties output has been erratic -- and there is a case to be made that by the end of that decade he had ceased to be relevant.

The evidence was all on Crossroads,, a six-album (four-CD or four-tape) set released in '89 which cames with an annotated booklet and in cover art by Rolling Stone Ron Wood.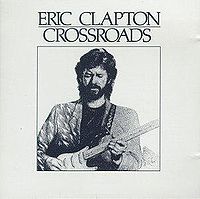 Unlike many such collections (Santana's of the same period), this wasn't a revisionist look at his career but presented a fair cross-section of all Clapton's periods and personae -- from the first Yardbirds studio session in late '63 through to his patchy - but his biggest selling solo album to that time – August of '88.

And even now it is crammed full of discoveries.

About a third of the chronologically ordered tracks are familiar enough (For Your Love from '64, Sunshine of Your Love with Cream in '67, Cocaine in '77 and so on); another third are live or alternative versions; and the remainder are unreleased recordings, among them a slow, restrained version of Robert Johnson's Crossroads (from a '70 Delaney & Bonnie tour).

Crossroads is the perfect title for this enormous, 73-track set. It conjures up Johnson whose razor-thin style Clapton unashamedly acknowledged and for Sixties longhairs it brings to mind the live version from Cream's Wheels of Fire double set, listened to at impenetrable volume at the pharmaceutical swap meets people called parties.

For another generation of up-and-coming guitarists poised to listen to Clapton anew it echoes the Ralph (Karate Kid) Macchio movie of the same name and again invokes the spooky voodoo Johnson magic. For those coming at Clapton, a legend whom they may have heard of but not heard, from the contemporary rock end there are some thrilling, raw and impassioned performances from that period before he was lost to lifeless, uncommunicative performances in stadiums.

Brought together by Polydor executive Bill Levenson (who was also responsible for the Velvet Underground box set and their unreleased recordings album) it was an 18-month labour of love to mark Clapton's 25th year in music and the CD version shot to the top of Billboard's CD charts within a month of its release.

The Yardbirds material ('63-'64) seems chosen more for its historical interest and unavailability than anything else. Material from Five Live Yardbirds (64) is passed over in favour of songs from the groups first studio session: John Lee Hooker's Boom Boom Boom, Jimmy Reed's Baby What's Wrong and Honey in Your Hips -- a little known but appealing Bo Diddley-type thing written by vocalist Keith Relf.

At the time Clapton had no British pop counterparts who could play a solo as sublime as the 20 seconds he crams into Good Morning Little Schoolgirl, or the barbed-wire sound of A Certain Girl.

Check his playing on I Wish You Would for a pointer where he would go in Cream.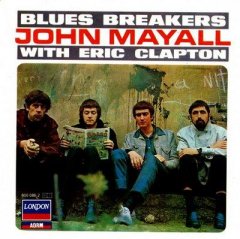 The year-long tenure with John Mayall ('65-'66) allowed him to get his blues purist attitude in check and listen to a broader range of blues guitarists. Out of the amalgam of Otis Rush, Buddy Guy, Elmore James and Freddie King he emerged as the most distinctive guitar hero of his generation.

The Mayall/Clapton material on Crossroads includes the improbable and rare single Lonely Tears (with Mayall doing strangulated vocal yelps) and its flipside, the instrumental Bernard Jenkins.

Better are the three tracks from the Bluesbreakers album -- the killer Freddie King track Hideaway, All Your Love and Clapton's first serious vocal outing on Robert Johnson's Ramblin' on My Mind.

And on this exceptionally well arranged collection the period ends with the line-up of the Bluesbreakers from early '66 which included the jazz-influenced bassist Jack Bruce on a live recording of Have You Ever Loved a Woman.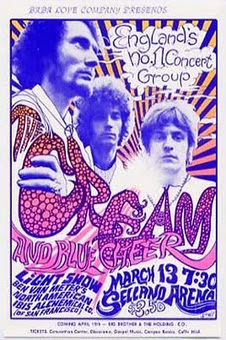 "The faithful are flipping out," reported Time magazine in '68 at the height of Cream-mania -- and after commenting on their "motley blur of polka-dot pants, fringe suede shirts, neck chains and psychedelic cowboy garb" acknowledged Cream "go beyond oddity into originality."

In that strange sartorial context the tracks by Cream -- the power trio of Clapton with Bruce and drummer Ginger Baker -- are approached with trepidation. Fortunately this collection errs in favour of the group's more economic singles and here are the odd and unsuccessful first one, Wrapping Paper, the still entrancing I Feel Free and the album tracks Spoonful (with an astonishing use of feedback as a natural part of Clapton's solo), Strange Brew, Sunshine of Your Love and Tales of Brave Ulysses.

The only live track is Crossroads (from Wheels of Fire, `68). A bonus is the previously unreleased Steppin' Out which adequately compensates for the also-unreleased but rather stiff version of Lawdy Mama, a particular favourite of Clapton's at the time.

Clapton's transitional bands between Cream and his Seventies solo career (the short-lived Blind Faith, the huge touring band of Delaney & Bonnie which he sat in with, and Derek and the Dominos) take the set into what many consider the guitarist's greatest (but most personally troubled) years.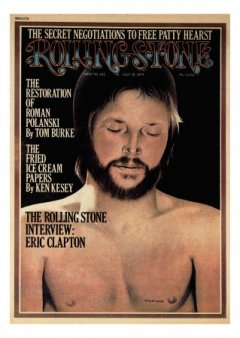 It is here Crossroads becomes an especially valuable document.

Not only is the familiar Layla here but so is an extraordinary version of Tell the Truth and the saucy Roll It Over (recorded during sessions for George Harrison's All Things Must Pass triple set). The previously unreleased versions of Key to the Highway and Crossroads give a big picture of his playing during this two year period.

Add to those five further unreleased tracks (including a scorching Evil) recorded for a second Dominos album and it is easy to see why this set has been so acclaimed.

After the guitar heroics and the agonized brilliance of his watershed Layla sessions it was almost inevitable his studio work through the Seventies and Eighties would suffer in the comparison.

However the space/time economies of compilations show just how many hits and well-received songs Clapton has released during that so-called "lean" period. (But does anybody enjoy twaddle like Promises and She's Waiting?)

Crossroads offers up a long but taut live recording of Bob Marley's I Shot the Sheriff (which cuts the studio version dead from the first few bars), the single Knockin' on Heaven's Door from '75, J. J. Cale's Cocaine and, curiously, another run at After Midnight which is used in a Michelob Beer advertisement.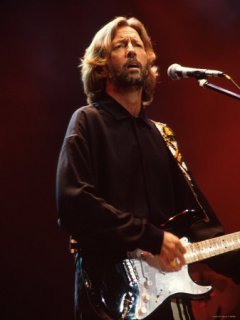 Compiler Levenson has also included five unreleased studio tracks (intended for albums) among them a cover of Peter Tosh's Watcha Gonna Do plus a strong version of Further on up the Road from a London concert in '77.

Crossroads is a huge set. But in sweeping up Clapton's first 25 years it also reminds you of just what has been subsequently lost.
In a few years there could, conceivably be, a set picking up his second 25 years.
But would it be of much, or any, interest?
Could it stretch to this breadth, emotionally or even in just the number of songs.

But there it is, Crossroads -- 73 tracks from the man they once called God . . . and who became the living link between hippies and yuppies.

Like this? Then check out the interviews, reviews and overviews at Blues in Elsewhere.