Graham Reid | | 1 min read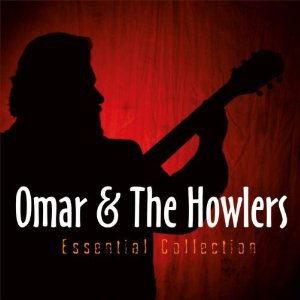 Out of Mississippi by way of the Lone Star State, Omar Kent Dykes is one of the tough Texas blues guitar players whose no nonsense style is perfectly complemented by his various line-ups (usually small) around his core band.
This non-chronological double disc collection -- which opens with a head-down 1991 live version of his Magic Man which owes a debt to that clenched-fist macho strut of Who Do You Love -- soaks up 30 tracks with guests or band members who include guitarists Papa Mali, Jimmie Vaughan and Magic Slim and sax player David 'Fathead' Newman.
Vocally Omar sounds like a mix of Southern funkmaster Dr John, Wolfman Jack, hoarse Springsteen and Jimmy Barnes, and he has the ability to shift between all four within the same song.
In the live tracks the crowd goes insane - which confirms he is one to be best enjoyed when the Lone Star beer is flowing.
You certainly need a freshener as Omar and the Howlers deliver sometimes flat tack, rocked-up blues that is coiled like tight metal spring. Material like the more brooding Bad Seed (with Papa Mali on electric sitar), the Creedence-like swamp rock of Mississippi Hoo Doo Man, the groove-riding Boogie Man and Snake Rhythm Rock, and the swinging Work Song (with saxes) mix up the mood, but you'd never accuse of Omar of being a thoroughly original writer.
Much of what you hear comes from Howlin' Wolf, Willie Dixon, Bo Diddley and other blues masters but screwed down tight and turned up with that Texas twanging guitar.
Good stuff, but really you do need a bar and a beer and the band on stage to get the full impact of these guys.
Like the sound of this? Then check out this.