Graham Reid | | 6 min read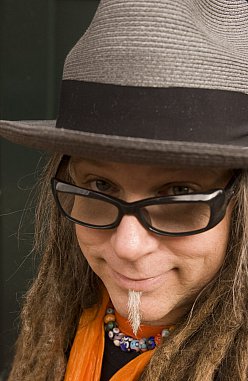 Malcolm Welbourne of the Austin-based band 7 Walkers delivers a cool line in New Orleans funk'n'blues, has Willie Nelson as a guest on the band's self-titled debut album, co-writes with Robert Hunter (lyricist for the Grateful Dead) and the band counts in its ranks George Porter of the Meters on bass.

Yet Welbourne – known as Papa Mali, a name given him by friends in reggae legend Burning Spear's band – has an interesting connection with distant New Zealand. He toured the country for the best part of a year in 1980 as part of duo with his friend Roy called Creole. And his daughter Megan Rose was born in New Zealand so holds dual citizenship.

His time traveling around the country came about by rare chance.

"I grew up in Louisiana, mostly in Shreveport and partly in New Orleans where my mother came from. Lion Breweries [in New Zealand] brought us down there. They had a talent scout Kel Dobson who would travel around America and the UK and find duos, mostly duos, who could perform on their pub circuit.

"Kelvin came through Shreveport and at the time we were friends but not really a full-time act. We would perform solo shows and would sit in with each other, but on this night I was sitting in with him and this guy came up after the set and said he'd love to take us to New Zealand. We were pretty young and thought that sounded exciting.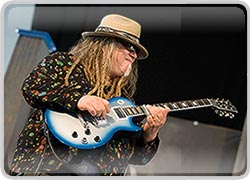 "He was in town for just that night and so we had to come to a decision by the next morning so we talked about it and decided to go for it. But we explained we weren't a duo per se, but he wanted both of us or none.

"We were based in Auckland, they paid out airfare and loaned us the money to buy a car and took regular payments out of our paycheck to pay for it. But we could sell it to have some money to go home on. We played an average six night a week, usually in the same town, and caused a stir because virtually all of the other duos on the circuit were performing top 40 hits and a few oldies.

"When we got down there we found that was what most people were expecting us to do. At the first show the bar manager showed us the dress code and a list of songs we were expected to play.

"Fortunately Roy's father, a lawyer, had looked over it and changed a few things so we had artistic control and could wear whatever we wanted.

"So we got off on a bad foot."

Thy were called into head office and told the expectations, but they were prepared. Roy's father was expecting a call, explained to Lion if they read the contract . . .

"Not a good way to start off a relationship, but when people saw what we did we pretty much became the most popular act on the circuit, so much so that a local Auckland paper did a front page article on us in the entertainment section. They photographed us at the railway station looking like we were busking.

"It was the brewery which came up with the name Creole, they needed something to explain what it was were doing."

Which was?

"Not too different what I do now, steeped in Delta blues and swamp music like Tony Joe White and funk stuff from New Orleans, some ragtime like Jelly Roll Morton, old blues like Son House, Mississippi John Hurt, Blind Blake . . ."

Welbourne says although New Zealand audiences weren't familiar with much of what they were doing at the time they warmed to it quickly because it was deep and different.

"We'd both being playing quite a bit by that time but what we provided was something unique, as young as we were playing this older style we were playing it well, finger-style acoustic and ragtime.

"We'd studied Ry Cooder which had lead us to older musicians like the Reverend Gary Davis. So we had a good solid background."

Welbourne's background in blues reached back to his early teen when blues guitarist John Campbell heard what he was trying to play – second generation blues as delivered by the young Rolling Stones and Yardbirds – and took him aside.

"He was my mentor and helped me get to another level. He said, 'If you like those guys you should listen to who they listened to.' So he started me on that path and taught me how to play bottleneck guitar, and open tuning that the older blues guys used."

Ironically it was his lengthy period in the Austin reggae band Killer Bees which brought him back, eventually, to his roots in Louisiana music.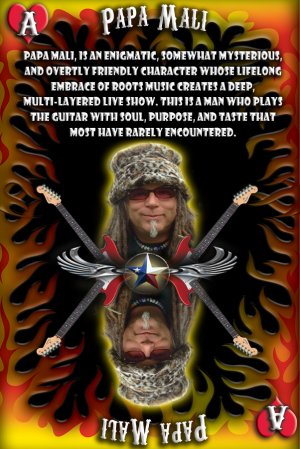 He'd taken a trip to Jamaica, hooked up with some local players, formed the band and scored an opening slot with Burning Spear's touring band. It was the mighty Spear's drummer Nelson Miller who gave him the name Papa Mali.

"I got to know Winston Rodney [Burning Spear] real well and he's still a personal hero because of all the Jamaican musicians I worked with – and this is no reflection on the others – he seemed to me to embody the true spirit of the music, not just in what he sings about but in the way he lives his life.

"He's never lost touch with his roots and that, as well as my experience with other Jamaican musicians, inspired me to go back to my own roots which were deep in their own way – and to really embrace my Louisiana culture.

"The thing about reggae is that someone like me could only go so far because they are not my roots, not my culture. So I was like an outsider, like a musicologist rather than a real participant somehow."

That said, Killer Bees – one of the first US act invited a Sunsplash Festival (in '87) and which headlined frequent at Austin's famed Liberty Lunch -- were inducted into the Austin Music Hall of Fame in 2005.

"I'd never lost touch with those roots and we'd be on the road with the band and at parties I would pick up a guitar and play this Delta music and they would say, 'This is what you should be doing'."

And today that is exactly what he is doing, and although he has lived in Austin for many years his mother and those of her side of the family that weren't lost in Hurricane Katrina and its aftermath are still there.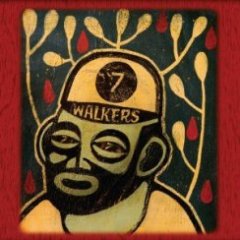 Oddly enough the band 7 Walkers – which he formed with Grateful Dead drummer Bill Kreutzmann – rarely play in Austin, they are too busy on the road on the back of their debut album.

In late 2010 they did an East Coast tour – "23 dates and all but two were sold out" – and there is another series of dates before a new recording session for their second album mid-year.

"There was some talk of us going to Australia just recently on a double bill with the Meters because George Porter Jnr is also our bassist. But there as some sort of conflict and the Meters didn't want him to play with another band on the same bill.

"But sometime in the future I'll be back in New Zealand. One of my favourite places to play was a pub in Parnell in Auckland called the Alex. That was one of my favourite places to hang out.

"When I was [in New Zealand] we got to make friends so it would be nice to get back and see them again."