Graham Reid | | 3 min read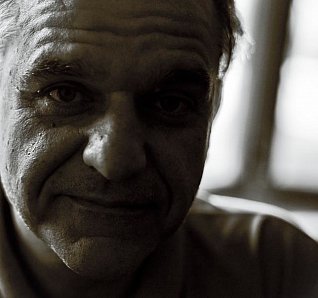 Wellington-based filmmaker Costa Botes leaped to national and international attention with his straight-faced mockumentary Forgotten Silver in the mid Nineties, a brilliantly realised investigation of the life and times of the New Zealand film pioneer Colin McKenzie (see here) which Botes co-directed with Peter Jackson from an original idea.
Using period footage and credible commentators, the doco offered such a persuasive overview of this imagined character that many took it seriously. Regrettably it is not readily available on DVD and is awaiting a time when Jackson can do a commentary track.
No matter, Botes is enormously busy and in recent yars he has turned his attention to rapidly turned-around and often rather gentle and unobtrusive docos about musicians such as the Windy City Strugglers (Struggle No More), Nigel Gavin (A Job with the Circus), blues singer Dave Murphy (Yes, That's Me), Paddy Burgin and the Woodenbox Band (My Sweet Town) and others.
One of his more remarkable pieces was his screenplay from a Bill Payne short story for the short film Day Trip of 2010 (directed by Zoe McIntosh) in which a gang member takes a ferry trip across Cook Strait. It appears on the Loop 009 collection.

With two new releases, Kathmandu Blues and the doco accompanying the Will Crummer album it was time to reconfigure the Famous Elsewhere Questionnaire into The Famous Elsewhere Questionnaire (Film Version) for him to answer . . .
And it comes as no surpise that he already has another film out there.
You may read more about his career and films at his website here, meantime -- between films -- he answers our questions.
The first film which really affected you was . . .
Fantastic Voyage

Your first (possibly embarrassing) role models in movies were . . .
The Beatles

Gregory Peck or Dirk Bogart, Scorsese or Truffaut, Pacino or De Niro, French or Italian cinema?
Dirk Bogart, Martin Scorsese, Robert De Niro, French cinema
If film was denied you, your other career choice would be . . .
Architect
The three films (yours, or by others) you would love everyone to see are . . .
Fuck! Mine – Forgotten Silver, Candyman, Daytime Tiger (not released yet)
Others: Chinatown, The Graduate, The 5 Obstructions
Any interesting, valuable or just plain strange movie memorabilia at home? Nope
The best book on film or film-making you have read is . . .
The Making of 2001 by Jeromy Agel
If you could interview any actress it would be . . . (And you would ask?)
No idea!
The three pieces of music you'd insist anybody watch (listen to?) because they might understand you better are . . .
Muddy Waters - Rolling & Tumbling, Eric Clapton – Layla, Ry Cooder – Paris Texas
The last DVD you bought or rented was . . .
Not very good
One film, residuals for life, never have to work again. The film by anyone, yourself included, which wouldn't embarrass you in that case would be . .
Anything by the Coen Brothers except Hudsucker Proxy and Burn After Reading; but especially Fargo.
The movie poster or photo of an actor you could you live with on your bedroom forever would be . . .
I can't think of anyone I love that much!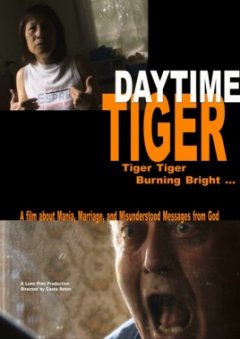 You are allowed just one great line in a film, and it is . . .
"You'd best make peace with your dear fluffy Lord …" (Malcolm Reynolds in Serenity)
David Bowie sang, "Five years, that's all we've got . . ." You would spend them where, filming what?
Oh Jesus! On the spot. Ok … if a doco, I would love to make a film about Derek & The Dominos.
If a drama, I am this close to completing a workable script about NZ aviation pioneer, Richard Pearse.
And finally, in the nature of press conferences in Japan, "Can you tell me please why this is your best film ever?"
My latest film (Daytime Tiger) is my best film ever because I have no idea how it happened. I was just better than ever at staying out of the way.