Graham Reid | | 2 min read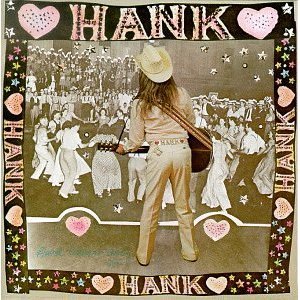 Back in '99, the country singer Garth Brooks adopted an alternate persona as the Australian-born pop singer "Chris Gaines" and released an album under that name. The idea was that Gaines was a real characterand Brooks would be playing him in a bio-pic to be called The Lamb.
The line between fact and fiction was to be so blurred that people would think Gaines was real.
The album was intended to be Gaines' greatest hits and . . .
All pretty silly, but there was worse.
Brooks told his record company that when promoting the story about Gaines (for whom Brooks changed his look, see below) his name shouldn't be mentioned as him being Gaines, that people were to be convinced Gaines was an actual singer.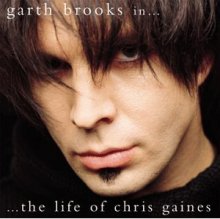 Brooks might have been a mega-selling artist, but even the record execs shrugged at this conceit.
Brooks persisted and promoted Gaines (he played him in a VH1 show) but the marketplace was confused and although the album went to number two on the pop charts it did nothing like the business of Brooks straight pop-country rock. The film was subsequently shelved.
Brooks wasn't the first in country musician to adopt another persona: Hank Wilson was the nom de disque for Leon Russell who had considerable country credentials -- but realised he was never going to get a break in Nashville with hair halfway down his back and for his connection to the likes of Joe Cocker and George Harrison.
So Russell got together some of the finest Nashville session players (including pedal steel player Pete Drake) and recorded an album of country classics by the likes of Hank Wiliams and Merle Haggard and became "Hank Wilson".
The country music DJs spotted the ruse straight away -- hard to imagine now that anyone didn't think that was Russell's distinctive, not to say sometimes annoying, voice -- but some mainstream critics fell for it and the album won considerable acclaim in the rock press.
Rolling Stone voted Hank Wilson as the most promsing new country artist of the year.
Some people loved this album, others couldn't have hated it more.
But as Peter Doggett noted in Are You Ready for the Country, "A genre that could make a star out Ernest Tubb would never baulk at Leon Russell's voice, and the entire enterprise was a success -- and pretty much an irrelevance".
Still, Russell would intermittently record as Hank Wilson and even squeezed out a Best Of, but attributed it to himself.
A thought occurs though, wouldn't it be interesting if Chris Gaines relaunched his career, not as a pop singer but as a country act . . . and did a tribute album to Hank Wilson? Maybe Stig O'Hara of the Rutles could be a guest.
Footnote: In a 2011 interview I asked Russell about Hank Wilson.
"I was actually quite serious about it and was trying to make records that sounded like the day before Elvis Presley came out. The way it happened was I was taking a car back from Hollywood to Tulsa and we used to talk in the studios about how rapidly those guys cut those records.
"I had to stop in truckstops and every one had 700 or 800 country cassettes in there for sale, so I bought about 100 and listened to them on the way back home and thought it would be huge fun to go down and make one of those records.
"I wasn't attempting to make new country but something that sounded old.
"I did 26 songs in two and half days, even more rapid than they were used to.
"It was a lot of fun and [the session musicians] had never heard of me, and I didn't play piano until the second day.
"And the name? I just wanted to be able to separate the genres and let people know these were country albums."
And the Rolling Stone comment?
"Yeah, ain't that sumthin'?"
For more one-off, oddities or songs with an interesting backstory see From the Vaults.