Graham Reid | | 1 min read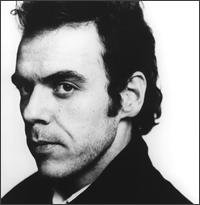 Songs of spousal abuse or domestic violence are never going to be pretty or common, in fact on a countback the most outstanding one prior to this by Hiatt was probably the gloomy and dark He Hit Me (It Felt Like a Kiss) written by Gerry Goffin and Carole King in the early Sixties.
They'd heard from Little Eva (who'd had a chart hit with their The Locomotion in '62) that she was being beaten by her boyfriend. She said it was because he loved her.
Their Hit/Kiss song was sung by the Crystals and produced by Phil Spector (who it would later be revealed didn't actually hit his wife Ronnie, just kept her a prisoner). That rather chilly song never enjoyed much radio play because it was rather too ambiguous and many read it as an endorsement of abuse and violence.
You wouldn't make that mistake with this John Hiatt song -- although the character doesn't actually do anything other than say "You married the wrong guy".
Hiatt delivers this from the point of view of a friend/possible lover of "this precious pearl" who does nothing/can do nothing but offer sympathy while feeling a deep sense of powerlessness and sadness as "she lives with the lies and the bumps and the bruises".
The outro "never gonna change/she's never gonna see" doesn't offer much hope either.
It's the Little Eva problem, in a different voice.
But then there was always this. They were confusing times for girlfriends in the early Sixties.
For more oddities, one-offs or songs with a backstory use the RSS feed to get regular updates From the Vaults.