Graham Reid | | <1 min read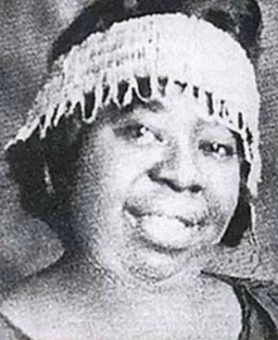 When Anita Ward scored a big disco hit with Ring My Bell in '79, the saucy yet somewhat lyrically bland song was in a long tradition of "ring my bell" metaphors in popular music.
As far back as '32 the raunchy Lil Johnson -- about whom little is known other than her catalogue of songs about sex, getting drunk, sex and more sex -- was singing "press my button, give my bell a ring" and even more graphically "c'mon baby let's have some fun, put your hot dog in my bun".
And this song was even then considered "trad". These barely coded messages about sex had been around since . . . possibly since Adam and Eve were kicked out of the Garden.
In Johnson's catalogue were titles like Anyone Want to Buy My Cabbage, Take You Hands Off It, Buck Naked Blues, Get 'Em from the Peanut Man (Hot Nuts) and the ever popular My Stove's in Good Condition.
Lil Johnson seems to have had a very . . . satisfying? . . . life, and makes Anita Ward (below) sound like she's inviting a gentleman around for tea and cake.
(For more such rudeness, see also Shave 'Em Dry, Bed Spring Poker and the more contemporary All the Things She Said at From the Vaults)
.
For more oddities, one-offs or songs with an interesting backstory check the massive back-catalogue at From the Vaults.
.