Graham Reid | | 1 min read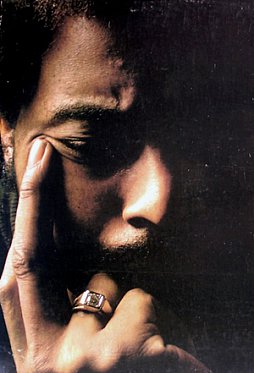 Southern soul songwriter Sam Dees was best known as the guy who penned hits and album tracks for the likes of Whitney Houston, Aretha Franklin, Gladys Knight and many others.
But in the late Sixties/early Seventies he recorded his own material to some small success, then put the microphone aside for the backroom writing.
But he was a fine interpreter of his own material and this demo for what became known as Come Back Strong on his acclaimed '74 album The Show Must Go On proves.
Dees' albums -- there are about a dozen -- aren't easy to find and you pay top dollar for even a secondhand version of the original vinyl of The Show Must Go On. He was one of the cornerstone artists of the Northern Soul scene in Britain.
But this track appeared on the superb three CD collection Take Me To The Water; A Southern Soul Story 1961-77 on the Kent label (available in New Zealand through Border).
That collection -- which won Mojo's Compilation of the Year in 2009 -- is a journey through heart-aching soul and funky r'n'b courtesy of Arthur Alexander, Percy Sledge, Wilson Pickett, Sam and Dave, Etta James, Clarence Carter and dozens of others across 75 songs, some of which were world famous and most of which were regional hits or never-weres.
Great collection -- and here's Sam Dees.
And it's just a demo.
For more oddities, one-offs or songs with an interesting backstory use the RSS feed for daily updates, and check the massive back-catalogue at From the Vaults.