Graham Reid | | <1 min read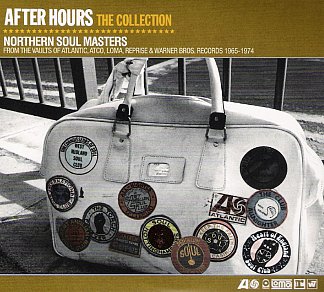 Northern Soul was a British phenomenon in the late 60s/early 70s when clubs in the north played beat-driven American soul for pilled-up patrons of venues like the famous Wigan Casino, the titular subject of a terrific doco by Tony Palmer.
The music was rarely from mainstream labels like Motown and much of it came on long lost or deleted singles.
A decade ago the archive label Rhino trawled the vaults of labels like Atco, Loma and Atlantic with the help of former British record importer and soul DJ Richard Searling produced three separate discs of these rare grooves.
Here all three are pulled together in a gatefold pack of 75 songs in all and, with a few exceptions (Ike and Tina Turner, Bobby Womack, Esther Phillips, Patti LaBelle, the Pointer Sisters), there is barely a household name among them.
And when the familiar names appear they surprise, like Ella Fitzgerald ripping into the Smokey Robinson/Temptations hit Get Ready.
But it is the wealth of lesser known if not obscure songs here which make this a treasure box of shoulda-been hits and a chance to discover greats like singer-guitarist Barbara Lynn (now 69).
This is the music which inspired Soft Cell, Dexy's Midnight Runners and more recently Plan B.
Good time listening, horn-driven party music mostly and the stepping stone to that remarkable Palmer doco.
Stonking soul grooves over three crammed discs.
Like the sound of this (and you should)? Check out this and this.