Graham Reid | | 2 min read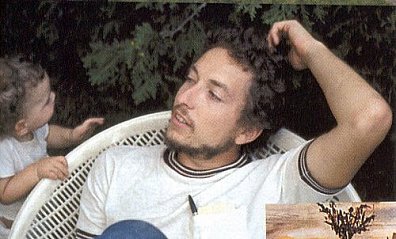 When it was confirmed in 2013 that the next installment in Bob Dylan's Bootleg Series would be a revisit to the Self Portrait period (and a few years either side it would seem) it seemed courageous.
That double album from 1970 was met with critical derision at the time ("Greil Marcus' Rolling Stone review famously opened with "What is this shit?") because it was a somewhat sloppy collection of covers of country and folk songs plus some originals and live stuff.
That said, my recollection of the album is somewhat different.
I remember very clearly that people played it frequently on lazy Sundays and at afternoon parties, and on stoner nights. It had that kind of vibe, and maybe at such a distance from America we were less attached to the whole "spokesman of a generation" label he was clearly rejecting.
Anyway, the previous albums John Wesley Harding and Nashville Skyline had clearly established the separation of man and myth, so it was possible to take Self Portrait for what it was. Just a bunch of songs.
And, as From the Vaults has previously noted, there are some quiet gems among them, like Copper Kettle and Belle Isle.
And given this new edition of the Bootleg Series entitled Another Self Portrait (1969-71) also included songs from the sessions for Nashville Skyline and New Morning -- it's a double disc of demos, unreleased songs, alternate versions and the originals without overdubs -- it was much more promising than an initial "more shit?" reaction might warrant.
There is also an edition with the complete Isle of Wight concert he did with The Band in '69 so . . .
Interesting too from this distance to consider that Self Portrait now looks like just a speed bump on a long highway rather than how it was greeted at the time. Then people were very attached to Dylan making Another Major Statement and scanning the lyric for clues to . . . whatever people scan lyric for.
When he released his Biograph box set in '85 there was a pertinent comment by Dylan in the lengthy essay which threw Self Portrait back into context, as if anyone couldn't really have guessed his intentions at the time.
"Self Portrait was a bunch of tracks that we'd done all the time I'd gone to Nashville. We did that stuff to get a [studio] sound. To open up we'd do two or three songs, just to get things right and then we'd go on and do what we were going to do. And then there was a lot of other stuff that was just on the shelf.
"But I was being bootlegged at the time and a lot of stuff that was worse was appearing on bootleg records. So I just figured I'd put all this stuff together and put it out, my own bootleg record, so to speak.
"You know, if it actually had been a bootleg record, people probably would have sneaked around to buy it and played it for each other secretly. Also, I wasn't going to be anybody's puppet and I figured this record would put an end to that ... I was just so fed up with all that who people thought I was nonsense."
No, Self Portrait wasn't a great Dylan album -- Greil ("shit") Marcus' wrote a new essay for this version -- but it did provide the soundtrack to many hazy days and contained some lovely songs . . . like this version of the Boudleaux Bryant/Gene Watson song Take Me As I am (Or Let Me Go).
Maybe this -- not included in the forthcoming set -- was a "message" song?
For more one-off or unusual songs with an interesting backstory see From the Vaults.