Graham Reid | | 2 min read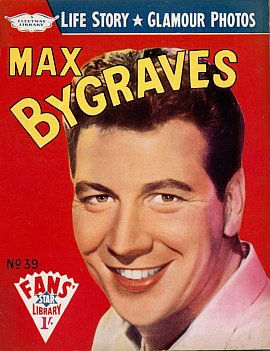 When George Harrison was interviewed for the Beatles' Anthology he spoke about the songs he heard in his childhood which somehow influenced him, and the other Beatles.
These days you get the impression from interviews with musicians that they were always incredibly hip and into something that no one else was . . . but Harrison was refreshingly candid when he said, "I don't understand people who say, 'I only like rock'n'roll' or 'I only like the blues' or whatever. Even Eric Clapton says he was influenced by The Runaway Train Went Over the Hill . . .
"I would say that even the crap music that we hated – the late Forties/early Fifties American schmaltz records like The Railroad Runs Through the Middle of the House or the British I'm a Pink Toothbrush, You're a Blue Toothbrush [sic] – even that has had some kind of influence on us, whether we like it or not.
"All that is in me somehow, and is capable of coming out at any point.
"It shows in the comic aspect of some of our songs, like the middle of Yellow Submarine."
That Toothbrush song – more correctly You're a Pink Toothbrush ("I'm a blue toothbrush") was a big hit for the British all-round family entertainer Max Bygraves who died in 2012 at age 89.
Bygraves was an enormously popular comedian, film and television artist, and cracked quite a number of hit singles, often novelty songs like the tongue twisting Gilly, Gilly, Ossenfeffer, Katzenellen Bogen by the Sea in the mid Fifties.
One of his most popular songs – which turned up on children's programmes on radio for at least a decade afterwards was You're a Pink Toothbrush. It's a boy-girl song with a breezy innocence about it.
What Harrison didn't know – and may never have known – was that this pap was co-written by someone very close to the Beatles, their music publisher Dick James.
Born Isaac Vapnick in London's East End, the man who became Dick James got the Beatles' publishing through their manager Brian Epstein – and became the luckiest man in Britain as a result.
He had been a singer in dance bands under a variety of names (Al Berlin and Les Sheridan among them), joined the publishing firm of Sidney Bron, sang the popular theme to The Adventures of Robin Hood on television, and was a friend of George Martin who would become the Beatles' producer.
But before he sat back and counted the money from the publishing of Lennon and McCartney and then Harrison, Gerry and the Pacemakers and later Elton John, he co-wrote You're a Pink Toothbrush under one of his many pseudonyms: Johnny Sheridan.
Now Beatles obsessives will note a whole series of odd coincidences here: James adopted the surname Sheridan (the Beatles played and recorded with a Tony Sheridan in Hamburg), he worked with Sidney Bron (father of Eleanor who appeared in Help!), was already connected with George Martin . . .
And interestingly enough, Max Bygraves – who sang with Judy Garland and was friends with Lionel Bart who also palled around with Epstein and the Beatles -- appeared on the same Royal Variety Show as the Beatles when John Lennon made his famous "rattle your jewellery" quip.
It was small world in British showbiz.