Graham Reid | | 1 min read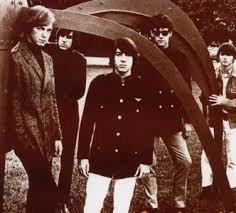 Even in the day-glo Summer of Love there were still bands which were somewhere between garage-band r'n'b rock (like Them) and the usual truths of a suburban garage full of sexual frustration, male teenage hormones and guitars'n'drums . . . and not much further unless you consider the sexuality more overt.
As with Fever Tree, an offshoot of the SanFan/Houston sounds of the little-known Underground/other bands of that pre-psychedelic period which included Moving Sidewalks (which included ZZ Top's teenage Billy Gibbons), the Blues Magoos and others.
Fever Tree had formed in early '66 in Houston and ,as the folk-rocking Bostwick Vines, had enjoyed some local acclaim. By the end of the year – with a name change – they recorded a debut single Hey Mister b/w I Can Beat Your Drum. Managed by the wife of the scene-maker and columnist for the Houston Post Scott Holtzman, they were introduced to a wide variety of classical music (Carmina Burana) as much as the raw rock'n'roll of the Sixties.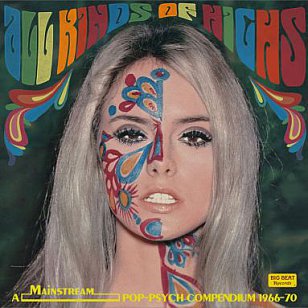 Although they subsequently enjoyed a massive local hit in mid '67 with Girl Oh Girl their career became as wayward as it was brief. But with I Can Beat Your Drum they sounded more at home getting gritty in a garage than frolicking in a field . . . despite their zeitgeist-capturing San Francisco Girls minor hit in '68.
This track comes from the excellent All Kinds of Highs double CD compilation released on Big Beat through Ace in 2012.
We featured the album here and another track from the collection here.
For more oddities, one-offs or songs with an interesting backstory check the massive back-catalogue at From the Vaults.