Graham Reid | | 3 min read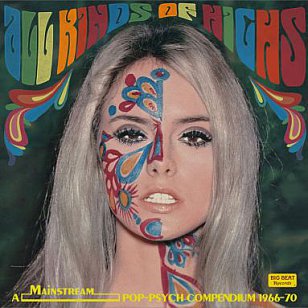 Back in the early Nineties when I first interviewed Fred Cole of the Portland garageband Dead Moon, he ran down the names of the bands he'd been in since the mid-Sixties. It was hilarious -- so Spinal Tap we were both laughing like drains -- that I said I could pick the year, if not the month, the band existed just from the name.
In the early Sixties Beatles-era he was in a Beatpop band called the Lords, then the Weeds (who I think were briefly the Weads to avoid confusion with the Seeds) then Lollipop Shoppe (great Anglo spelling, you can guess the year when marijuana happened in the culture), then the harder rocking Zipper . . .
Sort of the Originals, the New Originals, the Thamesmen . . . of Tap fame.
What's in name? Well, Martin Phillipps of the Chills told me an A&R man said to him (just as the Chills were about to get some traction in the US) that no bands had "the" in their name any more. I think was the Soundgarden/Nirvana/Mudhoney/Meat Puppets trickledown.
Yes, you can probably pick a period from a name.
So when do you think pop bands existed with such great names as The Tangerine Zoo, The Superfine Dandelion, The Fun and Games Commission, The Jelly Bean Bandits . . ?
Yep, we are dropped right into that cusp between American pop and the emerging hippie movement in 1966-67 when bands aimed for radio play (three minues folks, not a lot more) and cool acceptance by being "out there" (songs about the centre of your mind, straights like Mr Grey, natural children and slightly tripped out guitars and effects)
A great period in pop -- think Blues Magoos, early Jefferson Airplane, Electric Prunes et al -- but most groups never even made it to the Nuggets collection (or its various offshoots).
Incense and peppermints you never knew about, if you get my driffffffttttt.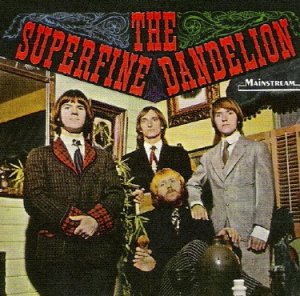 Which makes the double disc collection All Kinds of Highs (taking its name from a song by The Bohemian Vendetta) so important: here is not just breadth added to your Nuggets collection but music which spun off from Buffalo Springfield (the excellent Crazy Town, Move On Little Children by The Superfine Dandelion, right), the Association's harmony pop (Someone Must Have Lied by the Fun and Games Commission who had studied Good Vibrations as well) . . .
This is a world of harpsichords and mellotrons, lyric about "your mind", dreamy harmonies and flutes, and every now and again a band reverting to their garageband default position (Wrong Black Bag with rocking frontwoman Christine Bernadoni who knew her Joplin and the stunning guitarist Tom Meccariello).
The Art of Lovin' -- singers Gail Winnick and Paul Applebaum - could have been the Jefferson Airplane of Boston.
Yes, these are also the sounds of lost talents and opportunities -- just who played that guitar solo in the eerily echoed-out You've Got the Power by The Art of Lovin'? Paul Applebaum since you ask), which almost makes them even more exciting.
So where did all this obscure stuff come from?
New York's Mainstream label -- known for it's jazz roster -- underwent a direectional change in the late Sixties which was typical for the times. Its A&R boss Bob Shad decided to cross the country grabbing emerging psychedelic bands and stamp them out on albums . . . which went largely ignored by the rock press, aside from the Amboy Dukes (whose raw baby Please Don't Go is a highpoint here) and Big Brother and the Holding Company.

Shad had a good ear for a single however and although many of them failed to chart, listening through to this double disc you have to ask yourself, why were Fever Tree not as big as Gary Puckett and the Union Gap (they mined similar territory)? Why not Cleveland's Tiffany Shade who delivered searing angst-ridden garage-psyche on the exceptional generational shift of An Older Man?
And You're a Drag by Off-Set is a better-than-fair stab at nasty folk-rock with Dylan's Positively 4th Street as its template.
Equally of course you can say, Oh never, the Scarlet Letter but maybe the female-fronted Growing Concern (who cover Stephen Stills' Sit Down I Think I Love You).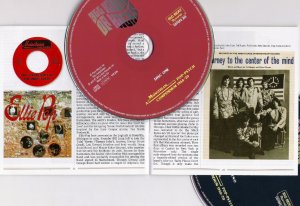 Oh and yes, let's concede Ellie Pop's Can't Be Love could have been a b-side for Lollipop Shoppe. Or Spinal Tap.
Yes, a lot of acts here sound like someone else because they are working the concept of psychedelic pop, so there are suggestions of the later Monkees here (Orient Express' Indo-pop/harmony-driven A Little Star) as much as Paul Revere and the Raiders' garageband freak-out (Superfine Dandelion's Day and Night).
So as much unintentional hilarity as unrealised genius on a brim-full 52-song double disc with a thoroughly engrossing liner note essay.
Pop rarely gets better/worse, more clear-headed/tripped-out than this. A floral tapestry to fracture the looking glass of your crucified mind.
Like the sound of this (and you should) then check out this and this and this and this. Or just go here.