Graham Reid | | 1 min read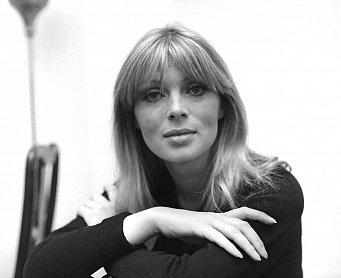 When the statuesque Nico was introduced into Velvet Underground by Andy Warhol, she was fresh from a relationship with Bob Dylan and was keen to record this song he had written.
However she fell between the egos of Lou Reed and John Cale who were advancing a very different agenda, and it didn't include covers . . . even a good one written by Dylan.
As Clinton Heylin notes in his thorough and dense account of every Dylan composition Revolution In The Air; The Songs of Bob Dylan Vol 1 1957-73, Dylan had written about and for his former partner Suze Rotolo and Joan Baez . . . but I'll Keep It With Mine was "written for, and apparently about, his travelling companion from Paris to Vernily [in Greece], Nico".
As she later observed, "He did not treat me very seriously but at least he was interested in my story . . . As I was from Berlin, he asked me if I knew the playwright Brecht . . . For a man who was preaching about politics he did not know his history too well . . . We went to Greece for a short time . . . and he wrote a song about me and my little baby".
Dylan seemingly offered it to her exclusively and didn't record it for his own albums Another Side and Bringing It All Back Home. He had demoed it quite some time previous however in June '64 (it's on The Witmark Demos in a piano version) and did revisit it from time to time and a couple of Dylan versions have appeared, on Biograph and The Bootleg Series Vol 1-3.
Nico of course brings her distinctively deep and almost monochromatic voice to it but although she convinced the reluctant Reed and Cale to rehearse it for the VU debut they sidelined it.
However they, with Stirling Morrison, did record this version for Nico's solo album Chelsea Girl produced by Tom Wilson who had recorded Dylan's moving version which appeared on Biograph.
Other artists have covered it too but few with such idiosyncratic distinction as Nico.
For more oddities, one-offs or songs with an interesting backstory stay tuned to From the Vaults.