Graham Reid | | 3 min read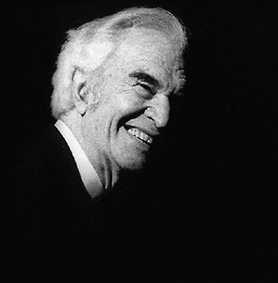 Dave Brubeck, whose hit album in 1958 was Time Out, understands time better than most of us. In December 2010 he turned 90 and although ailing, as expected, he had been playing right up until his late 80s – and been collecting awards and accolades.

For many jazz listeners and critics Brubeck was always considered an intellectual rather than an instinctive musician, although the idea of native talent accounting for greatness in jazz is condescending and denies the musicians' intellectual capabilities.

Try telling Wynton Marsalis, or any black artist, their art is instinctive and see how far you get. Kinda racist really, isn't it?

That said, Brubeck was a jazz scholar. He studied with Darius Milhaud, experimented with classical idioms in jazz, took his jazz investigations into what we now call world music, and put the idea of shifting time changes at the forefront of his playing.

But he also committed that most grave of jazz sins: he became popular. The jazz world is a weird one, much like indie-rock: commercial success works in direct relation to the words "sell out." Ask George Benson or Charles Lloyd.

Yes, Brubeck had A Hit. It was the clever, memorable and innovative Take Five from that equally canny Time Out album. That was enough for many jazz critics who, from then on, could cheerfully dismiss him.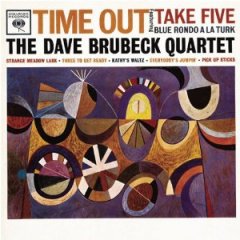 Brubeck's early career repeatedly received a record-company massage from his grateful label Columbia/Sony: there was the box set Time Signatures in the early Nineties and a decade later the simultaneous release of three remarkable albums: Red Hot and Cool from the mid Fifties, the double disc recorded live at Carnegie Hall in 1963, and Jazz Impressions of Japan from '64.

There was also a collection of the pianist with singers such as Carmen McRae, Louis Armstrong, Tony Bennett and even Peter, Paul and Mary. It wasn't that interesting, but no matter. The others sound as fresh now as yesterday, if yesterday was that time when jazz, rather than rock and pop, was the language of the American sophisticate, the late Fifties and early Sixties.

These three albums -- remixed, remastered, re-annotated -- present an essential cross-section in the early career of Brubeck, most with his famous quartet, the other members of which were drummer Joe Morello, bassist Eugene Wright and the signature saxophonist of Brubeck's sound, Paul Desmond.

Brubeck might have been the buttoned-down married guy who played piano in the music room and looked like he'd stepped out of a Life magazine ad for Studebakers, but Morello came off as the moody, inner-city dreamer who would write melodies for Audrey Hepburn or a girl he saw on the streets of Tokyo.

And on Jazz Impressions of Japan, with Desmond on shakuhachi-styled alto (notably on Fujiyama), you can hear the romance and longing this formidable quartet could conjure up.
But as with the perpetual Lennon/McCartney divide -- with one the cynic and the other the romantic -- this simplistic separation between Brubeck and Desmond doesn't quite stack up.
On Jazz Impressions of Japan there's a fragmented sense of yearning in Brubeck's playing on Fujiyama, while Desmond seems to go through predictable changes on Osaka Blues. Elsewhere Desmond pulls off remarkable depth of meaning while Brubeck simply hammers out those famous block chords.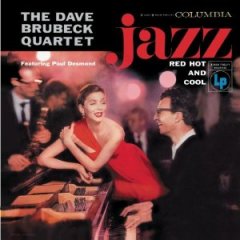 Red Hot and Cool takes its title from a line of lipsticks Columbia was cross-promoting at the time (check the cover) but captures Brubeck and band cutting a fascinating, almost elitist, phraseology into jazz.
Time changes peppered the music, his classic tune The Duke (which Miles Davis among others covered) is here, and there's even now a feeling of boundaries being ridden and the jazz envelope being opened for scrutiny.

The most exciting album in these welcome reissues is from the date at Carnegie Hall. As on the best live rock albums -- Dr Feelgood's Stupidity, Frampton Comes Alive and Thin Lizzy's Live and Dangerous for example -- the audience is part of the experience.

To hear a crowd bay with delight, to feel the vigorous bounce of Desmond and Morello locking together, or the restrained intelligence Wright displays on Bossa Nova USA, is to be transported to another realm -- and era.

Brubeck's music was intelligently driven by a repository of musical knowledge and, perhaps better than all that, thoroughly enjoyable.

Might be nice to discover, or rediscover, him before time -- that guiding principle of his music – overtakes him.