Graham Reid | | 3 min read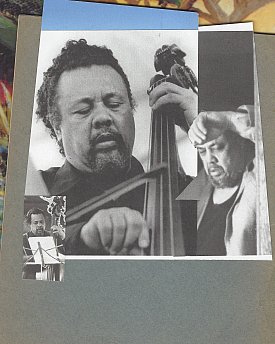 As with pop and rock, jazz artists go in and out favour with audiences. At Elsewhere we've essayed the case of Charles Lloyd and Dave Brubeck for example.
Some certainly remain fixed in the firmament: John Coltrane and Charlie Parker for example. Others – Miles Davis perhaps the most obvious example – people pick and choose the period they prefer.
Some like Sun Ra, Ornette Coleman or Alice Coltrane languish for a while then leap back into attention when rock stars like Henry Rollins or Thurston Moore drops their name. Or they die.
Then there are those like Dizzy Gillespie, Duke Ellington, Billie Holiday and Charles Mingus who are always respected and cited, but you suspect not as much listened to as you might expect.
Wynton Marsalis certainly elevated Ellington when his neo-con movement took off – although relegated free jazz and other hard bop players – but it often takes the reissue of a classic album for these artists to get the column inches again.
Or, as happened recently with John Coltrane, the discovery of "a lost album".
And it has happened again, this time for the great bassist/composer Charles Mingus, almost 40 years after his death at age 56.
But this discovery is not, as with the Coltrane a single album studio session, but a whopping live set recorded for radio in 1973. The music runs almost four hours and there's 40 minute station announcement-cum-interview with drummer Roy Brooks also.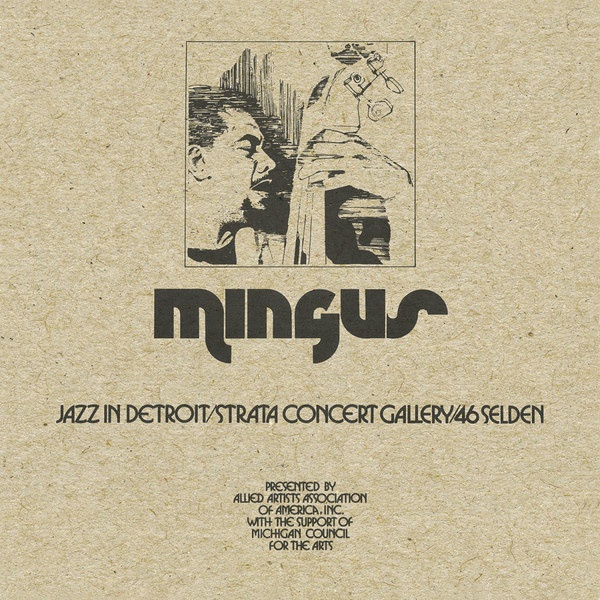 Jazz in Detroit/Strata Concert Gallery/46 Selden (through BBE, available on Spotify) is magisterial in its scope and caught Mingus at one of his many late-period peaks, being recorded over a week of dates in February in Detroit's Strata Concert Gallery.
They were broadcast live on the public radio station from Strata Records at 46 Selden (hence the mouthful title here).
If you paid in advance the ticket price was US$5, and just US$6 on the door.
That seems unbelievable these days – it was less than US $30 in today's money – and you certainly got great value from the evidence on the tapes.
The album set – which comes as five LPs – opens with a furious 25 minute treatment of Pithecanthropus Erectus (from '56) which sounds like Mingus and the band of drummer Roy Brooks, trumpeter Joe Gardner, pianist Don Pullen and tenor player John Stubblefield have just discovered it and are throwing everything into it.
It explodes with energy and the solo by Pullen sounds like he's cling to the reins of a runaway horse and Brooks drops very large bombs and machine-gun rapid fire during his time in the spotlight. Everything is white-knuckle and going like freight train into free playing from about 16 minutes in before it hauls itself back into shape (thanks to Pullen then that Brooks solo) and it closes on a high of ensemble playing which swings.
Elsewhere Mingus revisited equally familiar material with rare enthusiasm: the stately but vibrantly energetic ensemble piece Orange was the Colour of her Dress Then Blue Silk; Ellington's C Jam Blues (the Duke was unwell and would die the following year); Celia here in an alternate take, Peggy's Blue Skylight . . .
Of course the material is just the springboard for these players who really stretch out: the shortest pieces are the two 12-minutes takes of the ballad Dizzy Profile (the spotlight on Gardner, but Stubblefield playing deliciously warm tenor in both versions and Pullen mercurial in the alternate take). But most pieces exceed 20 minutes.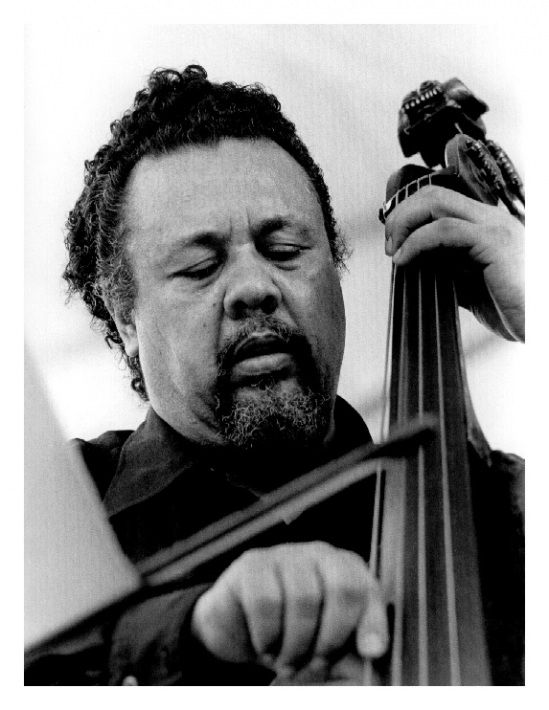 This collection might not make the great wave that the "lost" Coltrane album did, because, as noted, 'Trane is fixed in the jazz firmament and Mingus was always perhaps a more difficult for those just dropping in.
A year prior to this edgy live music he had, for example, constructed his orchestrated Third Stream album Let My Children Hear Music (produced by Teo Macero), one of the greatest of his fascinating career.
But Jazz in Detroit is far from a difficult proposition: it swings (Orange Was Her Dress), respects the past (Gillespie and Ellington), refers the the blues (his Noddin' Ya Head Blues) and can take off into hard-bop.
It encompasses a considerable range from tight ensemble work to fearless soloing, and it is a lot of Charles Mingus music in one gigantic chunk.
Jazz is almost always at its best on the bandstand and on listening to this it makes you wish you'd been in Detroit at the time.
And had a few bucks, even very few would have done, to get in the door at the Strata Concert Gallery.
This set is available on five LP or five CD formats from Southbound Records in Auckland (see here)