Graham Reid | | 6 min read
Fifty years ago this weekend, jazz drummer Frank Gibson played his first public concert as an 8 1/2-year-old. And he's never stopped. The son of the late drummer Frank Snr, he has played rock and pop, appeared on over 150 albums and helmed three great Kiwi jazz bands: Dr Tree, Space Case and Jazzmobile. The fusion group Dr Tree won most promising group in the 76 Rata awards and his Rainbow Bridge was a finalist in best jazz album at the 2004 NZ Music Awards.
Q: Congratulations on 50 years of playing. Do you remember that first time you played in public?
A: Yeah, my dad had been teaching me informally since I was about 6, it was rote learning and not reading. We played a duet at the Auckland Town Hall. We got an encore and went back and improvised something. It was one of a concert series called Jazz Wagons and you could fill the Town Hall for concerts by local musicians.
Q: Were you any good?
A: Apparently I was. I was a child prodigy, according to others. I got that tag. Then there was a kids' band called the Juvenolians and at 10 I was out playing dances. [British band leader] Ted Heath came here with his big band and played the Civic and I thought that's what I wanted to do. He heard me play and asked my parents if he could take me back to London. Of course they said no and I wasn't interested either. My dad was very encouraging but also pretty strict.
Q: Did you ever want to rebel and say, "Dad, I wanna be an accountant"?
A: Funny you should mention that, I took accountancy at Mt Roskill Grammar and [bassist] Andy Brown's father said I should be an accountant.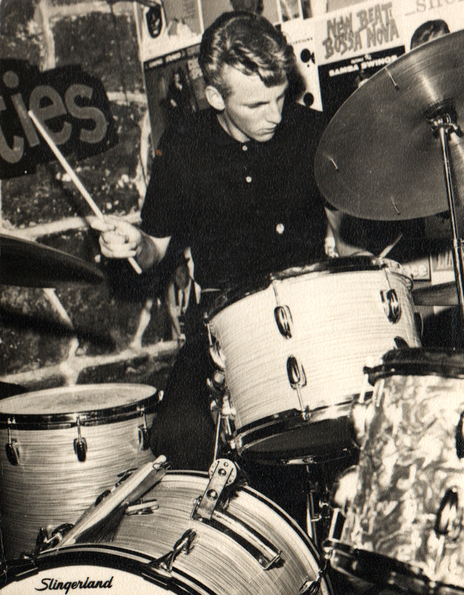 Q: In the early 60s you played at clubs like the Montmartre and Embers.
A: Yeah, when I got out of high school - where I was in a group that played at the Mt Albert War Memorial Hall regularly - I went straight in Mike Walker's group at the Montmartre and that was the trio in town.
I felt pleased with myself, maybe overly pleased because I lasted a month and got fired. I was at the movies when I should have been practising. I practised for a year then Mike asked me back. I was ready for it then.
But then he went to the Embers and I stayed in the Montmartre with [pianist] Crombie Murdoch. When I was there Andy Brown came into my life. I'd seen him before but was too afraid to speak to him because he was so good. But he sat in one night and asked me if I wanted to go to Australia. I was about 20 and wasn't that confident but he came round and asked my parents and so we went.
In Sydney we played and jammed with people like [saxophonist] Bernie McGann, then the owners from Montmartre called and wanted a band for six nights a week. We could only work one in Sydney so we came back. Later Andy went back to Australia and I went to the Embers. I was always playing with people older than me and they were very helpful.
Q: Then the Beatles arrived, and music changed. Your music did, too.
A: The band at the Embers would do Chicago and Blood Sweat and Tears covers so it was like fusion, but we played solos. That's when I met Bruce Lynch, the bassist.
Q: Your place in Duke St was quite notorious.
A: Yeah. Bruce wanted somewhere to live so he stayed, then Bob Jackson from Napier ended up staying, then Tony Barry, the actor from Australia who worked with Bruno, came. He gave us $50, the only money he ever gave, but he'd iron our shirts as long as we were interested in his stand-up routines, which were not very good.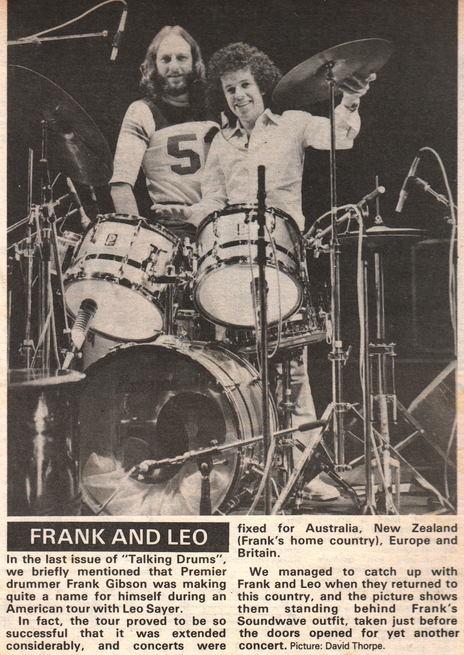 There were a lot of parties and a lot of playing. On Saturday mornings we'd transcribe music then practise in the afternoon and go to the gig from 10pm until 2am. Then we'd come back and play right through the night.
Q: You also played with the likes of Leo Sayer. What was it like being a jobbing musician on tour for people like the Four Tops and so on?
A: I did a world tour with Leo in 78. I didn't have time to think about playing with people like the Four Tops because at the time I was never a great reader of music but my ears were always good. Dionne Warwick was the first one, I was about 24. Her drummer couldn't get in the country, he'd had too many drug convictions, so I got thrown at that.
We rehearsed and she had some very difficult Burt Bacharach and Hal David melodies. The next day was the concert in the Auckland Town Hall and I hadn't even seen her at that point, but she came to rehearsal wearing her fur coat in the daytime and sang one and turned around and said, "I believe we have a mutual friend." It was [expat pianist] Mike Nock who had been in her group. So there was a connection which made me relax.
Q: The fusion years of the 70s saw you at a particularly inventive and progressive phase of your career in Dr Tree.
A: Dr Tree was a real energy band. Charley Gray was our manager and we'd done a Tauranga Jazz Festival but couldn't find anywhere in Auckland to play. Then we found the old Globe Hotel which had a bar upstairs. We asked for a month, put our own person on the door and did our own advertising, pasting posters on the backs of buses.
It was packed, 50c to get in and we'd make about $15 each a night. In 76 we made the Dr Tree record and trumpeter Kim Paterson was playing out of his skin. We wrote originals and that album has become a seminal fusion album in this country.
Q: You went to London in 77 for three years.
A: I was 31, wanted a change, so bought a one-way ticket. I'd never auditioned in my life but would be in rooms with 20 drummers auditioning for disco gigs. I got some jazz gigs and session work where you had to play everything. I was getting three or four sessions a week. I was also in some nice bands like the Morrissey-Mullen band with Bruce Lynch.
Q: You reconnected with pianist Alan Broadbent and his music is of space and refinement, and that led to some of your finest music on albums like Song of Home.
A: Yeah, we'd had a trio but hadn't played together in over 10 years after he went to Berklee in Boston. But he started coming back to see his parents and we'd do a trio tour with Andy. In 84 I said we should make a studio tape to remember what we did. He played beautifully and I pulled back to a low level and not too busy. I got home and Alan rang saying it was an album.
It started our careers together and was Alan's first trio recording. Then the next year we made another. They just kept coming.
Q: Your great musical relationship has been with bassist Andy Brown.
A: Oh, yeah. The chemistry was there from the beginning even when we weren't playing that well. Then it became very good and we did all the late Pat Shaw's Cotton Club concerts with people like Sonny Stitt - the closest I ever got to Charlie Parker, apart from Red Rodney, and we did that one too.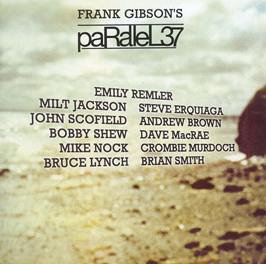 Everyone that came through we did - the late Emily Remler, Milt Jackson and so on - and some ended up on the album Parallel 37 in 80-81 with people like John Scofield, Bobby Shew, Mike Nock and the great pianist Dave McRae.
Q: You've always taught privately but in recent years you've been at the university.
A: Ten hours a week at Auckland and at Massey for four hours.
Q: You've also resurrected Jazzmobile with some students. Do they kick you along, or can you still match them for energy?
A: I kick their butts, that's what they are in there for.
Q: You were in Perth for five years.
A: At the Edith Cowan University from 1991-95 as a fulltime lecturer.
Q: You went through the usual things which can take a lot of musicians down. Your wife, Rosie, was your saviour wasn't she?
A: I'm lucky she is still here. She was the stabilising influence, especially when we were touring the world with Leo. There's not many women who would still be here. Well, there's two that aren't.
Q: And you have a son. What's his name?
A: Frank.
Q: That'll be Frank Gibson III then?
A: He's Frank Gibson IV, actually, my grandfather was also Frank.
Q: Last words?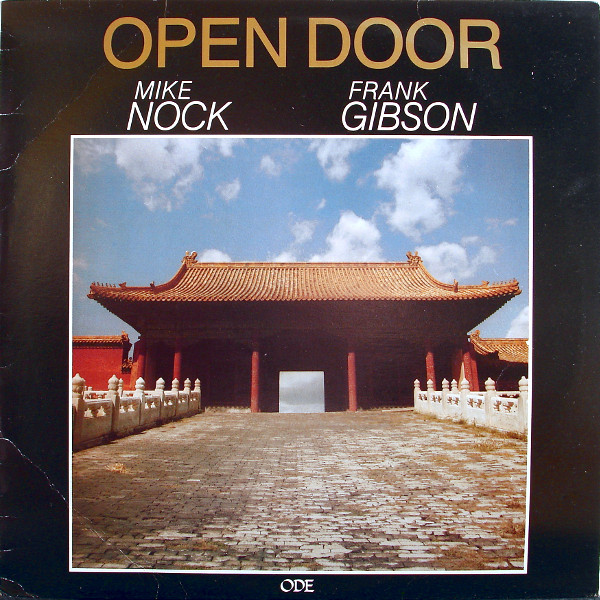 A: I really believe when you get with like-minded musicians it's not about you but it's the music. The bands I was privileged to be in locally were Dr Tree, then Space Case and Jazzmobile. Of the albums, I'm most proud of the one by Dr Tree and Song of Home. Andy played on the first two trio albums with Alan and the American bassist Putter Smith did three or four others, but he still thinks that's the best and he wasn't even on it.
The Open Door duets with Mike Nock in the late 80s was also one of the best. There was a controlled freedom and six or seven were done spontaneously in the studio.
Q: A busy life then?
It's been good travelling. So far.