Graham Reid | | 2 min read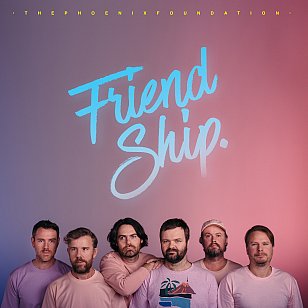 From time to time Elsewhere will single out a recent release we recommend on vinyl, like this one . . .
.
"Five years have past; five summers with the length of five long winters! And again I hear" . . . the beguiling and welcome sound of Phoenix Foundation with their soft murmur.
In the five years since GUYD (Give Up Your Dreams), the various members of this often enchanting Wellington ensemble have been involved in other projects, but to these ears few are as fully satisfying as when they are together as PF.
And – after the uptempo British pop folk-rock opener Guru – this album of crafted dream pop and ballads with an undercurrent of unease in the lyrics pulls the listener in, in much the same way as Flaming Lips' most recent American Head does.
It's in the subtlety, classy arrangements, the counterpoint of surface beauty and inner tension . . .
For example, the languid, weightless Tranquility (with Hollie Fullbrook of Tiny Ruins on backing vocals) sits on a bed of piano and synths which might have come from the softer end of Brian Eno's Before and After Science period. It is a glorious reverie and reflection on innocence and childhood before "the age of anxiety".
Miserable Meal (with the NZSO) and the stately, walking pace of Decision Dollars (also with Fullbrook) might come with melodic moods which would have been at home amidst the better songs like #9 Dream on Lennon's Mind Games, but the words tell you something different: "all aboard the SS Shithole" on the former; a hangover on the latter.
These songs are guaranteed to raise a smile as they seduce with their soft-rock Eighties vibe.
The Hounds of Hell (with Nadia Reid offering a delightful vocal) may refer to Dante's Inferno but there is an optimism here that love can conquer and survive all.
There has been a lot of dream pop around in New Zealand music in recent years; Neil Finn's Dizzy Heights and parts of Out of Silence; Elroy Finn's Elroy; some of Fulbrook's Olympic Girl (as Tiny Ruins) and French for Rabbits' The Weight of Melted Snow . . .
It is a rewarding style in that it allows for flights of fancy as much as reflection.
The thoroughly enjoyable and more upbeat Landline here has a yacht-rock vibe and a disco-funk bass part. It would fit seamless on MOR radio between King Harvest's Dancing in the Moonlight and Van Morrison's Moondance. Which is a compliment (but this is more wry than both of those).
Attention will doubtless settle on the excellent Former Glory in which Lukasz Buda sings of his journey from Poland to this country and feeling out of his depth (over uneasy strings), some specific memories ("I had to fight Darryl, he took my lunch") and reflects on the song's own meaning with "this is not made up story about my former glory . . . what I'm trying to say, it ain't easy to find your way". Then it soars to a personal epiphany with "I started a band my best friends, and it was THIS band . . ."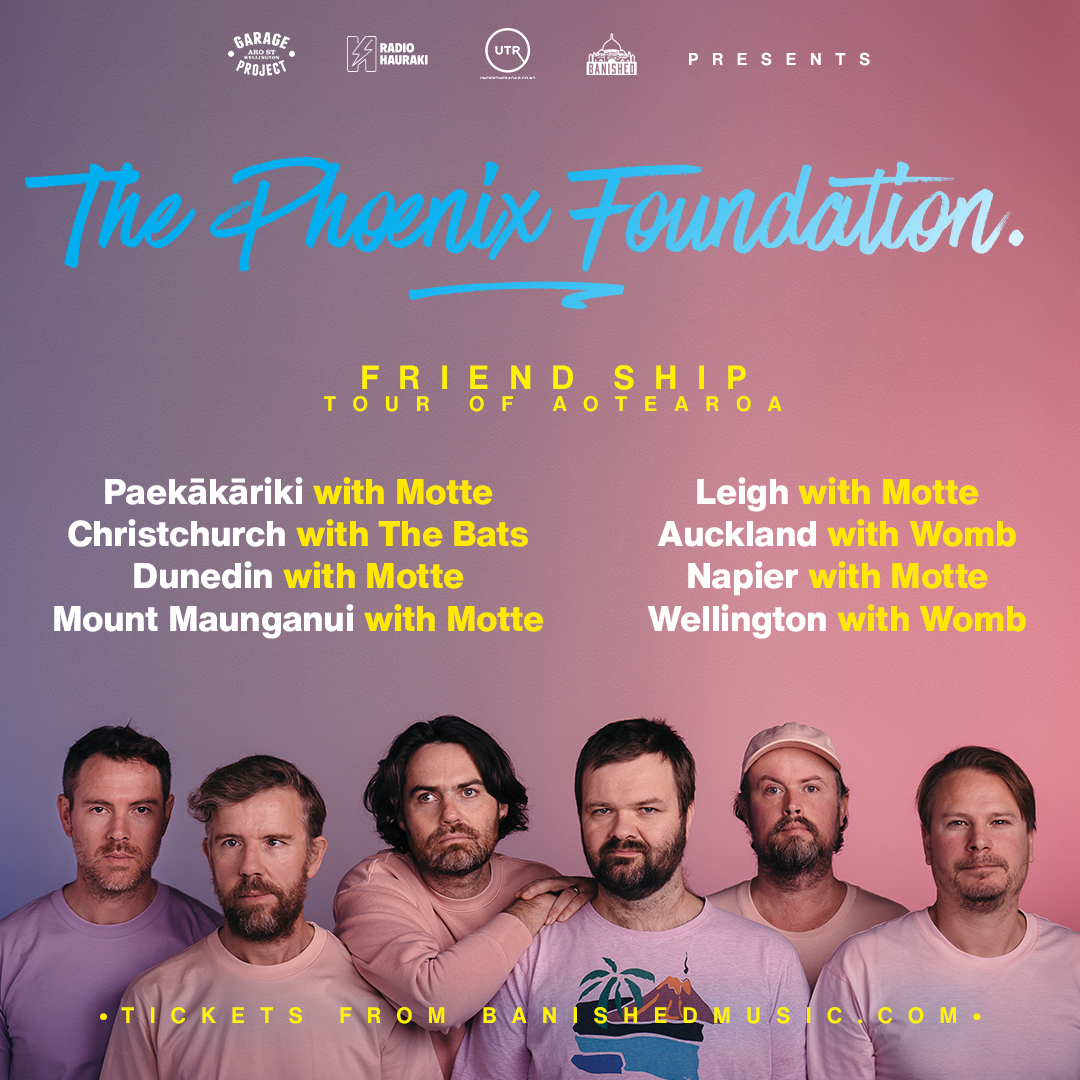 Right at the end of the album is the beautiful, weary, Eno-esque ambience of Trem Sketch ("I get that sinking feeling that I could be wrong").
There are two bonus tracks which come as a seven inch single with the vinyl, one of which features Fazerdaze (Amelia Murray).
That is yet another reason to get this hypnotic, wry, polished, elevating and poppy album on vinyl.
A sheer delight and a harbinger of the brighter and warmer days to come.
.
You can hear and buy this album at Phoenix Foundation's bandcamp page here
.
PHOENIX FOUNDATION'S FRIEND SHIP TOUR
.