Graham Reid | | 2 min read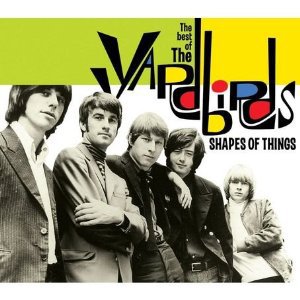 Aside from the obvious ones -- the Beatles, the Rolling Stones and arguably the Small Faces and perhaps the Animals -- was there any other group in the mid-Sixties which was such a magnet for, and breeding ground of, talent?
And it's not just the roster of guitarists who passed through its ranks -- Eric Clapton, Jeff Beck and Jimmy Page -- or that in their closing overs (with no original members) when they were briefly called the New Yardbirds they were the band which became Led Zeppelin.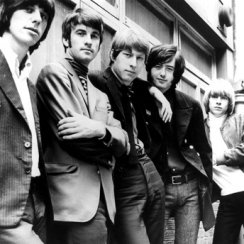 The Yardbirds were more than that: they were the band which helped give songwriter Graham Gouldman a brief but stellar career in the charts (the Yardbirds did his For Your Love and Evil Hearted You); they were in the vanguard of the British Blues Boom (they toured and recorded with Sonny Boy Williamson); their manager/producer was Giorgio Gomelsky who gave a leg up to many other important rock acts, notably the young Stones prior to the Yardbirds); their bassist Paul Samwell-Smith became a noted producer; drummer Jim McCarty went on to prog-rockers Renaissance; and guitarist/songwriter Chris Dreja became a photographer.
It seems almost a shame to observe that the band's frontman Keith Relf (never a strong singer who was electrocuted by a guitar in '76) had the least successful solo career after ambling through a series of bands, among them Renaissance.
But few groups of that era could boast such talent, or such influence. Todd Rundgren named his first group the Nazz (after a Yardbirds' track The Nazz Are Blue) and Clapton/Beck/Page launched a thousand wannabes and copyists. Their innovative singles showed that the charts could be taken by something other than Beat Boom pop.
The Yardbirds music -- from r'n'b to inventive pop-rock and neo-psychedelic rock -- remains a cornerstone of r'n'b-influenced rock even today and you can hear obvious echoes in bands such as the Checks and the early White Stripes.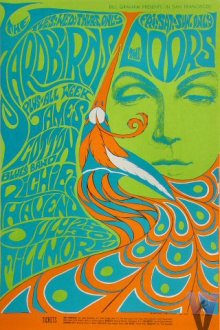 There have been more than a few compilations in the past but this non-chronological double disc (40 tracks) collects the highlights: from the singles For Your Love (with harpsichord and bongos), Heart Full of Soul, Evil Hearted You and the thrilling Shapes of Things -- what an opening salvo of genius right there -- through their blues-rock (Boom Boom, the pretty hopeless Good Morning Little Schoolgirl salvaged only by Clapton's guitar solo) into guitar-driven pop-rock (Jeff's Boogie, Jeff's Blues, The Nazz Are Blue) and their later hits (the drilling Over Under Sideways Down, the trippy Happenings Ten Years Time Ago which featured both Beck and Page, Still I'm Sad).
Here too are significant album tracks: Lost Woman, Ever Since the World Began, What Do You Want, and I Can't Make Your Way, as well a Relf solo song (Mr Zero) and John Lee Hooker's Louise live.
The Yardbirds' material covered an enormously wide spectrum (almost as broad as that of the Move, but rather more coherent): there was feedback pop-rock, the sound of Gregorian chants, fuzzbox rock and earthy blues . . .
They bridged the music world from blues clubs to the dawn of the psychedelic era in a few short years and if they were weaker at the blues end (largely because of Relf's limitations) and never quite the all out trip-rockers who arrived en masse in '67, they managed to make music which had pop appeal but was innovative and often daring.
Few bands launch a career with a live album (Five Live Yardbirds recorded at the Marquee) let alone provide a springboard for such a pool of playing, writing and promotional talent.
It's likely that we may never see the definitive four-CD box set of the Yardbirds (which would probably include more from the Roger the Engineer album, only a few tracks here) because of litigation, but anyone with a passing interest in how r'n'b became pop which became rock could do a lot worse than use the Yardbrds career as their guide.